Program Description
Master of Science in Accounting
The MS in Accounting is a 30-hour program designed to provide students with the necessary technical knowledge, communication skills, and critical thinking abilities for successful careers in public accounting, industry, government, and not-for-profit organizations. The program also satisfies the 150-hour educational requirement adopted by a number of states, including North Carolina, for certification and licensure as a CPA.

The program admits students with diverse backgrounds. While a majority of MS in Accounting students have an undergraduate degree in Accounting or Business, a number of students have a Bachelor's or Master's degree in areas other than Business.
Admission Requirements
The Master of Science in Accounting program accepts students from a variety of undergraduate backgrounds. Admission to the program is competitive. In considering individual applications, the MS in Accounting program committee considers prior academic work, GMAT scores*, professional experience, personal statement, and the potential for success indicated by three letters of reference. Weaker performance in one area may be offset by particularly strong performance in another area. Applicants must hold a bachelor's degree from an accredited college or university and satisfy all general admission requirements of the University's Graduate School.

Applications are considered complete and will be reviewed by the MS in Accounting program committee for an admission decision once all of the following documents are received by The Graduate School:


Completed application and $60 application fee
Official transcript from an accredited college or university indicating baccalaureate degree**
Official GMAT* or GRE Score
Resume
Personal Statement***
Three letters of recommendation
TOEFL (or equivalent) for non-native English speakers

*GMAT is waived for Beta Gamma Sigma inductees with a 3.25 GPA in accounting.

**International transcripts must be accompanied by a NACES-affiliated credential evaluation service, preferably Educational Credential Evaluators (ECE), Educational Perspectives (EP), International Education Research Foundation (IREF), or World Education Services (WES).

***Personal statement should be approximately 1-2 pages providing background information, reasons the applicant is interested in the program, and how the program will help you reach your career goals.
Last updated Jan 2018
About the School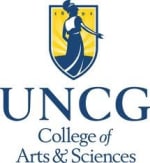 At the Bryan School of Business & Economics, we create and disseminate knowledge about the theory and practice of business. In addition to our courses and research, we accomplish this through hand ... Read More
At the Bryan School of Business & Economics, we create and disseminate knowledge about the theory and practice of business. In addition to our courses and research, we accomplish this through hands-on projects, global experiences, and outreach to the community. Our work produces principled leaders and exceptional problem solvers who have a global perspective, an innovative mindset, a broad understanding of sustainability, and a commitment to improving the organizations in which they work and the communities in which they live. Core Values We are a learning community characterized by a spirit of inquiry, the pursuit of continuous improvement, professionalism, trust, ethical behavior, and good citizenship and are committed to the University's values of inclusiveness, collaboration, sustainability, responsibility, and transparency. Why the Bryan School? The knowledge and experience you'll gain from the Bryan School of Business and Economics will help you become the exceptional problem solver that our organizations and communities need.You'll learn how to identify solutions ethically, innovatively, globally and sustainably through a combination of courses taught by experienced professors and practical, hands-on experiences.Everything you learn during your Bryan School experience will position you to make meaningful contributions where you work, live and lead.One of the largest business schools in North Carolina, the Bryan School's AACSB International accreditation in business and accounting puts it among the top 3 percent of business schools in the world.
Read less