Master of Science - Electrical Engineering
Home ›
MSc ›
Master of Science - Electrical Engineering
Program Description
The master program in electrical engineering is suitable for students with the interest of electrical power systems and electrical energy sources, power electronics and electric motor drives, and electrical engineering is a fast growing field with a lot of career opportunities.
Electrical Engineering is about applied electrical technology. It is a complex and dynamic discipline ranging from microelectronics through electromagnetism to high-power technology, from the development of tomorrow's information technology to automation and instrumentation of complex industrial processes. Electronic engineers have for decades revolutionized our ordinary day. The concept "high tech" is largely based on innovations in the field electrical engineering. Within the range of this discipline, you have the opportunity to learn to master a diverse range of skills.
Renewable energy
Stability and reliability in power systems
Operation, control, and economics of power systems
Power electronics and electric motor drives
Control theory
The Master program will provide you a solid understanding of areas such as computer engineering, signal processing, control engineering, power electronics, microprocessor technology and programming, mechatronics and electric motor drives and electromagnetism. You will also work in practical, industry-related project, which provides additional opportunity for academic study. Both the projects and the final thesis is usually performed in cooperation with companies. This gives you the unique opportunity to get in contact with a possible future employer.
Learning outcomes
During the Master study program in Electrical Engineering should acquire a sufficient knowledge of electrical power systems and renewable energy sources, control theory, power electronics and electric motor drives, among other subjects.
They should be able to design, construct and operate advanced and innovative electrical systems with a wide range of applications.
Admission requirements
A relevant undergraduate bachelor engineering program with minimum 30 credits mathematic/statistics topics.
Teaching and assessment
Teaching and Learning Methods
Most of the courses are based on lectures, self-study, and exercises, individually or in groups. Exercises can be either voluntary or mandatory. There are several laboratory exercises included in projects. Please refer to the individual course descriptions for additional information.
To some extent, there are also mandatory projects to be done. These are carried out by groups of students working out a final project report which is to be presented to a teacher, an examiner or fellow students. Topics for such a project may be based on laboratory experiments, relevant business issues or similar. Some courses are entirely based on projects with some guidance from teachers.
The final master thesis may be performed in close cooperation with relevant industry partners and/or on basis of existing R&D projects. The student work is normally done individually. During the work period, there will be presentations and milestone status meetings.
Form of assessment
Throughout the program, various forms of evaluation are used for the different subjects, depending on the preferences of the teachers. In most cases, a written exam provides the main evaluation. In addition to the written exams, mandatory assignments or projects (individually or in groups) will often be included in the final evaluation.
Portfolio assessment is used for some subjects, while others are evaluated on basis of the final report and maybe also a presentation. The master thesis is solely evaluated on the basis of a written final report. More information about the different courses is to be found in the course descriptions.
Exchange possibilities
It is possible to study parts of the master program at other universities. An individual plan must, in this case, be made in accordance with the program leader.
Job prospectives
You can work in development, construction, research and project management within electronics, automation, telecommunication, environmental surveillance, data technology, electrical supply, and instrumentation. Employers are often in the process industry and the power sector.
Access to further studies
Ph.D. students carry out their research work in the research group Electromechanical Systems.
The program qualifies students to take a Ph.D., and campus Narvik can offer such an education in collaboration with other universities in Norway and Sweden.
Last updated Oct 2018
About the School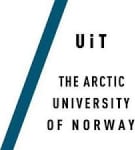 UIT The Arctic University of Norway is the northernmost university of the world. Its location on the edge of the Arctic implies a mission. The Arctic is of increasing global importance. Climate change ... Read More
UIT The Arctic University of Norway is the northernmost university of the world. Its location on the edge of the Arctic implies a mission. The Arctic is of increasing global importance. Climate change, the exploitation of Arctic resources and environmental threats are topics of great public concern, and which the University of Tromsø takes special interest in. At UiT The Arctic University of Norway you can explore global issues from a close-up perspective.
Read less