Master of Science (MSc) in Life Sciences - Food and Beverage Innovation
Home ›
MSc ›
Master of Science (MSc) in Life Sciences - Food and Beverage Innovation
Program Description
Overview
In this Master's program, you deal with innovative solutions for the food and beverage industry. You recognize innovation as a holistic process and develop new products and processes effectively from raw material to delivery. You consider the knowledge of technology, food, packaging, supply chain, strategy, and design.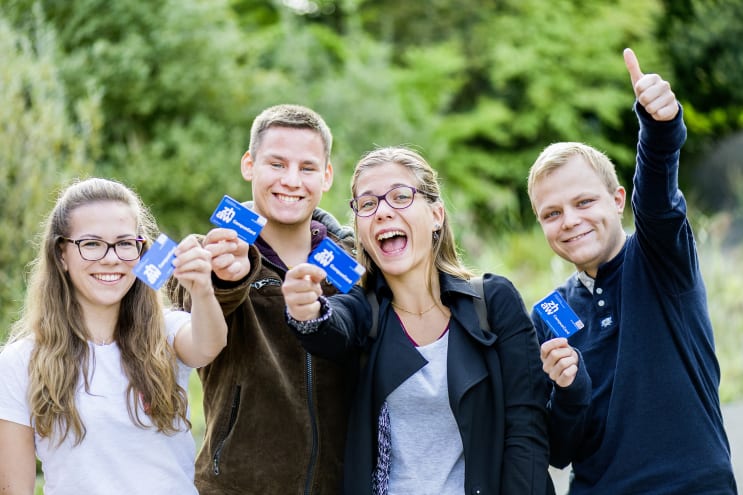 Career - Food of the future
As a Master's graduate, you will have the skills needed to analyze and evaluate product-specific and process engineering relationships. You have to understand the broader economic and political contexts in which they take place. You will be able to think beyond the constraints of interdisciplinary boundaries and develop innovative, integrative solutions to problems.
This not only means that you will have excellent job prospects in various sectors of the food industry. You will be a suitable candidate for positions in regulatory authorities, universities, and in both national and international organizations.
As a Master's graduate, you will ...
actively influence the future of the food industry.
be able to sustainably develop products and processes across the entire food value chain and to position them successfully in the market.
combine your knowledge of technology, nutrition, packaging, strategy, and design to form successful innovative concepts and will be able to take into account additional economic, societal, environmental, nutritional and public health issues.
develop creative problem-solving approaches and combine entrepreneurial and scientific thinking.
be able to plan, implement, evaluate and present large research and development projects.
connect science skills with socio-economic skills, and technical skills with social and personal skills to make your future career a lasting success.
therefore, be well prepared for the interesting and versatile management tasks required by the food industry, in areas such as product and process development, marketing, interface functions, government agencies, and universities.
The program offers you ...
an individually designed Master's program, which you can complete in 3, 4, 5 or 6 semesters.
an attractive mix of modules in research, science, practice and the economy.
the opportunity to develop both professionally and personally, and thus to become a sought-after specialist and leader.
exciting research projects for your Master's thesis.
integration into a research group, in which you can develop your team-working skills, your critical faculties and learn to take the initiative.
small classes in the specialization modules and interactive lessons that you can co-design.
our unique FBI-Mentoring Program.
You benefit from the knowledge and network of the four universities of applied sciences ZHAW, BFH, FHNW and HES-SO. One-third of the study takes place across universities - in Wädenswil, Olten and/or Bern.
Individuality: You can tailor the Master's program to your needs. Modules from different clusters Bio / Pharma, Food, Environment, Chemistry and Biomedical Engineering and Computational Science (BECS) can be combined individually.
Future-oriented: You adopt competences in "Management, Business, and Society" but also in topics that are becoming more and more important in the future, such as "Handling and Understanding Data" (so-called Core Competencies).
Practical: You are part of a research group at the corresponding institute of the ZHAW in Wädenswil right from the beginning. You are in exchange with students from the other three universities.
Studies – Structure and Content
Your studies include three areas of competence plus a Master's thesis, with a total of 90 credits (ETCS).
Before commencing your studies, you will develop, together with the specialization team and your supervisor, your personal training goals, define the topic for your Master's thesis and create your individual curriculum from the modules on offer.
The selected modules are recorded in your Individual Study Agreement (ISA).
Master's thesis - 40 credits
The core of your studies. On the basis of research you have carried out, you answer a specific question in this field and work out solutions that are relevant for research, industry, and society, often in co-operation with national
and international partners. Through the thesis, you not only demonstrate your knowledge and skills but also expand the state of research in your specific field of scientific expertise
Study models
The Master's program in Life Sciences takes 3 full-time semesters and comprises 90 credits (ECTS). This corresponds to a workload of approximately 2,700 hours. This intensive workload requires good planning and organization.
The part-time study opens up numerous ways to achieve the objectives of the program - adapted to your personal circumstances and needs. We recommend that students
do not engage in any additional professional activities that exceed a maximum workload of 50% of a full-time position. You should consult your specialization team individually about this matter. For administrative questions, please contact the registrar's office.
How you structure your part-time studies should be discussed and determined before commencement thereof when creating your Individual Study Agreement (ISA).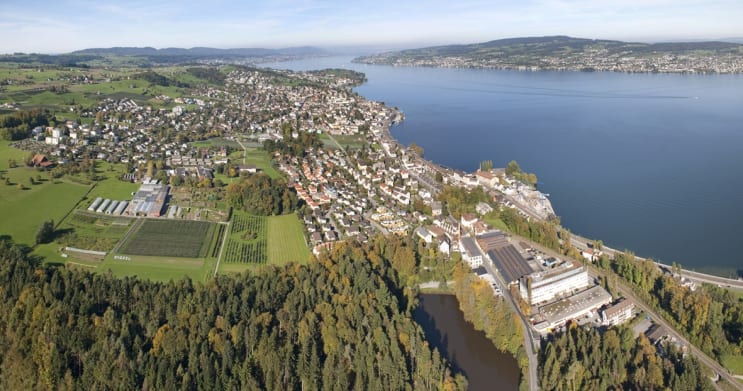 Researching for Practice
During your studies, you will expand your personal skills profile, in terms of your technical and methodological expertise as well as your self-competence. The focus on the Master's thesis encourages creative approaches to a problem-solving, re-examination of perspectives and a combination of entrepreneurial and scientific thinking.
Work in the research group will help you develop teamwork skills, initiative, critical thinking, and leadership skills
We promote independent, research-based learning in small classes with interactive lessons.
Last updated Sep 2019
About the School

The ZHAW is one of the leading Swiss universities of applied sciences. Around 1,500 students are currently enrolled at the School of Life sciences and facility Management, which has more than 600 empl ... Read More
The ZHAW is one of the leading Swiss universities of applied sciences. Around 1,500 students are currently enrolled at the School of Life sciences and facility Management, which has more than 600 employees.
Read less