Master of Science (MS) in Industrial Hygiene
Home ›
MSc ›
Master of Science (MS) in Industrial Hygiene
Program Description
Master of Science (MS) in Industrial Hygiene
Industrial Hygienists are responsible for the anticipation, recognition, evaluation, and control of workplace environmental factors that may affect the health, comfort or productivity of the worker. Industrial hygiene is considered a "science"; however, it is also an art that involves judgment, creativity, and human interaction. Communication skills are very important.
Although some occupations may appear more dangerous than others, potential short-term and long-term health hazards occur in every profession whether a person is employed in an office or chemical plant. Industrial hygienists play an important role in ensuring that the workplace is as free from hazards as possible and that the workers and the community at large are protected from potential health threats. Moreover, industrial hygienists work with management to anticipate problems that could occur and take action to prevent them before they happen. Also, industrial hygienists play an important role in shaping and implementing government policy concerning worker health and safety.
Job diversity is a major benefit to consider when choosing a career in the health/environmental sciences. A wealth of unique employment opportunities exists for industrial hygienists. Unlike many other professions, industrial hygienists are not limited to one particular type of industry; they are employed in a variety of organizations such as Public Utilities; Government; Academia; Research Laboratories; Hospitals; Insurance Companies; Consulting Firms; Oil, Chemical and Manufacturing Companies; and Mining Operations.
The Industrial Hygiene Graduate program provides an exceptional opportunity for advanced study in the field of Occupational Health. The overall goal of our Industrial Hygiene program is to provide individuals with the technical competence to recognize, evaluate, and control occupational health hazards. The curricula is designed to provide graduates with the academic preparation needed to pass the certification examination administered by the American Board of Industrial Hygiene.
The application deadline for the M.S. Industrial Hygiene Program is:
April 1 for summer & fall semesters
October 1 for spring semester
Educational Objectives & Outcomes
During the first few years after graduating, IH graduates are expected to attain the following:
Establish their IH-related careers throughout the first four years after graduating.
Use their education to competently provide IH services appropriate to their employment.
Act professionally by engaging in career development, recognizing ethical responsibilities, supporting the profession, and being an informed and involved member of their community.
Last updated Nov 2017
About the School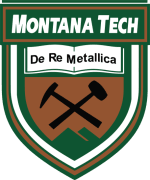 Montana Technological University is a great place to attend graduate school! As a future graduate student, consider our world-class degree programs to ignite your curiosity and move you ahead. We als ... Read More
Montana Technological University is a great place to attend graduate school! As a future graduate student, consider our world-class degree programs to ignite your curiosity and move you ahead. We also offer you:
Read less