Master of Science (MS) in Environmental Engineering
Home ›
MSc ›
Master of Science (MS) in Environmental Engineering
Program Description
Master of Science (MS) in Environmental Engineering
Environmental Engineering – Coursework emphasizes water, wastewater, soil and subsurface remediation, stream restoration, air pollution engineering, health risk analysis, and environmental sustainability. Thesis option students work on research projects involving nanotechnology, novel water and wastewater treatment technologies, bio-sampling, contaminant impacts, air quality, and modeling. A non-thesis option is also available.
DEPARTMENT OVERVIEW
This rapidly growing interdisciplinary field allows students to pursue their area of environmental interest. Generally, research projects at Montana Tech relate to the environmental challenges facing the minerals industry. However, the research results and coursework have general application to the solution of environmental engineering problems worldwide.
There are opportunities for graduate research in the areas of air, water quality and pollution control; hazardous waste minimization, treatment, and control; and waste cleanup. Specific areas of current research include the water chemistry of heavy metals, and hazardous organics; ground and surface water modeling; air emission inventories; biosorption of heavy metals; wetland research, land reclamation, atmospheric diffusion processes; and cleanup of "RCRA" and "super-fund" sites.
Admission generally requires a B.S. in an engineering field. Students from science backgrounds are also encouraged to apply with the understanding that a background "engineering core" will become part of the overall graduate program. A research thesis is required.
PLACEMENT
Environmental Engineering majors at Montana Tech generally have the opportunity to obtain work experience prior to graduation. Companies such as Phelps Dodge, Kennecott, Marathon Oil, ARCO, EG&G Idaho, Carter Mining, Envirocon, Special Resource Management, and others hire our students during the summer. In these jobs, students work with professionals in challenging and stimulating situations while following an individualized course of study.
Career opportunities for graduates in Environmental Engineering are expanding rapidly. National concerns such as cleanup and disposal of hazardous wastes, air toxins, indoor air quality, groundwater contamination, and reclamation of disturbed lands are contributing to the growth in environmental engineering careers. Past placement of graduates has been 100 percent.
GRADUATE CURRICULUM
Students must complete all courses in the Core Curriculum and at least two courses from one of the three emphasis areas - Air, Soil, or Water. In addition, two more elective courses must be taken to meet the minimum requirement of 31 credit hours.
Restoration Certificate
Graduate and Undergraduate
Montana Tech's Restoration Certificate is designed for biologists, mining engineers, civil engineers, environmental engineers, and others, seeking the professional knowledge and practical expertise needed to reestablish native ecosystems on damaged landscapes. The 17-18-credit certificate consists of a 14-credit core and 3-4 credits of electives. It can be completed in 1 year or concurrently with a bachelor's or master's degree. A restoration field project is included.
Located in Butte, Montana—the "Richest Hill on Earth"—Montana Tech is surrounded by the largest Superfund site in the USA. Established in 1900, as Montana's School of Mines, Montana Tech has a strong heritage in engineering, science, and technology—blending theory with practice to meet the changing needs of society, foster responsible development, and support sustainable use of natural resources. With deep knowledge and outstanding academic programs; a strong track record in environmental education and outreach; and access to thousands of damaged acres in various stages of reclamation and restoration, Montana Tech is ideally situated to offer a graduate Restoration Certificate.
Past mining, energy development, transportation, and industrial activities have damaged landscapes and ecosystems worldwide. Lessons learned in Butte and remarkable efforts to clean up affected rivers, reclaim land, and restore native ecosystems in the region, produced core restoration ecology knowledge, applicable to many other communities.
Today industry seeks graduates with expertise in mining, energy, transportation, and production, but who also understand how to design and conduct these economically vital activities in a sustainable and cost-effective way that minimizes long-term environmental damage and the associated clean-up, reclamation, and restoration costs.
Students in the program will learn about landscape and ecosystem restoration and how to plan industrial activities to avoid long-term damage. They will engage in restoring damaged landscapes, learning about permitting, site engineering, and how to reestablish, monitor, and maintain native vegetation.
For Admission to the Graduate Restoration Certificate Program, apply online or download a printable application form. The priority deadline is April 1. Applications received later will be considered if space is available.
Last updated Jan 2018
About the School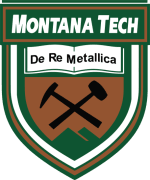 Montana Technological University is a great place to attend graduate school! As a future graduate student, consider our world-class degree programs to ignite your curiosity and move you ahead. We als ... Read More
Montana Technological University is a great place to attend graduate school! As a future graduate student, consider our world-class degree programs to ignite your curiosity and move you ahead. We also offer you:
Read less