Master of Science (M.Sc.) Technology of Biogenic Resources
Home ›
MSc ›
Master of Science (M.Sc.) Technology of Biogenic Resources
Program Description
In the Technology of Biogenic Resources program, students will get a combination of specialized knowledge and interdisciplinary skills in the fields of energy, process engineering, plant cultivation as well as chemistry, in order to transform our technology and industry onto a sustainable basis.
Biogenic raw materials contribute to the sustainable supply of energy and raw materials in a variety of ways. The environmental problems that are triggered by increasing amounts of waste and the overuse of fossil resources and which ultimately lead to climate change are decisive arguments for the increased and consistent use of biogenic raw materials. Biogenic raw materials play a key role not only in the provision of energy but also in the provision of raw materials. In order to implement the structural change in the context of raw material change and the bioeconomy towards sustainable energy and materials management, engineers and scientists are required who know both the complex structure of biogenic raw materials and the basics of energy and process engineering.
The Technology of Biogenic Resources course aims to train these engineers and scientists. They are optimally prepared through a combination of specialist knowledge and interdisciplinary skills in the fields of agar and forestry sciences, chemistry, as well as energy and process engineering, in order to be able to convert our technologies and industry on a sustainable basis in research and economy.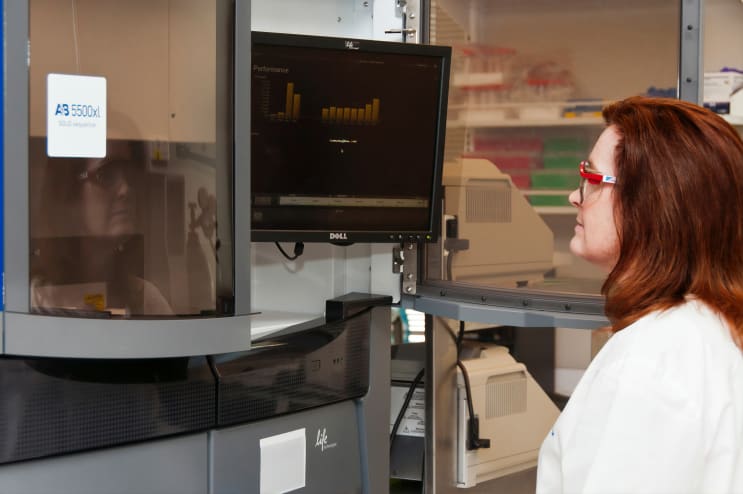 Learning outcomes
This depends on the choice of your elective modules. The possibilities are renewables, Cooperative design projects, biomass utilization, leading in the process engineering fields, knowledge of sustainability aspects, etc.
Specifically, graduates of the Master's program Technology of Biogenic Resources acquire the following skills:
They have comprehensive engineering knowledge and are able to apply it to general and new technical issues.
They have comprehensive knowledge in the fields of energy technology and process engineering and are able to independently solve new problems in the use of biogenic resources in these areas.
They understand the complex structure of biogenic resources and can develop novel processing steps for biogenic resources.
They have gained detailed knowledge of various fields of technology in the field of energetic and material use of biogenic resources and are able to link these to engineering principles.
They understand processes and products as part of value chains and are able to develop new value chains.
They are able to identify research questions, plan, conduct, and evaluate studies/experiments and communicate the results.
They can present research results scientifically.
You are able to work in teams with a heterogeneous structure in terms of expertise and experience.
You can lead a team and communicate its results.
They are very well prepared for lifelong learning and for employment in various professional fields.
They have acquired an interdisciplinary qualification and are thus sensitized to the non-technical requirements of professional activity.
A degree from the Master's program Technology of Biogenic Resources enables graduates to work as research or development engineers in the industry. At the same time, it ensures that graduates can also start a career in science.
Structure
This master program covers 4 semesters (120 Credit Points). In the first two semesters, there are 6 compulsory modules (e.g. Mechanical process engineering and Conceptual process design) with together 34 Credit Points. Further on there are Election modules (at least 56 Credit Points). In the fourth semester, you can write your master's thesis (30 Credit Points).
The program is characterized by a high proportion of diverse electives, both in practice and in theory, thus enabling students to build a strong profile according to their personal interests. Independent scientific work is acquired in interdisciplinary group projects and during the master's thesis. The direct connection to internationally active research groups at the Campus Straubing for Biotechnology and Sustainability completes the profile of the program.
Compulsory Modules (29 credit points)
Conceptual Process Design | Mechanical Process Engineering | Energy Process Engineering | Renewables Utilization | Energetic use of biomass and residuals
Technical Electives (50 credit points)
Among others: CO2 capture, storage, and utilization | Biogenic polymers | Biorefinery | Research lab energy and process engineering | Energy storage | Modelling and optimization of Energy Systems | Flowsheet balancing and simulation | Production of alternative fuels | Polymers processing | Energy and Economics | Microbial and plant biotechnology | Geothermal Energy Systems | Bioinspired Materials and Processes | Hydropower | Wind Power | Sustainable chemistry | Detail process engineering | Medicinal and spice plants | Phytopharmaceuticals and natural products | Biogas technology | Machine learning
Free Electives (6 credit points)
Free to choose from all modules at TUM
Project and Thesis (35 credit points)
Cooperative design project | Master's Thesis
Career opportunities
Graduates have a comprehensive technical and methodological knowledge and understanding of the field of biogenic resources. They can conduct scientific research into new methods and processes that introduce biogenic resources into the energy and material value chains. If you decide to work in the industry, you will develop new processes and products that are based on biogenic resources.
The future development of society and the economy in times of the climate crisis offers numerous challenges in this area. Examples are bioenergy power plants that reduce the CO2 concentration in the atmosphere or the production of biofuels using renewable energies. In the material field, it is necessary to gradually replace the fossil value-added chain for plastics and, in doing so, to convert both the material raw material supply and the energy supply of the plants to biogenic re-sources. The same applies to other products of the chemical industries.
Application and Admission
Minimum requirements to apply for a Master's program at TUM are a recognized undergraduate degree (e.g. a bachelor's) and the successful completion of the aptitude assessment procedure. Aptitude assessment allows the TUM school or department to which you are applying the opportunity to evaluate your individual talents and motivation for study.
During the application period, you must apply through the TUMonline application portal and upload your application documents.
If you receive an offer of admission, you will additionally have to submit individual documents as notarized hard copies by post to be enrolled.
Generally, applicants with a qualification for postgraduate studies (e.g. a bachelor's) obtained outside of the EU / EEA must have their documents reviewed in advance through uni-assist.
Application documents
Application for Admission (upload - signed)
Degree Certificate and Diploma or Subject and Grade Transcript of Studies to Date
Proof of English Language Proficiency
Curriculum (e.g. module description)
Complete and Current Résumé
Preliminary Documentation (VPD) if the qualification for graduate studies (e.g. a bachelor) is obtained outside the EU/EEA
We may require additional documents depending on your educational background and your country of origin. Complete the online application to receive a comprehensive list of the required documents.
Required language skills for admission
You need sufficient English language skills if you wish to apply for this program. Evidence of your language proficiency has to be submitted before the end of the application deadline. Learn more about recognized certificates and other ways to prove your English language skills.
This evidence of your language proficiency confirms that you comply with the minimum language requirements for admission to the program. Depending on the program and your individual background, it may be necessary for you to keep working on your language skills during your studies. Be sure to take a look at the services of our Language Center.
Language of instruction
The language of instruction for this program is usually English. This means that most of the modules are offered in English. Some courses may, however, be taught in German. To learn more about the language of instruction for each module, contact the departmental student academic advisor of this program.
Last updated Jun 2020
About the School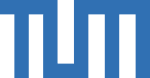 The Campus Straubing for Biotechnology and Sustainability is a new Integrative Research Center at the Technical University of Munich. Its focus in research and teaching makes the new center unique: It ... Read More
The Campus Straubing for Biotechnology and Sustainability is a new Integrative Research Center at the Technical University of Munich. Its focus in research and teaching makes the new center unique: It will concentrate on renewable resources, biotechnology, and bioeconomy. For this, new interdisciplinary degree programs will be established, that nationwide are only offered by TUM in Straubing.
Read less