Master of Public and Development Management (MM)
Home ›
Master ›
Master of Public and Development Management (MM)
Program Description
The Master of Management in the field of Public and Development Management is a rigorous academic programme aimed at providing students with the advanced conceptual and analytical abilities they need to become effective public policy-makers and senior public administrators and development, practitioners.
Candidates will require a foundational knowledge of public and development management. This includes a solid grounding in the theory and practice of governance, policy formation, and the management of large organisations, including public bureaucracies. While the Master's programme itself lasts a year, candidates are required to first complete the PDM course, which will provide them with the requisite foundation. Therefore, the Master's degree is effectively a two-year programme.


Curriculum
Masters students will first be required to complete four NQF level 9 courses. They will then be required to complete a dissertation of about 35000 – 40000 words on a contemporary public or development management subject. The coursework and dissertation will each account for 90 of the 180 credits required to obtain the MM degree.
The coursework is aimed at providing students with the skills they need to conceive, plan, research, and write their dissertations. They also complete a reading elective designed to deepen their understanding of their chosen research topic.
Students are required to develop a research proposal, which forms the basis of their dissertations and to present it to a research committee for approval.


The courses are:


Quantitative research methods (20 credits)
This course builds upon students' prior knowledge of basic sampling methods and simple statistical inferences, including chi-square tests. This material is briefly revised, and the course then moves on to the formulation of research problems, purpose statements, and research hypotheses for use in quantitative research proposals; survey design, questionnaire construction, and simple data analysis; and hypothesis testing, including power analysis and regression analysis.


Qualitative research methods (20 credits)
This course teaches students to design and conduct qualitative research, and analyse qualitative data. Subjects include qualitative research paradigm assumptions, qualitative research designs/methods, various techniques and methods for gathering and analysing data, ethical issues, and evaluation.


Research proposal design (10 credits)
This course helps students to progress from a theoretical understanding of research models and methods to formulating an actual research proposal which will form the basis of their research report. The proposals are presented to and defended before a School proposal panel.


Directed reading elective (40 credits)
This course assists students to engage in depth with a subject relevant to public or development management. It comprises a series of seminars in which the lecturer and students work together to explore the literature on a given subject.


Thesis
The thesis is the pinnacle of the Master's programme. After formulating their proposals, students need to conduct original and in-depth research, analyse the results, and integrate research and analysis into a coherent thesis. Students are actively supported by thesis supervisors. All P&DM academic staff members supervise theses in their areas of specialisation.


Admissions
Applicants for the Master's programme first need to obtain the PDM with a pass mark of 65 percent. Alternatively, they need to hold an honours degree in public management, obtained with a pass mark of at least 65 percent. Applicants in the latter category may be required to supplement the standard Master's curriculum with additional courses.


Course delivery
Both the PDM and MM are offered as full-time, part-time and block study courses. Part-time students attend lectures in the evenings, and block release students attend lectures in two-week periods spaced throughout the year.


Workloads
Both the PDM and MM programmes are designed to encourage independent research and study. The workloads generally comprise 24 hours of contact time per course, with additional preparation and study hours taking total hours to the relevant NQF requirement.
The total workload for the PDM is 1 200 notional hours. The total workload for the MM is 1 800 notional hours.


Assessments
Students are assessed by means of assignments and written examinations. Class and group assignments are also assessed. All examinations, as well as the theses, are externally examined.


Applications
Prospective students need to complete an application form which is available from the faculty office as well as online. They also need to submit records of previous academic performance, and a curriculum vitae.
Last updated Jun 2019
About the School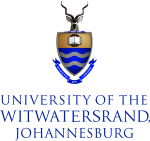 Wits is strategically located in Johannesburg, a world class city, with countless opportunities for students and staff to engage with and present solutions that will contribute to our country's knowle ... Read More
Wits is strategically located in Johannesburg, a world class city, with countless opportunities for students and staff to engage with and present solutions that will contribute to our country's knowledge-base and build our future. With its more than 130 000 graduates in its 91-year history, Wits has made and will continue to make its mark nationally and internationally.
Read less