Master of Public Administration
Program Description
The Master of Public Administration (MPA) is a professional degree for those who seek leadership positions in public service. You will learn the skills and techniques to design and implement policies, projects, and programs to provide vital daily services and address important societal problems while attending to the day to day administrative issues in organizations. Students are prepared for leadership and management positions in the public and non-profit sectors, at local, state and national levels with an emphasis on the development of effective and ethical management of organizations.
MPA Program Mission
The mission of the Masters of Public Administration Program at the University of Wyoming is to prepare pre- and in-service students for a variety of public sector roles, including leadership, management, and administrative positions in government and non-profit organizations; to instill in our students public service values and professional ethics; and to promote a commitment to the improvement of government and social institutions in the ever-changing public landscape.
Introduction
The MPA curriculum is an integration of theory and practice. Students apply theoretical perspectives and concepts to their current career experiences if applicable and other governmental settings and contexts.
Our national, state and local governments are being asked to perform an increasing variety of functions and services. Today, approximately one of every five persons in the workforce are employed by the government, directly or indirectly. People of almost every background and profession work in challenging government positions. Governments must cope with difficult issues and problems that compete for attention and resources. To do this, governments need dedicated, motivated and trained administrators, analysts and specialists.
Master of Public Administration programs provides education and training for these professionals. The MPA is often a prerequisite to advancement in federal, state and local government agencies. The degree program typically covers a broad range of topics, including:
Political and Legal Institutions/Processes.
Economic, Intergovernmental and Social Systems.
Organizational and Managerial Skills/Practices.
Budgeting and Financial Administration.
Personnel and Human Relations.
In addition, MPA programs generally provide opportunities for specialization in some policy areas or management practices. Public Administration requires interdisciplinary study. Government policies and decisions affect many facets of life - political, social, religious, economic and psychological. Government employees have diverse educational backgrounds, training, and occupational orientations. An MPA program encourages this diversity. An accredited undergraduate degree, irrespective of major, is the basic requirement for admission to the program.
The University of Wyoming MPA Program is designed for experienced public officials, as well as for traditional pre-career students wanting to enter public service. Most of the students in the program have been or are employed in public or not-for-profit agencies. Pre-career students find this a valuable learning and mentoring environment that also expands opportunities for subsequent employment.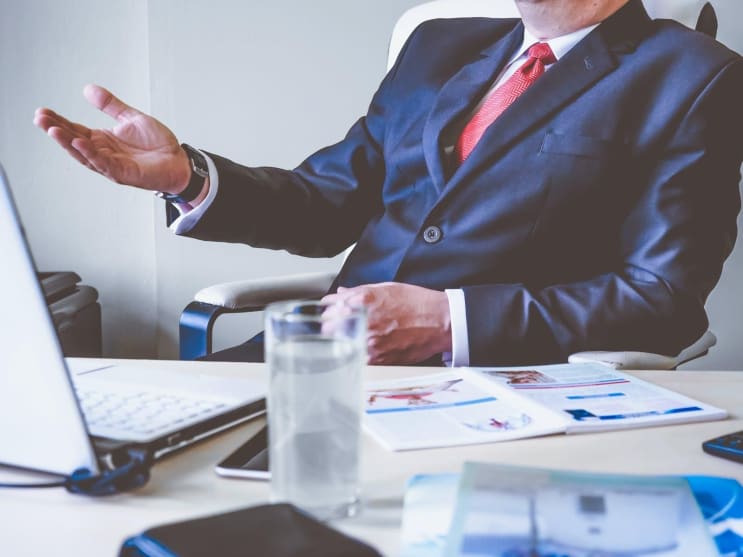 energepic.com / Pexels
The Program of Study
The MPA curriculum consists of 39 credits including core (7), option-core (2) and elective (4) courses. Core courses are designed to develop comprehensive administrative, managerial, quantitative, financial and analytical skills with an understanding of their applications in different sectors. Elective courses provide the opportunity to develop skills in more specialized areas, supplementing the core courses and facilitating the achievement of professional and career objectives. One of the four electives is a required internship in the public arena for pre-service students and can be replaced with an additional elective if the MPA Director approves a waiver. Students may complete the degree within 2 years full-time or approximately 3-4 years part-time.
Required Core Courses
POLS 5000 Survey of Public Administration
POLS 5400 Public Personnel Management
POLS 5410 Administrative Behavior & Theory of Organizations
POLS 5440 Principles & Processes of Government Budgeting
POLS 5510 Public Policy and Program Management
POLS 5684 Empirical Analysis for Public Administration
POLS 5690 Capstone in Public Management
Option Core Courses
All MPA students are required to choose 2 courses designated as an option core credit, defined as courses relating to more specific focuses of public administration and taught by MPA faculty members. Some recent examples (many classes may count towards the option core) include:
POLS 5420 Governing Utopia
POLS 5450 Administrative Regulation
POLS 5480 Ethics in Government
POLS 5540 Public Policy Perspectives
POLS 5465 Survey of Non-Profit Management
Other courses arranged with your MPA Advisor
Electives
The following is a list of electives that have been approved for MPA students in recent semesters in order to provide examples of the king of coursework that applies in fulfillment of the elective requirement. It does not include all classes that may qualify as electives. All electives, regardless of whether they appear on this sheet or not, must be approved by the MPA director.
Examples of Recently Approved Elective Courses
POLS 5050 Environmental Politics & Administration
POLS 5130 Criminal Justice Management
POLS 5500 Internship in Public Administration
POLS 5530 Legislatures & Legislation
POLS 5600 Political Violence
POLS 5710 Topics: Aging Policy
POLS 5710 Topics: Local Government Management
POLS 5710 Topics: Non-Profit Management
POLS 5710 Topics: Women in Public Policy
POLS 5710 Topics: Wyoming Futures
BADM 5340 Business Organizations & Government Regulation
BADM 5610 Business Consulting
CNSL 5060 Counseling Ethics & Professional Issues
GEOG 5370 Environmental Planning
GEOG 5310 Foundations of Sustainable Planning
GEOG 5750 Public Land Management
MGT 5450 Selection, Training & Development
RNEW 5810 Forest Management
STAT 5220 Statistical Methods
The Program
Provides flexibility to meet the professional's schedule.
Accommodates outreach students through innovative instructional techniques.
Helps establish networks among students and faculty.
Recognizes the resources that experienced, adult students, bring to the classroom.
Includes a variety of core and option-core courses, as well as a broad array of elective courses.
Program Goals and Learning Outcomes
Understand the discipline of public administration including contemporary public administration concepts and theories.
Integrate theory and practice.
Improve decision-making skills.
Gain knowledge of legal processes, managerial ethics, civil service systems, budgeting processes, the relationship between the public and private sectors, and the functions and duties of multiple government agencies.
Communicate effectively, both orally and in written form.
Last updated Mar 2020
About the School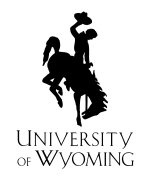 The University of Wyoming offers a world-class education in the small community of Laramie, Wyoming. Founded in 1886, the university each year welcomes more than 14,000 students from all 50 states and ... Read More
The University of Wyoming offers a world-class education in the small community of Laramie, Wyoming. Founded in 1886, the university each year welcomes more than 14,000 students from all 50 states and 90 countries. As a land-grant university, we are dedicated to serving the state of Wyoming and producing graduates who go on to be global leaders. Here you can study everything from agronomy to zoology, criminal justice to theatre and dance.
Read less