Master of Public Administration
Program Description
The Nova Southeastern University Master of Public Administration Program is accredited by the NASPAA Commission on Peer Review and Accreditation and listed on the Annual Roster of Accredited Programs in conformity with NASPAA standards.
You want to change lives for the better, help families, and strengthen communities. Some of the best opportunities to do that are found at the state and local levels, as opposed to massive federal agencies. With more than 90,000 units of government at the state and local level in the United States, professionals like you are in high demand.
Our M.P.A. will provide you with a foundation in advanced public administration skills, but with a more focused view on state and local administration. Our curriculum is designed to help you understand the social, economic, and political context in which public decisions are made. You'll receive instruction from faculty with public administration experience outside of the classroom so that what you learn is practical and immediately useful.
In addition, you'll benefit from being part of a program that is accredited by NASPAA, which is widely considered the global standard in public service education. Upon completion of the program, you'll have obtained the skills necessary to lead public and community agencies, and advance your professional career.
Courses offered Saturdays on the Davie campus and online.
The program can be completed in as little as 12 months.
The program begins twice annually with starts in August and January.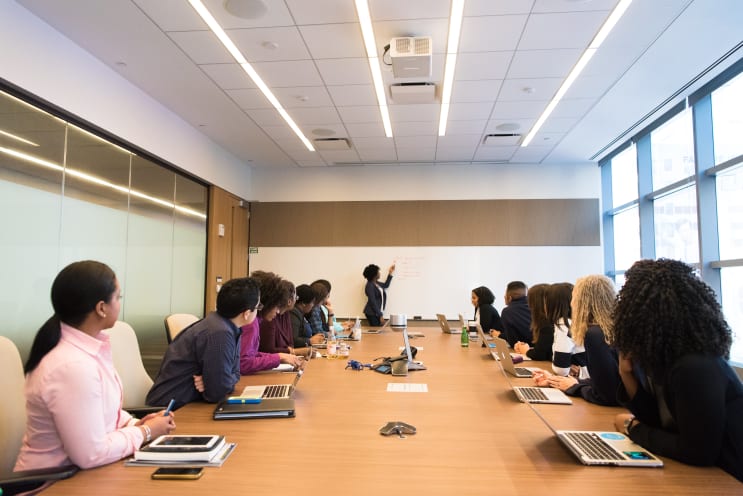 Admission Requirements
A conferred bachelor's degree earned from a regionally accredited U.S. institution or equivalent for international applicants, with a 3.0 GPA overall may be considered for admission.
Applicants with a GPA between 2.5-2.99 overall or in the last 60 credit hours of their undergraduate program may be considered for admission, based on the overall review of the application package.
Applicants with a GPA between 2.25-2.49 overall or in the last 60 credit hours of their undergraduate program, and/or applicants with an undergraduate degree from a non-regionally accredited institution may be granted admission at the discretion of the Dean in consultation with the M.P.A. Faculty Admissions Committee. This consideration is based on an overall review of the application package.
For all applicants with an undergraduate GPA below 3.0, the M.P.A. Faculty Admissions Committee reserves the right to place conditions on the applicants' first terms, such as remedial coursework in appropriate subjects, limiting course enrollment to appropriate levels, suspend or dismiss such applicants based upon first term course grades or require GMAT scores of 450+ or GRE scores of 306+.
A Test of English as a Foreign Language (TOEFL or IELTS or PTE Academic) is required for any applicant whose native language is not English and whose bachelor's degree education was not completed in English. The minimum required scores are as follows: a TOEFL score of 550 (paper test) or 79 (Internet test), a score of 6.0 on the International English Language Testing System (IELTS) exam, or a score of 54 on the PTE Academic exam. Test scores cannot be more than two years old. A letter on official letterhead from the applicant's prior university stating that all bachelor's degree course material was taught and studied in English may suffice for the TOEFL requirement.
Required Admissions Documentation
Completed Master's Application for Admission.
$50 non-refundable application fee.
Official transcripts from all colleges and universities previously attended. The applicant's bachelor's degree transcript must show a degree conferral date in order to be evaluated for admission consideration. Electronic transcripts can be sent to electronictranscript@nova.edu. Hard copies may be mailed to:
Nova Southeastern University
Enrollment Processing Services (EPS)
Attn: H. Wayne Huizenga College of Business and Entrepreneurship
3301 College Avenue
PO Box 299000
Fort Lauderdale-Davie, Florida 33329-9905
Resume
2 Letters of Recommendation from employment supervisors (Only required if students' overall GPA is less than a 3.0).
An essay of 500-750+ words explaining why you wish to pursue the Master of Public Administration degree and how it will help to fulfill their personal and professional goals. Also, describe in detail your accomplishments, experiences, value, the potential for professional excellence and commitment to complete the degree program.
International Applicants
To be considered for acceptance into the M.P.A. program, international applicants must fulfill additional admission criteria.
Applications are evaluated as soon as the student's file is complete.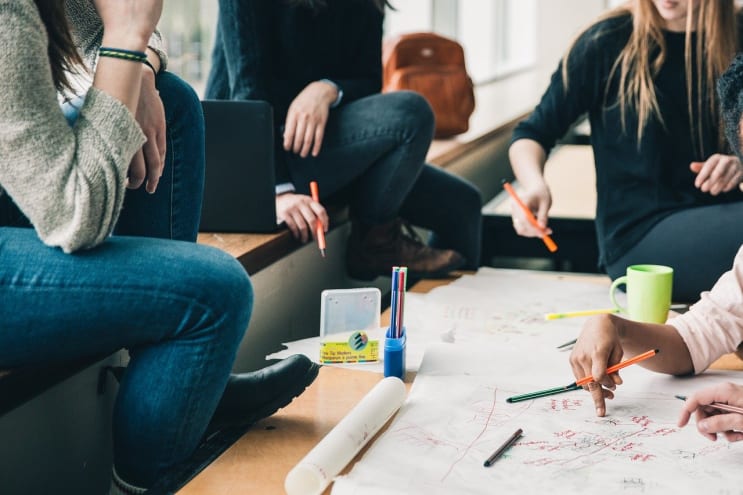 Testimonials
Adriana Fazzano Ficano, MPA 2015
Chief of Staff and Associate Vice President for Corporate Relations, Broward College

When speaking with Adriana Fazzano Ficano, MPA, 2015, it's impossible to ignore the understated confidence with which she carries herself. An energetic go-getter who was named by the South Florida Business Journal as a 2017 "40 Under 40", Adriana has clearly mapped out a successful career path for herself.

While working as Assistant to the President at Broward College, Adriana understood she would need a master's degree if she wanted to continue to advance her career.

"Broward College is a public institution of higher education, so an MPA made perfect sense," she explained. "I knew I needed to have a better understanding of how government worked."

Because of her demanding job, Adriana wanted an accelerated program that would help her navigate the intricate and complicated system of government policies and procedures. She chose Nova Southeastern University.

"After shopping around looking at different institutions, I decided upon Nova because it provided the fastest and most efficient path to a master's degree. Also, since Broward College offers an outstanding tuition reimbursement program for employees, it was cost-effective enough for me to make it work," she said. "What I really liked about NSU's MPA program was that it was tailored for the needs of a working professional. I felt that the schedule helped me not only thrive as a student but excel as a professional."

Adriana reaped the benefits of her new degree immediately after completing the program. "My wonderful boss President Armstrong surprised me with a promotion to Chief of Staff the day that I graduated," she said with pride. "As chief of staff, I'm directly responsible for the administrative function of the Office to the President. I also oversee community and corporate relations, and accordingly, I have the distinct honor of representing the College in the business community. I serve as a board member of the Fort Lauderdale Chamber of Commerce and a member of the Ambassador's Cabinet of the Greater Fort Lauderdale Alliance."

As her position involves working closely with senior executive administration, Adriana appreciated one course in particular – Leadership in the Public Sector – which she realized would provide life-long benefits.

"The leadership course co-taught by Dr. Hanbury and Dr. Jennifer O'Flannery Anderson inspired me. It helped me understand how important it is to understand the leaders that you work with on a daily basis and their leadership styles," she said. "It was so helpful because you can't successfully collaborate with anyone unless you understand their style and their approach to management."

Although juggling a full-time job and enrolling in a graduate program is challenging and may seem overwhelming, Adriana offered encouraging words to those who work in the public sector and want to grow professionally.

"If you are a public servant in a leadership capacity at any type of government entity, this is the program for you. Pursuing an MPA is a great way to broaden your understanding of the public sector," she said. "I had a fantastic experience being a student at Nova, and I would love to pursue my doctorate one day. I can't say enough about the professors, they were very outstanding, accessible, and inspirational. The program will definitely expand your horizons."
Last updated Apr 2020
About the School
One of the premier business schools in Florida, the H. Wayne Huizenga College of Business and Entrepreneurship at NSU reaches students globally with online and on-site, internationally recognized bach ... Read More
One of the premier business schools in Florida, the H. Wayne Huizenga College of Business and Entrepreneurship at NSU reaches students globally with online and on-site, internationally recognized bachelor's and master's degree programs. The H. Wayne Huizenga College of Business and Entrepreneurship is a worldwide provider of academic, professional, and practical education for individuals in business, academia, government, and nonprofit organizations. With a recognized reputation for quality, the Huizenga College of Business & Entrepreneurship's corporate relationships and modern technology provide superior real-world learning experiences for students.
Read less