Program Description
This programme is specifically designed to provide:
Knowledge in the development and maintenance of projects based on International Standards.
Exposure for software engineers towards the local industrial experiences in the real working environment.


Duration:
Full-time - 12 to 18 months
Part-time - 2 to 5 years
Dual Degree Award:
APU, Malaysia
Staffordshire University, UK
Admission Requirements
Bachelor's Degree with a minimum CGPA of 2.75 or equivalent as acceptable by the Senate.
Bachelor's Degree not meeting CGPA 2.75 but above CGPA 2.50, can be accepted provided that candidates have at least 5 years of working experience in a relevant field.
Evidence of satisfactory English language skills is required for candidates where English is not their first language, such as IELTS 6.0 or above.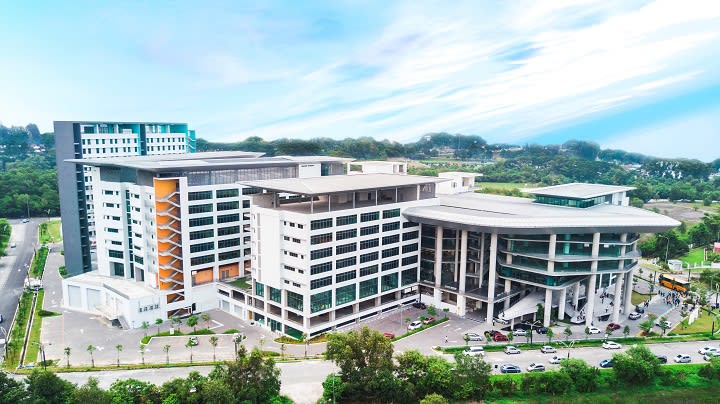 Benefits of the Programme
This programme is designed to produce professional and dedicated Project Managers who should lead in the development and maintenance of projects based on International Standards.
Develop masters-level knowledge and skills in Project Management in context of employer-driven needs, emerging markets, and contemporary subject areas within the discipline.
Extend knowledge and understanding of, and practical skills in, a range of advanced Project Management topics.
Develop academic and discipline-specific rigor through applied scholarship.
Build or strengthen domain-specific understanding and transferable skills thus equipping graduates for a career in industry or academia.
Focus on depth of study, critical awareness and evaluation in selected areas of current research and advanced scholarship within the academic discipline of Project Management.
Develop and strengthen critical analysis, independent scholarship, and intellectual empowerment through a structured research-informed programme of studies in Project Management and through research-informed teaching.
Use the rigour of academic knowledge development and training to develop applied practical skills for construction of computer systems in real-world contexts.
Provide a balanced programme of study, comprising Project Management theory with the opportunity to gain practical, hands-on experience.
Develop scholarly and professional skills within the professional, legal and ethical frameworks which govern the development of computing solutions.
To equip you, through independent learning at a postgraduate level, for further academic study, lifelong learning, and for personal and professional development.
Develop effective communication skills of value to academic, technical and professional environments.


Course Structure & Modules
Common Modules
Project Feasibility
Quality Management
Scope Management
Scheduling
Research Methodology
Cost Estimation and Budgeting
Communication and Stakeholder Management
Procurement Management & Ethics
HR Management and Leadership
Investment and Risk Management
Organization Behaviour
Elective Module 1 (Choose 1)
Strategic Planning and Systems Development
Managing Organizations
Quantitative Methods for Decision Making
Elective Module 2 (Choose 1)
Intercultural Communication in Business
Managing Creativity and Innovation
*Elective modules may be pre-selected for students at the beginning of the semester. If students wish to change these pre-selected elective modules, they can choose from the available modules offered in the semester OR among the intensive delivery modules - however, such changes may prolong the study duration.


Project
This module builds on the Research Methods module to provide students with the challenge and experience of conducting and reporting on research in the form of one of writing an academic paper, a case history of a business or business practice or an industry standard consultancy report.
Career Options
Director of Project Management
Project Engineer
Project Leader
IT Project Manager
Site Manager
Team Leader
Project Coordinator
Project Manager
Senior Project Manager
Business Project Manager
Technical Project Manager
PMO Manager
Development Manager


Fees
MALAYSIAN STUDENT FEES:
Course Fees:
Total: RM 29,500 + £250
HIDE INTERNATIONAL STUDENT FEES:
Course Fees:
Total: RM 36,800 (USD 8,770) + £250


Commencement in 2018, subject to approval.
All information is correct at the time of publication but is subject to change in the interest of continuous improvement.
Last updated Feb 2018
About the School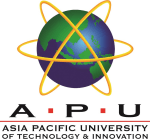 The Asia Pacific University of Technology & Innovation (APU) is amongst Malaysia's Premier Private Universities and is where a unique fusion of technology, innovation, and creativity works effecti ... Read More
The Asia Pacific University of Technology & Innovation (APU) is amongst Malaysia's Premier Private Universities and is where a unique fusion of technology, innovation, and creativity works effectively towards preparing graduates for significant roles in business and society globally. APU has earned an enviable reputation as an award-winning University through its achievements in winning a host of prestigious awards at national and international levels.
Read less