Program Description
A single two-year graduate degree offered by the ANU College of Health and Medicine Students of the Master of Neuroscience programs join our world-class scientists and have the opportunity to gain firsthand experience from their research. These programs provide science graduates with new skills and extend and renew your understanding of neuroscience principles. You will acquire both theoretical and practical knowledge of the modern concepts in neuroscience and the methodologies employed.
Make an enquiry directly with ANU
We have over a dozen independent research groups working at our Eccles Institute of Neuroscience in state-of-the-art facilities. This includes well-equipped laboratories, a suite of electron microscopes, a confocal scanning microscope and a protein and DNA analytical service and advanced super and parallel computing facilities. We provide staff and students with an exceptional environment for research on brain function, with a cellular focus and an emphasis on signal processing in sensory systems.
Upon successful completion, students will have the skills and knowledge to:
demonstrate high-level knowledge of neuroscience;
apply their knowledge in neuroscience to new problems;
interpret, synthesize and critically analyse published literature of relevance to neuroscience;
demonstrate a theoretical understanding of current neuroscience techniques ;
demonstrate the ability to interpret and analyse results and write scientific reports
communicate theory clearly and results in both written and oral formats.
Graduates from ANU have been rated as Australia's most employable graduates and among the most sought after by employers worldwide. The latest Global Employability University Ranking, published by the Times Higher Education, rated ANU as Australia's top university for getting a job for the fourth year in a row. Our postgraduate neuroscience programs pave the way for further studies in neuroscience and related fields, such as for a PhD.
A Bachelor degree or international equivalent with an average mark of at least 70% and at least eight courses in cognate disciplines. All applicants must meet the University's English Language Admission Requirements for Students.
Applicants with a Bachelor Degree or Graduate Certificate in a cognate discipline may be eligible for 24 units (one semester) of credit. Applicants with a Graduate Diploma or Honours in a cognate discipline may be eligible for 48 units (one year) of credit.
Cognate disciplines: Cellular and molecular biology, genetics, biotechnology, medicine, anatomy and physiology, biological psychology
Annual indicative fee for domestic students is $29,280.00 and for international students in $39,000.00.
For more information CLICK HERE
A Scholarship valued at $6000 per year is available to exceptional students enrolled in the Master of Neuroscience (Advanced). ANU offers a wide range of scholarships to students to assist with the cost of their studies. Eligibility to apply for ANU scholarships varies depending on the specifics of the scholarship and can be categorised by the type of student you are. Specific scholarship application process information is included in the relevant scholarship listing.
For further information see the Scholarships website.
Last updated Mar 2018
About the School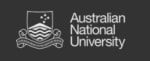 You'll find our researchers at the forefront of scientific practice and discovery, wherever it may be. Whether it's on the front line of the Ebola outbreak in Sierra Leone, on a tree branch in the Tas ... Read More
You'll find our researchers at the forefront of scientific practice and discovery, wherever it may be. Whether it's on the front line of the Ebola outbreak in Sierra Leone, on a tree branch in the Tasmanian wilderness peering into a parrot's nest, among the life-support machines of the neonatal intensive care unit or at a lab bench, and in front of the classroom.
Read less