Program Description
Course Overview
Qualification: Master of Music (Performance)
Duration: 4 semesters (2 years) full-time or part-time equivalent. Students may exit after 2 semesters with a Graduate Diploma of Music (Performance).
Fee-HELP: Available
CRICOS: M.Mus. (Perf.) 081572D | Grad.Dip.Mus. (Perf.) 081573C
On completion of the first two trimesters students can exit with a Graduate Diploma of Music (Performance) and on completion of 4 trimesters, students may exit with a Master of Music (Performance).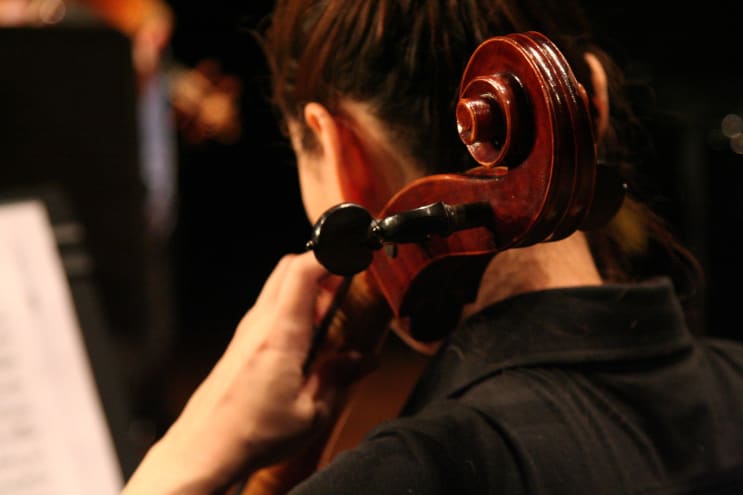 Study Areas
PRINCIPAL STUDY: All students receive 18 x individual, 1-hour lessons, on a chosen instrument or voice for every semester in the course.
ENSEMBLE: Demonstrate developed suite of professional collaborative skills to engage, direct and perform within a group. Through a range of instrumental and vocal combinations in a wide variety of genres, students will develop skills in improvisation, transcription, transposition, interpretation, sightreading, ensemble direction, accompaniment and rehearsal techniques.
ACADEMIC STUDIES: The study of musical scholarship suited to the diverse range of disciplines that make up the creative industries. These typically fall within the paradigms of critical inquiry research and practice-led research.
ELECTIVES: Relevant to singer-songwriters or any students who wish to learn two instruments, the unique Second Study at AMPA provides 18 x individual, 30-minute lessons every trimester. Or choose from electives to complement and refine your degrees such as Music Theatre, Music Industry, Studio Teaching, Recording, Production, Chart Writing and more. In stages 3 and 4 students transition to postgraduate research units to develop research, analytical and writing skills as well as critical thinking, creative thinking, synthesis, and conceptualization.
Course Summaries
The Master of Music at AMPA is designed to provide graduate students with the opportunity to enter the music industry at a more elite level by further developing and specializing their performance and composition skills. It aims to increase the student's breadth of knowledge in support of an active teaching career either in the private or government sector, at primary, secondary or tertiary level studio teaching. The course will also assist experienced and advanced practitioners who, having achieved distinguished professional careers in the public arena, can derive further knowledge from a music-related academic and research environment.
Graduates can share their expertise with the next generation of music students, teaching either in the formal tertiary environment or in the private studio sector in parallel with their work in the field of performance. The skills of those working creatively in the various areas of the extensive freelance sections of the music industry, including performance, composition, production, music director, session musician, songwriting and research will be enhanced. Graduates will also be well equipped to undertake further studies at the Doctoral level.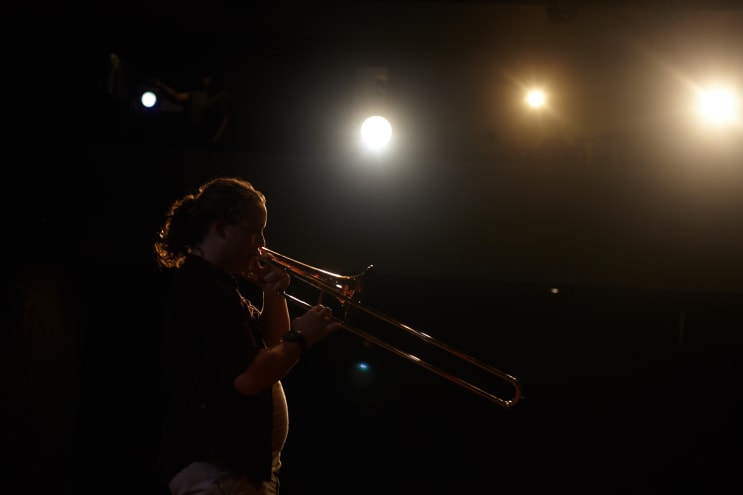 Admissions
Entry Requirements: The successful completion of a Bachelor of Music or equivalent undergraduate music degree. Provisional admission may be granted for students with limited educational qualifications.
Admissions Process: Audition + Interview
How to Apply
Take the lead and join one of Australia's leading providers of music and performing arts education. There are 3 intake periods for you to start your journey with AMPA:
Intake 1 (January/February)
Intake 2 (May)
Intake 3 (September)
Please see below for further details on what to expect when applying for AMPA.
Step 1: Application
Complete the Online Application Form
Step 2: Audition Booking
Once your application form is submitted an Admissions team member will contact you to book your audition and interview. The audition will be run by an experienced staff member who will be able to recommend the most appropriate path to achieve your goals.
Step 3: Enrol
After you complete your audition, the panel will evaluate your performance and assess your aptitude and potential to succeed at AMPA.
If your audition is successful, you will receive a Letter of Offer in the post. This letter will include instructions on how to log-in to the AMPA Online portal where you can respond to your offer.
By accepting an offer to study at AMPA, your place at AMPA is secure. We'll get in touch with you shortly after we receive your acceptance to arrange your enrolment and orientation at AMPA.
Additional Information
Piano, keyboard, amps, drum kit, and sound system for backing tracks are provided for all auditions. Guitarists should bring their own leads, and drummers their own sticks and brushes. Applicants must provide their own backing track and accompanist if required.
At the audition, applicants will have the opportunity to tour the campus if they have not already visited AMPA for an Open Day or other events. Please ask at reception on the day if you'd like a tour.
International & Interstate Applicants
Interstate and international applicants will be invited to submit their audition via video, or by alternative arrangement, as discussed with the Student Services Officer once their application has been received.
International applicants who come from non-English speaking backgrounds must provide evidence that they have achieved a minimum IELTS score of 5.5 (for associate degrees) through to 6.5 (for postgraduate degrees). Equivalent results from alternative English proficiency tests (eg. TOEFL) are also accepted.
Last updated Aug 2019
About the School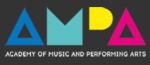 The Academy of Music And Performing Arts (AMPA) is one of Australia's leading tertiary providers of performing arts education. Educating and inspiring young artists for over 20 years, AMPA remains com ... Read More
The Academy of Music And Performing Arts (AMPA) is one of Australia's leading tertiary providers of performing arts education. Educating and inspiring young artists for over 20 years, AMPA remains committed to providing the highest quality in undergraduate and postgraduate degrees focussing on the performing arts, including contemporary, jazz and classical music, dance performance (modern, ballet, jazz, contemporary and hip hop), music theatre, composition/music production and arts management.
Read less