Master of Management in Energy (MME)
Home ›
Master ›
Master of Management in Energy (MME)
Program Description
Thrive in a Fast-Growing Field with the Tulane Master of Management in Energy (MME)
The Freeman School's Master of Management in Energy (MME) is a 10 or 18-month STEM-certified program strategically designed around the business of energy.
As an MME student, you'll acquire specialized industry knowledge, opening the door to a world of opportunity in energy-related fields, including energy banking and finance, energy trading, risk management, electric power generation, renewables and energy data analytics.
Beginning with an intensive summer session, the MME curriculum has been designed by a team of faculty members along with industry professionals who work with our faculty and recruit our students. Additionally, you'll have access to industry leaders and cutting-edge research through the Tulane Energy Institute.
Are you ready to catapult your career in an ever-growing field?
Experience Freeman Learning
Developed with extensive input from industry professionals, our one-of-a-kind curriculum focuses on providing you with technical expertise and job-ready skills. You'll learn all the fundamentals of energy, from exploration and production to more advanced topics like risk management and strategy.
Our expert faculty members will facilitate your mastery by guiding you through industry examples, case studies, database utilization and hands-on exercises in the Trading Center - our $3 million simulated trading floor equipped with the industry-leading software.
Master of Management in Energy Curriculum
The MMEcurriculum has been designed by a team of faculty members along with industry professionals who work with our faculty and recruit our students. The faculty integrates energy topics into courses through energy industry examples, state-of-the-art applications, leading-edge databases, projects, and cases.
Fall (18 Credits)
ENRG 6000 (3) Introduction to Energy Finance
ENRG 7110 (3) Energy Modeling
ENRG 7120 (3) Energy Data Analysis
ENRG 7200 (3) Energy Fundamentals & Trading
ENRG 7210 (3) Energy Accounting & Valuation
ELECTIVE (3) Select one
Spring (18 Credits)
ENRG 7130 (3) Energy & Environmental Economics
ENRG 7500 (3) Energy Risk Management
ENRG 7840 (3) Energy Industry Projects
ELECTIVE (9) Select three
The schedule above reflects a 10-month option which can be extended to 18 months.
Approved Graduate Electives
Accounting Analytics
Energy Markets, Institutions, and Policy
Advanced Energy Trading and Finance
Energy Trading: Wholesale Electric Markets
Energy Investment Banking
Energy Seminar: Sustainability and Renewable Power in the Electric Power Market
Energy Regulation
Burkenroad Reports for Financial Analysts
Modeling and Analytics
Advanced Spreadsheet Modeling
Venture Capital and Private Equity
Econometrics and Forecasting
Management of Technology and Innovation
SQL Database Fundamentals and Business Intelligence
Risk Management and Applications for Energy Firms
New Venture Planning
Innovation and Technology Commercialization
Research and Analytics
Specializations
Analytics
Today's business landscape has given way to a new form of competition – one that is based on the use of data analytics to support decision-making. It's important to master the skills required to operate in this new data-intensive world. When you specialize in analytics, you'll get the tools you'll need to transform large data sets into actionable knowledge, allowing you to make an impact in the energy industry. You'll dive deep into modeling and analytics, advanced spreadsheet modeling, and econometrics and forecasting. With an analytics specialization, you'll be fully prepared for a career in energy as a product developer, pricing analyst, entrepreneur, or consultant.
Banking & Finance
With a specialization in banking and finance, you'll be fully prepared to work in the exciting, fast-paced world of high finance. Because the energy industry is capital intensive, a banking and finance specialization will open the door to opportunities in traditional lending, energy investment banking, venture capital, private equity and both the buy-side and the sell-side. You'll also participate in Burkenroad Reports, the nation's first university-sponsored securities analysis program.
Electric Power
When you choose to specialize in electric power, you'll be prepared to work in the broad spectrum of power generation, from renewables and energy transitions to de-carbonization and beyond. You'll dive deep into the power sector and learn how the demand for renewables is changing the way the industry operates. You'll also manage physical and financial power portfolios, applying concepts from operations management, economics and risk management. With a specialization in electric power, you'll gain the skills you need to thrive in an ever-changing industry.
Energy Trading & Risk Management
Specialization in energy trading and risk management will prepare you to work in upstream, midstream, downstream and electric power. Through in-class simulations and experiential learning, you'll acquire both the knowledge and the skills to maintain an efficient electric power market or oil and gas operation. You'll also learn how to address major challenges facing the energy industry. As a result, you'll stand out in a highly competitive job market.
Entrepreneurship
In recent years, New Orleans has emerged as an entrepreneurial hub, providing a rich and compelling backdrop for this course of study. When you pursue a specialization in entrepreneurship, you'll focus on venture capital and private equity, new venture planning, and management of technology. You'll acquire practical and applicable knowledge to thrive in the energy industry. You'll also have the opportunity to tap into the resources at the Albert Lepage Center for Entrepreneurship and Innovation to validate and launch your own energy start-up.
Tulane Energy Institute
The Tulane Energy Institute fosters student interest and expertise in the energy industry, propelling graduates into top positions in one of the world's most dynamic fields. Our students access the cutting-edge work being done at a broad spectrum of energy companies, as well as companies that serve the industry, enhancing employment opportunities for graduates.
Take advantage of Freeman's prime location in a major energy hub – Louisiana is a leader in crude oil and natural gas production, and the Gulf of Mexico was the birthplace for many of the technological innovations that led to deep-water exploration and production globally. In addition, numerous oil and gas facilities, refineries, and petrochemical plants are located along the Louisiana and Texas coasts.
Career Outcomes
Our graduates launch careers across the energy industry and more, with exceptional placement in corporate finance, banking and consulting. Here are just some of the companies where you'll find our graduates.
Accenture

Bloomberg

BP

Capital One

Citibank

Deloitte

FedEx

JP Morgan

Phillips 66

PriceWaterhouseCoopers

Shell

Siemens

TransCanada

Whitney Bank
Global Is Our Local
Living in New Orleans creates unique opportunities that enrich professional and personal growth. Freeman welcomes students from around the globe because we know the best leaders are those who know how to recognize, respect and leverage diversity. The diversity of our students and the excellence of our reputation translate into a valuable global network for graduates.
Application Requirements
Our application process is designed to be completed entirely online. We will review applications for admission with unofficial transcripts and score reports. Official copies of transcripts and test scores are required at the time enrollment is confirmed.
Requirements
Online Application Form ($125 application fee)

Resume (uploaded online)

One Essay (uploaded online)

One Letter of Recommendation (submitted online)

Undergraduate Transcript/s from Accredited University (uploaded online)

GMAT Score Report or GRE Score Report (uploaded online)
In addition, international students are required to submit:
TOEFL/IELTS/PTE Score Report

Affidavit of Support and financial documentation certifying funds

A course by course transcript evaluation if educated outside of the United States
APPLY NOW!
Last updated Mar 2020
About the School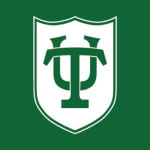 A. B. Freeman School of Business at Tulane University, originally the College of Commerce and Business Administration, was established in 1914 and is a founding member of the Association to Advance Co ... Read More
A. B. Freeman School of Business at Tulane University, originally the College of Commerce and Business Administration, was established in 1914 and is a founding member of the Association to Advance Collegiate Schools of Business (AACSB), the premier accrediting body for collegiate schools of business. Today, the Freeman School is a leading internationally recognized business school with nearly 3,000 students in programs spanning the globe.
Read less