Program Description
Overview
Understand the larger social issues facing business and organizations in today's changing environment.
This new professional masters program will provide you with a competitive edge in the job market with a grounding in a broad spectrum of business and management disciplines, from accounting to corporate finance and marketing to strategic management. Developed to address the needs of today's employers, you will become prepared to take on leadership positions in management in Canada or abroad.
This full-time, 16-month, course-based program is offered by the School of Business at Trent University Durham Greater Toronto Area, specifically for students who have recently graduated from non-business majors. Begin the program directly after university graduation, or with up to five years of post-graduation work experience. The program will be offered over four terms and include a summer work integrated learning opportunity.
Put theory into practice with a Workplace Integrated Learning Project with a minimum of 160 hours plus a 10-page reflective paper
Study with students drawn to the program from across Canada and around the world
Program Options
M.Mgt.
Full-time studies
Course-based program with placement
Admission Requirements
Four-year, bachelor level, non-business degree [or equivalent], from an academic institution approved by Trent University
Minimum B+ (77%) or equivalent in the work of the last four semesters or the last two undergraduate years (last ten full credits)
Two supportive letters of reference at least one from an academic familiar with the student
Completion of a first week non-credit preparatory course "Analytical Foundations" that will introduce students to the types of math and statistical tools used in the program
Familiarity with calculus is highly desirable for any potential applicants. Successful completion of an undergraduate quantitative methods course will prove to be very helpful for students wishing to apply to this program
Enrollment is limited; preference will be given to applicants who exceed the above minimum requirements and those with relevant work experience. Applicants should have graduated within the last five years of seeking admission
Program Pathway
September 2018 Non-credit preparatory course "Analytical Foundations"
Fall 2018
MSMG 5030H: Marketing
MSMG 5050H: Managerial Economics
MSMG 5300H: Accounting Concepts
MSMG 5210H: Strategic Human Resource Management
Winter 2019
MSMG 5100H: Application of Statistics
MSMG 5220H: Corporate Finance
MSMG 5120H: Organizational Effectiveness and Change
MSMG 5260H: Strategic Thinking
Summer 2019
MSMG 5000Y: Workplace Integrated Learning Project (160 hrs plus 10-page reflective paper)
Fall 2019
MSMG 5800H: Foundations of Leadership
MSMG 5250H: Ethics for Organizations
Elective 1*
Elective 2*
Elective courses: MSMG 5700H Investments; MSMG 5710H: Legal risks in business; MSMG 5720H Supply Chain management; MSMG 5730H: Non-profit Management.
Last updated Apr 2019
About the School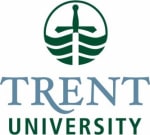 One of Canada's top universities, Trent University was founded on the ideal of interactive learning that's personal, purposeful and transformative.
One of Canada's top universities, Trent University was founded on the ideal of interactive learning that's personal, purposeful and transformative.
Read less