Program Description
Stand Out from the Crowd with a Tulane Master of Management
Tulane's Master of Management (MMG) is a 10-month program strategically designed to ensure you stand out in a crowded job market.
As an MMG student, you'll become fluent in the language of business through a customized curriculum that emphasizes finance, marketing, management, and leadership. You'll learn from world-class faculty, collaborate with your cohort as well as MBA students, and put your skills to work on an international consulting project through the immersive Global Business Project.
Beginning with a summer intensive, the MMG will give you the foundation of business knowledge you'll need to jumpstart your career.
Are you ready to get started?
Experience Freeman Learning
Our broad but rigorous curriculum focuses on the core disciplines of business. After strengthening your quantitative skills in microeconomics and statistics, the MMG curriculum emphasizes finance, business analytics, marketing, management, and leadership. You'll also take two electives from the MBA curriculum, enabling you to work alongside MBA students, and through the MMG's Strategic Consulting capstone, you'll put your knowledge and skills to work on a consulting project for a New Orleans company.
Master of Management Curriculum
The Master of Management degree is designed to give you a broad knowledge of business fundamentals. This intensive 10- or 18- month, 36 credit hour program begins in August.
The Freeman School's world-renowned faculty help students develop market-relevant skills and stand out from their peers in a competitive job market.
Quantitative reasoning
A hallmark of this program is strengthening your quantitative reasoning skills. Whether choosing which projects to fund or achieving sustainability for your social enterprise, an ability to evaluate and apply quantitative data is critical. For this reason, the program has two prerequisite courses:
An introductory microeconomics course (e.g., ECON 1010, Intro to Microeconomics, at Tulane)
A college-level mathematics or statistics course, or a data analysis course specific to your major, such as introductory statistics for the social sciences. At Tulane, this might be MATH 1210, Calculus I; PSYC 3090, Psychological Applications of Univariate Statistics I; SPHU 3160, Biostatistics in Public Health; or MATH 1110 Probability and Statistics I.
Fall (18 credits)
FINE 6020 Analysis for Financial Management
MCOM 6020 Business Communications
MGMT 6030 Strategic Management
MGMT 7250 Strategic Human Resource Management
MGSC 6020 Business Statistics and Models
MKTG 6020 Marketing
PERS 6140 Leadership Development
Spring (15 credits)
ACCN 6050 Accounting Measurement, Reporting & Control
MGSC 6090 Operations Management
MGMT 6070 Strategic Consulting in Organizations
MGMT 6150 Global Business Projects(travel TBD during spring break)
Two Electives your choice
The schedule above reflects a 10-month option which can be extended to 18 months.
18-month option (12 credits per term) Fall
ACCN 6050 Accounting Measurement, Reporting & Control
FINE 6020 Analysis for Financial Management
MGMT Strategic Human Resource Management
One Elective
Specializations
Specializations in Entrepreneurial Hospitality and Real Estate allow you to customize your coursework to meet your specific career goals. Both programs provide immersive learning experiences and opportunities to connect with our network of industry leaders.
Entrepreneurial Hospitality
New Orleans has a long history of creating new business ventures around distinctive customer experiences. By the end of the 19th century, the city had developed a wide range of sensory experiences to attract and engage visitors to the city. Today the city is home to innovative businesses in a wide range of industries and a hotbed of entrepreneurial activity.
The Freeman School recognizes that today successful businesses are focused on creating distinctive customer experiences. The specialization in Entrepreneurial Hospitality builds from the core business foundation and provides course work to support a wide variety of career paths.
The specialization includes these action-learning courses:
Entrepreneurial Hospitality Seminar, a week-long intensive course examines the role of customer experience in value creation and how companies can position experience as a source of competitive analysis. The course focuses on traditional hospitality industry segments as well as related industries such as retail, healthcare, and consumer products.
New Venture Planning, in this course you will support real entrepreneurs as they develop their businesses and seek funding from investors. Through the course students learn how to assess, plan, finance, launch, manage and harvest a scalable, high-growth new venture.
New Product Development, teaches students the fundamentals of new product development and provides first-hand experiences through the application. The course provides an understanding of the design innovation process and a set of tools and experiences in finding and developing innovative solutions to address strategic business problems in any industry.
Market Planning and Implementation, this course focuses on the development of a marketing strategy based on principles, tools, and the elements of multiple marketing disciplines. It challenges students to take a manager's perspective and responsibilities by addressing real-world company problems.
Hospitality Real Estate Development, in this project-based course students, work to develop a real estate project from concept to planning, market analysis, financing and management and present a proposal to industry practitioners.
Strategic Consulting in Organizations, in this course students prepare for internal and external consulting roles in a variety of organizations. Students complete a hospitality-related project for a real client, engaging directly with industry practitioners throughout the course.
Real Estate
New Orleans is an exceptional place to study real estate because of its storied history, ongoing sustainable redevelopment, and rapid growth. The city's rich architectural history and dedication to preservation blends with the innovative development strategies currently driving the reinvestment in and revitalization of the city. A specialization in real estate will equip you with the tools for a career in real estate development, finance, analytics, the management or consulting.
To earn a specialization in real estate, you will complete elective coursework in real estate. Courses include the Real Estate Industry Seminar an intensive course that provides an industry deep-dive through an experiential learning project that focuses on developing an understanding of the industry and industry's dynamics based on the application of finance & economics principles. Courses are also offered in Real Estate Finance, The Business of Real Estate Development, Cases in Real Estate, and Hospitality Real Estate Development.
Career Outcomes
MMG graduates enter the job market with an advanced degree from a prestigious university and the backing of a remarkably supportive network of faculty, alumni and classmates. From day one, you'll work with a Career Consultant to define your career path and develop your strategy. Take a look at a few of the companies who have recently hired our graduates:
Alliant Group
American Express
Chicago White Sox
Cintas
Hancock Whitney Bank
Horizon Media
Iberia Bank
IBM
Landmark Bank
Quest
United Rentals
YouGov
Explore Business Abroad
Life and learning at Tulane extend beyond the classroom and beyond the city. Each year, our MMG students travel to Asia as part of the Global Business Projects course, where they work with international companies to help solve pressing business problems.
Application Requirements
Our application process is designed to be completed entirely online. We will review applications for admission with unofficial transcripts and score reports. Official copies of transcripts and test scores are required at the time enrollment is confirmed.
Requirements
Online Application Form ($125 application fee)
Resume (uploaded online)
One Essay (uploaded online)
One Letter of Recommendation (submitted online)
Undergraduate Transcript/s from Accredited University (uploaded online)
GMAT Score Report or GRE Score Report (uploaded online)
In addition, international students are required to submit
TOEFL/IELTS/PTE Score Report
Affidavit of Support and financial documentation certifying funds
A course by course transcript evaluation if educated outside of the United States.
APPLY NOW!
Last updated Jul 2020
About the School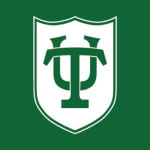 A. B. Freeman School of Business at Tulane University, originally the College of Commerce and Business Administration, was established in 1914 and is a founding member of the Association to Advance Co ... Read More
A. B. Freeman School of Business at Tulane University, originally the College of Commerce and Business Administration, was established in 1914 and is a founding member of the Association to Advance Collegiate Schools of Business (AACSB), the premier accrediting body for collegiate schools of business. Today, the Freeman School is a leading internationally recognized business school with nearly 3,000 students in programs spanning the globe.
Read less