Master of International Business
Program Description
Learn how to do business in a connected world and how to manage international teams with this globally recognised Master of International Business degree.
The program provides advanced study in contemporary international business theory and
practice helping you build the knowledge and skills necessary for critical, creative and sustainable approaches to business in a globalising world.
With this degree, you can position your career to take advantage of the shift in the world's economic weight to the region, as demand grows in Vietnam and the region for skilled managers who can do business on an international scale.
The curriculum remains up to date and relevant to current issues, trends and innovations. Developing expertise in areas that are fundamental to doing international business, such as cross-cultural management, international strategy and international logistics, will help you feel confident and ready for a career of working beyond borders.
Career prospects
Graduates find work in a wide range of organisations – from multinational companies with large global footprints to the family business looking to expand into foreign markets. Among the most common positions available in international business are:
Import/export agent
International business development manager
International foreign policy advisor
International investment and operations manager
International management consultant
International marketing/media/advertising manager
International mergers and acquisitions specialist
International trade and customs manager
Multinational manager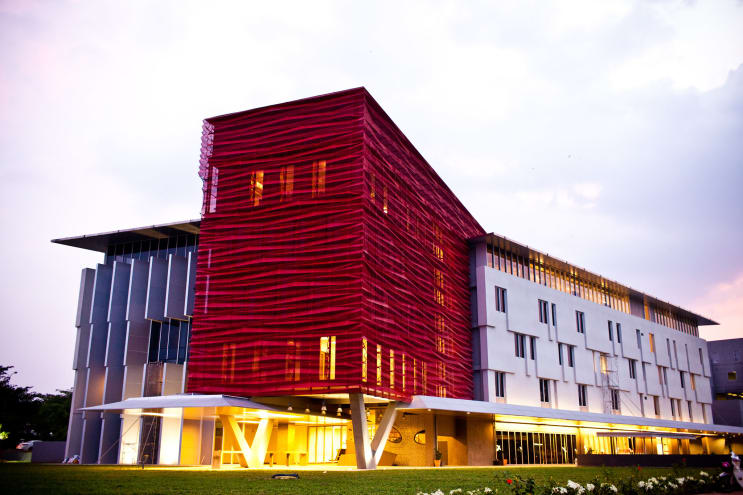 Entry requirements
Academic requirements
A bachelor degree in business (or a related discipline)
If you graduated from a non-business degree or do not hold a bachelor degree, but have a minimum of five years of work experience, please contact the RMIT Vietnam Student Recruitment team for pathway solutions.
English requirements
Successfully complete RMIT English Advanced or one of the following requirements:
IELTS (Academic) at 6.5+ (no band below 6.0);
TOEFL iBT 79+ (with a minimum score of 13 in Reading, 12 in Listening, 18 in Speaking and 21 in Writing);
Pearson Test of English (Academic) at 58+ (no communication band below 50);
Cambridge English Advanced (CAE) or Proficiency (CPE) at 176+ (no band below 169);
RMIT Bachelor degree or a postgraduate qualification within the past five years;
A bachelor degree or a postgraduate qualification within the past five years in a specific English-speaking country.
Note: TOEFL, IELTS, Pearson and Cambridge results are recognised for two years from the test date. RMIT English results are recognised for one year from the test date.
Fees
Students can choose between the standard tuition fee or fixed fee program. Payments are made each semester, on a course-by-course basis.
| | | | | |
| --- | --- | --- | --- | --- |
| Courses | Standard Tuition Fee 2019 | - | Fixed Fee 2019 (*) | - |
| - | VND | Indicative USD fee | VND | Indicative USD fee |
| 12 | 553,018,000 | 23,653 | 575,496,000 | 24,615 |
The MBA program consists of 16 courses, including four enabling courses. The four enabling courses attract advanced standing (program credit) so that students will generally only need to complete 12 courses. Tuition fees are based on an expected 12 courses for program completion.
(*)Fixed Fees Program: for first semester students who would like to fix their course tuition fees for a specified period of a Higher Education degree program. The fixed fee program guards against potential fee increases and currency fluctuations.
RMIT Vietnam has 3 semesters per year, in each semester you enrol into a maximum of 4 courses. The duration of programs is flexible and can be adapted on an individual basis upon enrolment
Program fees are priced and invoiced in Vietnam Dong (VND) by semester.
Payment in other currencies will be converted to VND at the exchange rate on that day. Bank transfer is the preferred method of payment.
The fees in USD are ONLY applicable to those international students who arrange for payment from overseas, as per Circular No. 32/2013/TT-NHNN.
Program structure
Teaching methods
RMIT Vietnam's MIB faculty is comprised of dedicated full-time academics and visiting professors with extensive global experience across the corporate, government and academic sectors.
Our facilitated learning approach incorporates business mentoring support, case studies and work-integrated courses that contextualise your learning.
With flexible delivery modes, opportunities for international study, and courses that integrate seamlessly, our postgraduate programs can be tailored to meet your individual needs.
You can choose to study between one and four courses each semester.
You also have the option of studying courses in Hanoi or HCMC, depending on your schedule.
Our courses are offered in a variety of delivery modes to suit different needs:
Day: One 3-hour session every week during business hours
Evening: One 3-hour session every week during the evening, normally 6 - 9 pm
Intensive: Four consecutive days, normally Fri-Mon, 8:30 am - 5:30 pm
Split intensive: Two separate weekends during the semester, normally Sat-Sun 8:30 am - 5:30 pm
Online: Entirely online - for select courses only
Blended: Combination of online and face-to-face with two intensive days, normally Sat-Sun, 8:30 am - 5:30 pm
Short courses overseas are also another way RMIT offers flexibility and accelerated study.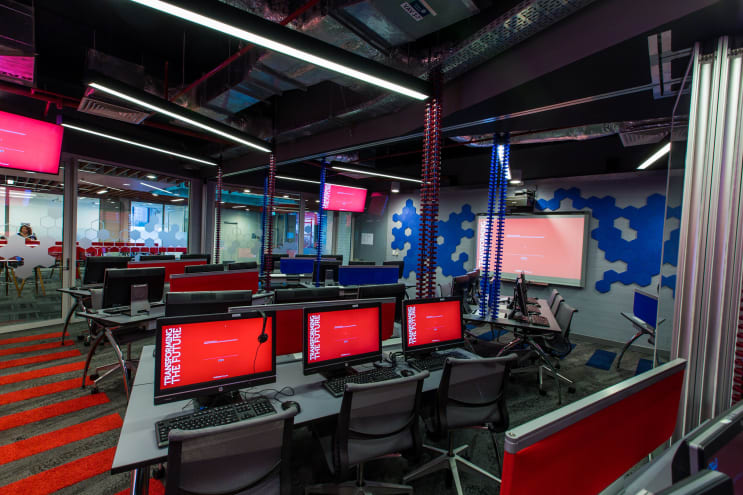 Assessment
Ongoing assessment throughout the program includes assignments, research, case study analysis, group presentations and examinations.
Testimonial
I joined the MIB program after I was promoted to a managerial position with a multicultural company. I work with not only Vietnamese people but also Czech people and people of other backgrounds. So one of the challenges I face is managing a diverse team. In my first semester, I learnt about contemporary issues in managing in a cross-cultural environment. The course revealed the kinds of problems that arise and provided solutions for what to do. It was very useful.
Hieu Doan
Current student
Last updated Nov 2019
About the School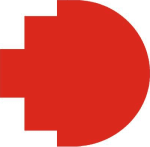 RMIT University Vietnam brings a world-class education and globalised study environment to the heart of Asia. We are part of Melbourne-based university RMIT - Australia's biggest tertiary institution ... Read More
RMIT University Vietnam brings a world-class education and globalised study environment to the heart of Asia. We are part of Melbourne-based university RMIT - Australia's biggest tertiary institution. RMIT University Vietnam offers programs in business, technology, communication, design and fashion, and boasts an impressive range of extra-curricular activities that encourage students to break new ground in their areas of interest.
Read less