Master of International Business
Read more about this program on the school's website
Program Description
The world of business requires experienced professionals with advanced knowledge in various fields of effective management, while at the same time demanding personal skills such as flexibility, adaptability, reflection, determination, and creativity. These professionals must master and use a wide range of management techniques, including awareness not only of the most up-to-date theoretical knowledge but also of the current market reality and trends in the business world.
The Master of International Business is a general program with a particular focus on the international aspects of management needed in today's business world. The program integrates studies in all of the areas of business activity in a quest to develop the most reliable policies and strategies that successfully achieve the objectives of a company in an international environment.
The MIB is underpinned by the four fundamental elements of a successful international business education, crucial for establishing roles in today's multinational and multicultural firms involved in the constantly evolving world of global business:
Functional methods and techniques.
Personal development.
The importance of strategic information decision-making.
Creativity and innovation.
No businessperson can develop their full creative potential in isolation. With this in mind, the MIB combines academic excellence with an in-depth practical knowledge of business and business planning. In addition, our students are also offered a wide range of corporate visits and meetings, and lectures with managers and top executives from successful corporations.
The student will have the option, at the end of the school period in Barcelona or Madrid, to complete a two-week residential stay at Pace University (New York).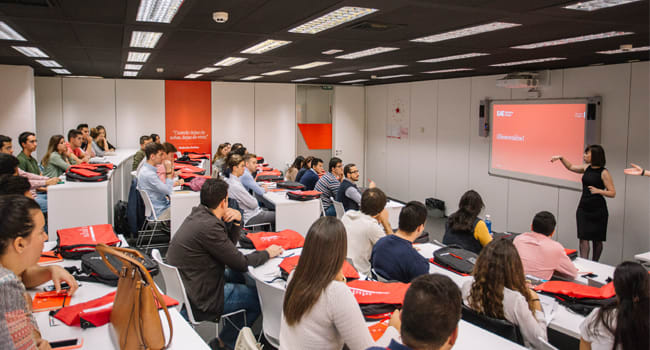 Reasons for taking EAE's Business School MIB (Master in International Business in Spain)
Residential Program in New York
At the end of the tuition period, you can do a two-week residential program on Innovation and Value Creation at Pace University (New York, USA). This residential program is available at an additional cost.


International Talent Program
If your goal is international professional development, you will gain the maximum visibility among the multinationals that work with EAE through the Employment Workshops and interviews with headhunters and international recruitment consultants.


Business Networking
Meetings with professionals from large companies and other students, enabling you to expand your network of contacts. In 2017, we organized meetings with executives from companies such as Microsoft, Red Bull, HP, CEPSA, and Grupo Hero, to name just a few.


Business Game
This simulator enables you to gain a more in-depth understanding of the challenges faced by companies and puts your capacities to the test as you step into an entrepreneur's shoes.


EAE Entrepreneur
Through our business incubator, we help shape, finance and accompany your entrepreneurial ventures. EAE Lab gives you the resources and environment necessary to enable you to identify your competitive advantages and develop your business idea.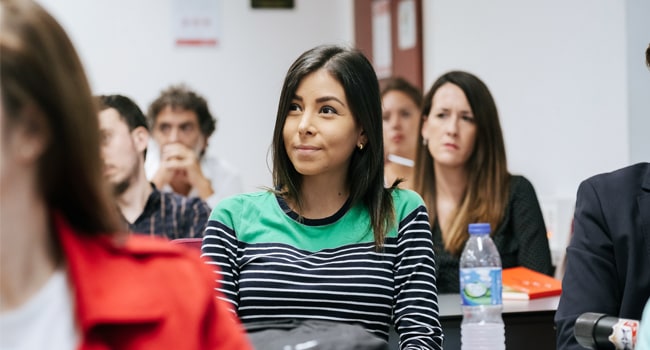 Admission Process and Degree
Double Degree
Participants who successfully complete the program will receive the qualification of Master of International Business from the EAE Business School. In addition, students who fulfill the established academic requirements will obtain the Master of International Business & Management degree from the Universitat Politécnica de Catalunya (if studying in Barcelona) or the Máster Universitario en Negocios Internacionales degree from the Universidad Rey Juan Carlos (if studying in Madrid).
In order to receive the qualifications awarded by EAE and the University, participants must fulfill the requirements stipulated by these institutions.

Admission Process
The main objective of the admissions process is to ensure the candidates' suitability for the program by looking at their professional experience and their academic background.
Our aim is for all participants to make the most of the experience we offer through a context in which they may develop a long-term relationship with classmates, lecturers and alumni.
In starting the admissions process, the form has to be filled in so that EAE's Academic Committee can consider the application. If the decision issued by the Academic Committee for the requested program is positive, the candidate can complete their enrolment.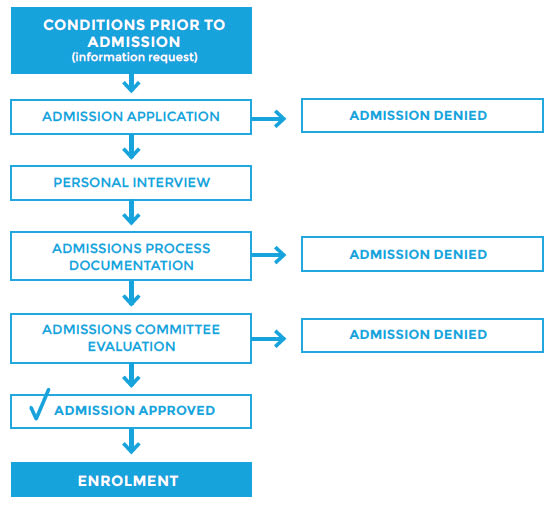 Career Opportunities
EAE's academic faculty is made up of an excellent team of professors, university lecturers and highly respected professionals in this field.
The academic faculty members boast a wealth of business experience, working as consultants, senior executives, and advisors in both private companies and public institutions.
Thanks to this well-balanced foundation of the first-hand experience, participants on the Master of International Business acquire real knowledge that is constantly updated, underpinned by a solid academic base.
Last updated Apr 2020
About the School
EAE is an International Higher Management Education Institution. With 50 years' experience as a Business School, EAE has been involved in the training of over 65,000 directors and professionals. Each ... Read More
EAE is an International Higher Management Education Institution. With 50 years' experience as a Business School, EAE has been involved in the training of over 65,000 directors and professionals. Each year, participants from over 72 countries develop their skills at EAE, equipping them to perform roles of responsibility within the business and institutional world.
Read less