Master of International Business
Read more about this program on the school's website
Program Description
CRICOS code: 058470B
Duration: 1.5 years
Course code: MC-INTBUS
Study mode: Full-time, part-time*
Intake: February, July
Location: Perth*, Mauritius and Singapore
Indicative first-year fee: AUD$30,600
*Students studying at Curtin Perth must study full-time.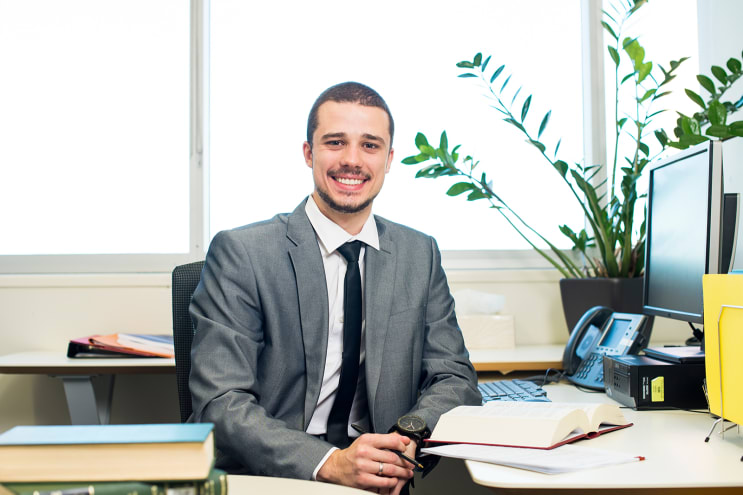 Course description
The Master of International Business is a multidisciplinary course and is tailored for global leaders of the future seeking to expand their knowledge, skills and qualifications in international business. You can choose to complete the elective stream or one of the specialisations in predictive data analytics, national security, human rights, international relations or business of mining. These specialisations can complement and enhance your employability in managing big data, global security or mining, particularly in international business activities. You will also have opportunities to participate in industry projects and study tours. Credit for recognised learning may be granted if you have completed other postgraduate units or undertaken Curtin's Business in Mining MOOC or the CurtinX MicroMasters in Marketing in a Digital World, potentially allowing you to complete the master degree in a shorter timeframe. You can apply for credit for your MOOC or MicroMasters credential in your Curtin application. Once you have received credit, the number of units needed to complete your master degree will be reduced, and the degree may be completed in one year of full-time study.
Admission criteria
A bachelor degree from a recognised tertiary institution OR
A graduate certificate in a related field, from a recognised tertiary institution AND
Meet Curtin's English proficiency requirements.
Specialisations
Predictive Data Analytics
Many operations are automated and controlled remotely. This specialisation provides teaching in general data analytics and how the methodology can be applied to the resources engineering industry, and the finance and investment industry.
National Security
There is a need for highly trained experts in national security and strategic affairs. You will learn the pivotal role of national security and how to analyse complex problems around international relations and global security.
Human Rights
This discipline examines modern human rights tools and institutions and considers the political, historical and philosophical development of ideas about human rights that underpin current systems to develop a globalised understanding.
Business of Mining
This specialisation has been developed in close collaboration with business and the resources industry and gives you insight into the economics and market forces involved in the lifecycle of a mine. International Relations
This specialisation provides insight into key concepts relating to contemporary international relations issues with a particular focus on the Asia-Pacific.
Professional recognition
Graduates can gain membership with the Academy of International Business (AIB) or Australia and New Zealand International Business Academy (ANZIBA).
The future of international business
The number of chief executives and managing directors is about the same as five years ago and is expected to grow strongly over the next five years – from 62,800 in 2018 to 68,600 by 2023. There are likely to be around 31,000 job openings for over five years.
Source: joboutlook.gov.au
Fast-track your MIB
If you have an undergraduate degree and relevant work experience you may receive Credit for Recognised Learning (CRL) equal to 100 credits within the MIB (the equivalent of one-semester full-time study). The fast-track option means you could complete your MIB in only 8 units and finish within one year.
Last updated Aug 2020
About the School

Curtin is an innovative, global university known for its high-impact research, strong industry partnerships and commitment to preparing students for jobs of the future.
Curtin is an innovative, global university known for its high-impact research, strong industry partnerships and commitment to preparing students for jobs of the future.
Read less