Master of Interior Architecture – Object Design
Home ›
Master ›
Master of Interior Architecture – Object Design
Program Description
Our 5-year Curriculum as an Interior Architect – Object Designer
Both a humanist and a universalist, the Interior Architect-Object Designer works on various scales, from the smallest object to the whole city. As a craftsman and a general contractor, he or she restores as much as he or she designs; the Interior Architect-Object Designer builds the perceptible materiality of the environment he or she can design, on-demand. The IA-OD convenes knowledge and skills and explores the cultural contexts he or she intervene on. Considerate of technical and societal transformations, continually open to dialogue, the IA-OD knows how to meet unprecedented programs and come up with new functions.
The interior architect-object designer envisions and arranges today and tomorrow's living spaces. He or she foresees the environment, the uses and the various experiences expected of each space's functions. Therefore, he or she thinks in a comprehensive way the spheres and atmospheres in:
Residential spaces and the workplace.
Hotels, restaurants.
Commercial and retail environments.
Private or public services.
Scenography and museography.
The Assets of our 5-year curriculum
A valued RNCP level 1 Degree, also recognized by the Ministère de l'Education Nationale, de l'Enseignement Supérieur et de la Recherche
At the end of the 1st cycle (3 years – equivalent to a Bachelor's degree), our School issues an official certificate guaranteeing 180 ECTS credits, which can be transferred for pursuance in France or abroad.
At the end of our 5-year curriculum, a Degree in Interior Architecture and Object Design is delivered on behalf of the State and awarded with 300 ECTS credits. This diploma is officially recognized by our Ministry of Education and of Higher Education and Research.
An active network of employment opportunities
90% of our alumni find work within 6 months following their graduation, in the fields for which they were trained. Professional integration rests upon a broad network of 'Camondians' (nearly 1800 alumni), who is an active community in terms of recruitment both for internships and the labor market.
An unparalleled bond with the institution of Les Arts Décoratifs – Paris
Our position is unique in Europe: our School is one of the constituents of the cultural institution that Les Arts Décoratifs encapsulates. Our students enjoy privileged access to the Museum's collections, its library, its cultural events – exhibitions and conferences – all of which contribute to enriching their educational culture.
The workshop, a driving force in our teaching methods
Collaborative teaching is the beacon of our educational method. As early as year 1 and until year 5, a fair balance is established between pure research, master-classes, project tuitions, individual or group workshops, and elective courses, thus training open minds ready to join the workforce and quickly adapt. Our cross-disciplinary approach develops our students' creative skills in their approach to various projects.
School-Business partnerships
Longstanding partners of our School's history, industrialists, manufacturers, design brands and public authorities have been helping us improve our training skills by suggesting projects deeply rooted in the professional realms of interior architecture and object design. This collaboration, with acknowledged practitioners, leads to juries composed of both teachers and professionals.
Thoughtful management and tuition
As a human-sized school (400 students), nearly 65 graduates are fanned out each year into the professional activity corresponding to their training. Our School organizes most of its courses, depending on certain specificities, around groups of 12 to 30 students.
Mobility and International orientation
Our school supports its student mobility thanks to English courses centered on a professional perspective – we validate a mandatory B2 minimal level (European standards – CEFR) – and through foreign exchange programs (Université de Montréal, University of Belgrano in Buenos Aires, the Institut Supérieur des Arts in Brussels, The Glasgow School of Arts, the Politecnico di Milano, etc.). Since 2016, our School has been concurring with Cumulus, the international network of applied arts schools, and to Campus France, a program promoting French Art Schools abroad.
Resources in the service of our students
Our School offers privileged access to the Musée des Arts Décoratifs, a model workshop, a library featuring almost 14.000 references, digital data for easier access even from home, an exhibition hall in Paris, a yearly program of conferences, a research seminar in interior architecture and full access to the IT stock.
Camondo scholarships to promote social diversity
Our "Equal Opportunities" program aims at promoting social, cultural and geographical diversity, which leads to more wealth. Created in 2008, our program has recently been improved so that low-income family students can see their tuition fees financed 25%, 50% and even 100%, all throughout their education at Camondo. Our next ambition is to welcome in 10% of French and international students free of charge.
A meeting place for all of the Camondo Community
Unveiled in September 2016, our School is now proud to present a brand new space: 'the Gallery' (or 'Bridge'), a platform designed to be a hub of exchanges of views and reflections, open to all (students, tutors, alumni, practitioners). It also offers an extension for exhibitions and seminars such as our now renowned "Ambiance pour Habiter" cycle of conferences.
Professional internships from year 3 to year 5
6-month internships at home or abroad in design, architecture and interior architecture firms, etc., are carefully tutored and assessed, and officially part of our School's curriculum from year 3 to year 5.
The 1st cycle
Organized around two cycles, our teaching spans over 10 semesters and offers a simultaneous and continuous training process both in interior architecture and object design.
The progressive acquisition of skills, both in Object Design and Interior Architecture, is centered on a "from oneself towards the others" approach. This enables a student to become fully aware of his or her environment and to engage in projects, which encompass richer and more complex contexts.
1st year: space and private use: the individual space.
2nd year: the domestic space: housing and accommodation.
3rd year: collective living: living spaces – retail spaces, the workplace, services, etc.
Our creative development courses enhance our students' artistic approach of their school subjects – in a workshop format – and the multiplicity of tools at their disposal when planning. It also opens up broader horizons on the world and its great sociological evolutions. Each year brings added value to mastering and experimenting with the fundamental tools at hand when tackling the question of "Atmospheres".
1st year: color
2nd year: light
3rd year: sound
The 2nd cycle
Starting in year 4, the interior architect-object designer's program is based on cross-disciplinary courses and a progressive training method where project workshops are being tutored to let our students explore their own pathway in accordance with their interests, tastes, and career prospects.
Our teaching method interbreeds 3 teaching blocks from the 1st cycle (Interior Architecture / Object Design / Creative Research & Development).
Project workshops are thought through with a global and cross-disciplinary approach both in object design and interior architecture. Up until the diploma, project workshops are being tutored to small groups of students, by a pair of teachers, one being an interior architect, the other an object designer. This specific choice derives from the reality of a productive crossbreeding from both disciplines and from the wealth the user can derive from their common approach.
In order to improve our students' individual educational pathway, our School offers a wide variety of subjects: 18 elective courses spanning over 3 great territories:
New Interior Designers / High-end decoration
Contemporary art and design in the project
Style culture
International contemporary panorama
Bespoke design
Craftsmanship of excellence
Historical diagnosis
Scenography/ies
Brand visual communication and graphic design
Digital and interactive design
Semiotics
Experience retail
Scenography – museography
Scenography – stage design
Spaces for tomorrow
Public spaces, Contemporary architectural environments
Building Information Modelling
New daily spaces
New spaces of the life cycle
New manufacturing methods
Sociology of prospective uses
During the second cycle, our students are also asked to produce a research dissertation.
Continuing Education and Accreditation of prior experimental learning
The accreditation of prior experimental learning is a measure that enables any person, with no regard to age, level of studies or status, to validate his acquired knowledge and experiences to obtain a professional certificate.
The école Camondo offers an Accreditation of prior experimental learning. to obtain part of or the entire title "Architecte intérieur – designer" (recorded at the level 1 of the Répertoire National des Certifications Professionnelles).
Required terms: prove at least one year of activity (salaried, non-salaried or volunteering) in the fields of interior architecture and/or design under the responsibility of a project concept. The Accreditation of prior experimental learning is open to French or foreign candidates.
For the Accreditation of prior experimental learning and the Lifelong Learning, the school has the status « référençable » in Datadock, which gives it the possibility to be integrated to the reference catalogs of the financers of the professional learning and in this way, benefit from equal or public financing.
Application fees:
Examination of the admissibility of the file of the application: €300
Examination of the file of accreditation of prior learning: €900
Admissions
Become an interior architect-object designer: registration for the entrance examination
For admission to the 5-year Program which is divided into two parts (Part I in 3 years and Part II in 2 years), students are required to have passed the baccalauréat (all streams) or to have obtained an equivalent high school leaving qualification.
It is possible to join the Ecole Camondo 5-year program in the 1st, 2nd, 3rd or 4th year. The entrance examination is the same for entry into the 1st, 2nd and 3rd years. For entry into the 4th year, admission is by application and interview.
Registration for the entrance examination is subject to a €120 fee.
Registration for the entrance examination is open.
Registration can only be completed online on the school's website.
Tuition & Costs
For the 5-year course, the costs are:
Tuition fees are €9000 per year for the 1st cycle (years 1, 2, 3) and €12000 per year for the 2nd cycle (years 4 and 5), as well as
€220 administration fees, due only at the first registration to the curriculum.
Possibility of installment payments.
For the preparatory cycle, tuition fees amount to €8300 due to the registration of which €8000 refundable in case of failure to the baccalaureate and case of strength major and €300 fee file, non-refundable; Possibility of installment payments.
Last updated Nov 2019
About the School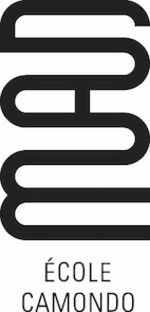 For over 70 years, the Ecole Camondo has been training and educating designers who shape and imagine interior and exterior environments; who explore the uses and functions that one expects from privat ... Read More
For over 70 years, the Ecole Camondo has been training and educating designers who shape and imagine interior and exterior environments; who explore the uses and functions that one expects from private and collective spaces. Our school stands out in the higher education landscape both at home and abroad, thanks to the high quality of its cross-curricular courses in interior architecture and object design.
Read less