Master of Information Technology (with specialisations) (12 subjects)
Home ›
Master ›
Master of Information Technology (with specialisations) (12 subjects)
Read more about this program on the institution's website
Program Description
Advance your technical career with the Master of Information Technology (with specialisations) from Charles Sturt University. Delivered by highly qualified academic staff who work in collaboration with global industry and academic leaders, this course integrates practical industry perspectives with emerging tools and technologies.
Choose from a range of specialisations in emerging areas, such as networking, cybersecurity, programming, cloud computing, business analysis and IT management.
This course is part of an articulated program of study. Articulated programs allow you to build on your study to achieve the right level of qualification for you.
Course highlights
Responding to the needs of IT professionals, Charles Sturt University's Master of Information Technology (with specialisations) (12 subjects) is offered either online, at our Port Macquarie campus or at the Charles Sturt University Study Centres in Sydney, Melbourne and Brisbane.
Build expertise in a specialist area:
Comprising four core subjects, four elective subjects, and four specialisation subjects, this master's course offers the opportunity to hone your skills across emerging fields such as business analysis, computer networking, network security, IT management, software design and development, and systems analysis.
Learn from anywhere – at your own pace:
Students looking for flexible study options can choose to study online delivery option that provides the flexibility to study at a time and location that best suits your busy schedule. All subjects can be completed without the need to attend on-campus lectures or residential schools, with each subject supported by a host of educational technologies, including online meetings, lecture recordings, lab simulations and online forum discussions. You can choose to fast-track completion by studying additional subjects. You can also choose to study fewer subjects or take temporary leave to fit in with your busy work and personal schedule.
Join our community:
Charles Sturt University is one of the leading providers of IT education in Australia, with the largest IT student community. Our staff work together in the pursuit of excellence in teaching, research and community engagement. Our teaching is backed by a research record focusing on applied research projects in emerging areas of cybersecurity, artificial intelligence, data mining, e-health, image processing, ICT security, applied mathematics and statistics that make a real difference to our communities.
Specialisations
Students can choose subjects from the specialisations that are listed below. All students may choose up to two specialisations. Alternatively, students may also opt to do a general degree by choosing subjects across a range of specialisations.
Business Analysis: Business Analysts propose technology solutions to business problems. This specialisation prepares students for a business analysis role through a blend of management and technology subjects. Topics covered include management theory and practice, systems analysis, risk management and data analysis and visualisation.
Cloud Computing: This specialisation provides broad coverage of cloud computing and virtualisation technologies. Learn the use of cloud computing in business areas using the Internet of Things (IoT) and Software Defined Networks (SDNs). Furthermore, cloud privacy and security aspects are also discussed in this specialisation.
Computer Networking: This specialisation provides students with a strong knowledge of computer networking fundamentals. Students then progress towards an understanding of more specialist topics such areas as virtualisation and cloud computing, network security, and emerging technologies.
Cyber Security: This specialisation gives you advanced skills and knowledge in the rapidly growing field of cybersecurity. It covers topics such as the dark web, digital forensics and security issues in cloud computing and the Internet of Things.
Data Science: This specialisation gives you in-depth knowledge and skills in the field of data science. The main focus is to provide real-life business solutions using data mining, data analytics and advanced approaches of data engineering. It also explores the application of visual datasets for business intelligence.
IT Management: Students who study this specialisation will gain an excellent knowledge of managing IT resources. Management topics that are covered relate to security, information management, and managing IT infrastructure.
Network Security: This specialisation provides broad coverage of computer and network security issues. Foundational areas of security such as the CIA triad, network defences, cryptography, and security policy are treated in-depth. Students also study more specialist areas such as digital forensics.
Mobile Programming: This specialisation provides students with the necessary programming skills required to develop mobile applications. Students in this specialisation learn Java, C# and Python programming languages that can be used in mobile programming. In particular, the subjects in this specialisation are focused on Android application development.
Software Design and Development: Students who study this specialisation will be introduced to the fundamentals of computer programming before deepening their skills through proficiency in the Java Programming Language. Advanced topics such as building web applications may also be taken.
Systems Analysis: Students in this specialisation will acquire the skills necessary to plan and develop software solutions to business problems.
Professional recognition
The Australian Computer Society (ACS) accredits courses in Information Technology to verify that they meet professional standards in terms of content, staff skills, teaching facility and quality assurance. The Master of Information Technology (with specialisations) is fully accredited at the Professional level by the ACS until 2022 provided at least one specialisation is completed.
Career opportunities
Information technology is constantly evolving – offering an exciting professional future. When you graduate from this course you'll be equipped with the essential skills to explore roles in a range of organisations, utilising your skills across networking, software designing, cloud computing and system analysis. You can devise technology solutions to business problems as a business analyst or, you could work as a network security specialist to protect the critical infrastructure of an organisation.
"I elected to study at CSU as I knew the university had a reputation for high-quality courses in IT."
Trevor Smith - Doctor of Infomation Technology
Subjects
For each 8 point subject, you are enrolled in, you should expect to spend 10 to 12 hours per week working on assignments and assigned readings, tutorial assistance, individual or group research/study, forum activity, workplace learning, and attending lectures, residential schools, or examinations.
If you are studying four subjects per session, this is equivalent to a full-time job. The workload for some subjects may vary as a result of approved course design.
Graduation requirements
As a Charles Sturt University student, throughout your course, you have a responsibility to continue to develop skills in English language, literacy and numeracy as appropriate to your discipline. This ongoing development will enable you to effectively participate in your course and graduate prepared to enter the workforce.
To graduate students must satisfactorily complete 96 points.
International students
Gain an internationally recognised qualification with Charles Sturt University at one of our vibrant regional campuses, or study online from the comfort of your own home - anywhere in the world!
Please note: if you choose to study online with Charles Sturt University, the course study mode will not meet necessary requirements for granting Australian student visas.
Entry requirements
For entry to the Master of Information Technology, applicants are required to have an undergraduate degree from a recognised Australian tertiary institution (or equivalent). Applicants without a tertiary qualification may be admitted to the Graduate Certificate or Graduate Diploma in Information Technology on the basis of professional attainment and/or work experience. Upon successful completion of the Graduate Certificate or Graduate Diploma, students will then be eligible for admission to the Master of Information Technology and receive credit for applicable subjects.
English language requirements
You can normally meet the English Language Proficiency (ELP) requirements for entry to most Charles Sturt University courses by doing one of the following:
Providing evidence of having completed a sufficient standard of study in English.
Obtaining Academic IELTS within the last 2 years, with a minimum overall score of 6 and no individual score below 5.5.
Obtaining a qualification deemed to be equivalent to Academic IELTS (and its minimum scores) by Charles Sturt.
Support
When it comes to postgraduate study, we understand that having the right kind of support is key to your success. You'll enjoy flexible learning that allows you to fit study into your life, at a time that suits you. Our team are only a phone call or email away and you can even use our online chat for any questions you may have. We can also help you connect with scholarships, grants, loans, and assistance that can make further study affordable. At Charles Sturt University, we're with you every step of the way.
Key points
Charles Sturt University is Australia's leading regional university. Charles Sturt campuses are small, friendly communities, based in vibrant regional Australian locations.
Charles Sturt University is #1 for graduate employment, More Charles Sturt grads get jobs faster than grads from any other university in Australia. (Good Universities Guide 2020/21).
Charles Sturt's approach to teaching and learning combined with hands-on experience ensures graduates have the best opportunities to kickstart careers in their chosen profession.
Last updated Jan 2021
About the School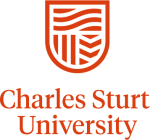 Join the university with the highest graduate employment rate in Australia* – more Charles Sturt University grads get jobs faster than grads from any other uni. Employers know Charles Sturt grads are ... Read More
Join the university with the highest graduate employment rate in Australia* – more Charles Sturt University grads get jobs faster than grads from any other uni. Employers know Charles Sturt grads are skilled, confident and ready to get to work.
Read less