Read more about this program on the school's website
Program Description
Modalities: Face-to-face or Online (Live)
Next

week

start : June 29 or October 14, 2020 | Duration : 360 hours ( 6-7 months )
Next start

Weekend

:

October 16, 2020 | Duration : 360 hours ( 12 months )

Registration period open
This master's degree in graphic design is aimed at anyone interested in the world of design, graphic production and advertising creativity. No prior knowledge or qualification is necessary to complete the Master of Graphic Design.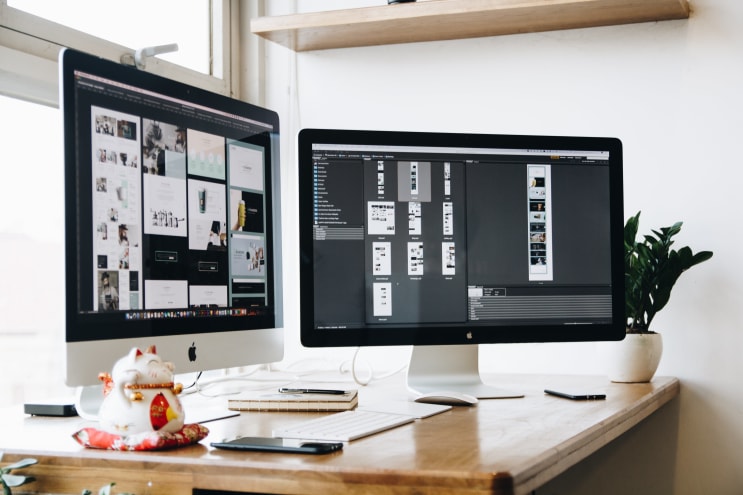 Content of the Master of Graphic Design
Our Master's degree par excellence and our strength for more than 25 years as a School of Graphic Design in Madrid and Seville. This Master has earned us the recognition we have today and is one of our main bastions.
In the Master of Graphic Design the student will learn corporate identity, advertising design, digital image processing or photo retouching, editorial design and the most important theoretical and practical foundations in the conception and development of any creative or advertising process. On the one hand, during the Graphic Design module (Adobe Design Tools) , the handling of the tools that allow us to make designs to communicate what we want is deepened: Adobe Illustrator, Adobe Photoshop and Adobe InDesign. Thanks to these tools from the Adobe suite, the student will acquire the professional knowledge to know how to create, edit and retouch images –digital image processing– thanks to Adobe Photoshop, exploit all the possibilities of Adobe Illustrator to develop any advertising design, brand or illustration and make perfect editorial designs with Adobe InDesign.
In a second phase, during the Graphic Production and Creativity module, it is intended that the student learn the necessary skills to program, project, coordinate, select and organize a series of factors and elements with a view to carrying out projects or objects intended for the visual communication, graphic production and advertising, structured in three parts:
Graphic Production: in this part of the master's degree, students will obtain the necessary knowledge to carry out graphic production processes, complying with the techniques for the different printing and visualization systems: definition of "graphic project" and work planning, visual language ( applied examples in design), elements of design (conceptual, visual, relational and practical elements), characteristic compositions in design, color (the nature of color, psychology of color, applied examples in design), RGB and CMYK, image digital (size and resolution), types of formats (PDF, PDF.X, TIFF, EPS, GIF, PNG, PEG), types of printing, finishes and examples, design for large format (finishes and examples) ...
Creativity applied to Design: during this part of the master's degree, students will learn the most important techniques for generating new ideas and their application in the field of graphic design and advertising: visual communication (transmitting through an image), creativity concepts and creative attitude, the creative process in the graphic design environment, creative processes (brainstorming, moodboards, etc.), corporate identity (process of creating a brand), typefaces (classification and type combinations), typography applied to design, strategies brand, identity manual, applications, corporate stationery, idea search methods (pinterest, Domestika, behance, etc), basic packaging theory, basic layout theory, types of papers, finishes, weights, special inks, die-cuts, etc. (examples).

Final project based on real projects in the graphic industry.
Professional outings
Graphic designer

Art director in magazines, production companies and advertising agencies

Editorial layout designer

Creative advertising

Packaging expert

Specialist in digital image treatment and retouching

Expert in advertising design

Copywriter

Expert in branding and body identity
Modalities
In person or online : You can receive the master's degree in graphic design in Madrid or Seville in person or do the master's degree in graphic design online . The online modality is always taught live (on live), although a repository of these recorded classes is maintained at the request of the students. Students also have a powerful and intuitive virtual campus developed by Google to participate in classes and in their own training on a day-to-day basis.
No. of Students
The largest classroom in CEI has a capacity for 15 students and the smallest for 8, with groups of approximately 10 people being normal. The minimum number of students for the group opening is 4 students.
Price
€ 3,250. Get 40% DISCOUNT on the total price of your studies if you register to study in summer 2020, by entering the code "yomequedoencasa". Or a 25% DISCOUNT on the price shown using the code "future design" during the registration process to start in October (limited time offer).
Financing
Up to 10 installments. Consult the Secretariat.
University Master's Diploma available for these studies
You just have to choose this option during the registration process and pay an additional amount of € 500 to cover the university fees of the Madrid Distance University (UDIMA).
Last updated Aug 2020
About the School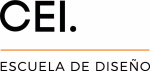 CEI - Centro de Estudios de Innovación - es una Escuela de Diseño Digital del siglo XXI, fundada en el siglo XX (año 1991). Somos un centro de formación oficial de Adobe, Apple, IBM, Maxon y Google Pa ... Read More
CEI - Centro de Estudios de Innovación - es una Escuela de Diseño Digital del siglo XXI, fundada en el siglo XX (año 1991). Somos un centro de formación oficial de Adobe, Apple, IBM, Maxon y Google Partner, especializado en el sector del diseño y marketing digital, con sedes en Madrid, Sevilla y próximamente también en Lisboa. Nuestros cursos, masters y títulos superiores se desarrollan en cuatro áreas: Diseño gráfico, Desarrollo web, Marketing Digital y Edición y Postproducción de Vídeo Digital (VFX) y Motion Graphics.
Read less