Program Description
Join the next generation of global leaders and agents of change.
This 2-year professional degree will prepare you for skilled, effective leadership and careers in government, non-governmental and civil society organizations, and the private sector.
The Master of Global Affairs integrates rigorous coursework, close engagement with policymakers, multi-disciplinary faculty and students from around the world, and extended fieldwork through the Integration Lab (i-Lab) and partners — in Africa, Asia, Europe, Latin America, the Middle East, and Washington, DC — working to address global challenges.
International Peace Studies
Building peace and justice at every level — from grassroots to global
The peace studies concentration in the Master of Global Affairs is for students committed to building sustainable peace and justice through careers in policy analysis and political change, leadership in public, private, and nonprofit sectors, and conflict analysis and transformation. You'll join a global network of more than 500 master's graduates addressing the causes of violent conflict and sustainable peacebuilding, human rights and human development, environmental sustainability, and related issues.
This concentration builds on the program offered for 30 years by the Kroc Institute for International Peace Studies.
About peace studies
Peace studies is an interdisciplinary field that examines the causes of violent conflict — including war, terrorism, genocide, and violations of human rights — and develops strategies to build peaceful and just societies, systems, policies, institutions, and relationships.
Strategic peacebuilding focuses on the structural roots of violence and on inclusive, sustainable efforts to transform conflict at all levels of society.
In the classroom and in the field
Students in International Peace Studies engage in extended fieldwork (July to December of the second year) with an organization at field sites around the world, including Colombia, El Salvador, Myanmar, Uganda, the Philippines, Washington, DC, and more.
Students then return to Notre Dame for additional elective courses and to develop their capstone project, pursuing an individualized course of study that best fits their personal interests and career goals.
Career opportunities
Policy advising in government or NGOs
Research and analysis in human/economic development, dispute resolution, environmental protection, international law/justice
Political organizing/advocacy
Human rights implementation
Religious, faith-based and interfaith work
Education at all levels
Socially conscious business and entrepreneurship
Mediation/facilitation – grassroots to international
Restorative justice
Program development and training in conflict transformation
Sustainable Development
Prepare to tackle global challenges
This concentration within the Master of Global Affairs (MGA) is for students who seek careers as international development practitioners or policymakers. You'll receive rigorous training in quantitative and qualitative methods of analysis; explore systems thinking and human-centered design; engage in hands-on project-based work through the Integration Lab (i-Lab); and develop the skills to design, manage, and evaluate development programs and policies.
Sustainable Development is a vision for human dignity, economic well-being, social justice, and the preservation of nature on the global level.
In 2015, all 193 United Nations member countries signed on to the Sustainable Development Goals, which articulate a vision of globalization along with concrete economic, social, and environmental goals. Students who choose the Sustainable Development concentration will prepare for careers at the forefront of the global effort to "to end poverty, fight inequality and injustice, and tackle climate change by 2030."
The Sustainable Development concentration builds on the programs and expertise of the Kellogg Institute for International Studies.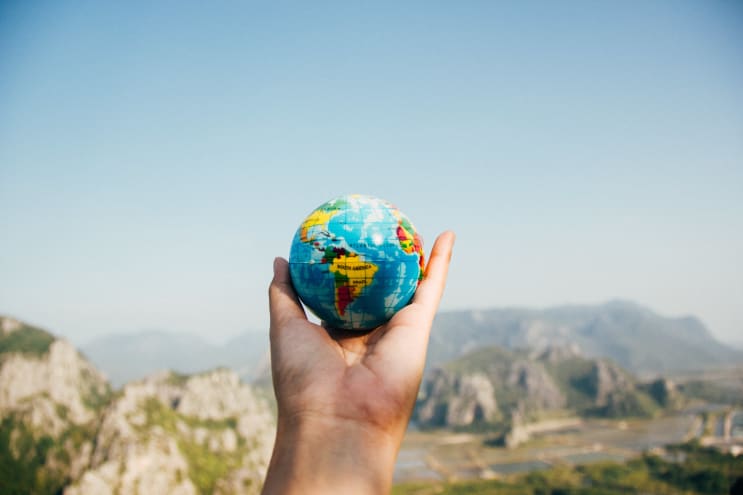 Global Affairs + Specialization
The best of both worlds — broad, multidisciplinary training and focus on your area of interest
This concentration within the Master of Global Affairs will immerse you in the broad, multidisciplinary field of global affairs; provide training in quantitative methods and analytical reasoning; and sharpen and expand the professional skills you need to engage with policymakers, practitioners, and the private sector. Plus, you'll focus on an area of particular interest — including global health, human rights, international law, migration/refugees, democratic politics, global religion, or another critical issue or global challenge.
Career opportunities
Policy analysis
Policy advocacy
International development
Human rights work
Economic development
Management of NGOs
Management of businesses
Management of humanitarian agencies
Diplomacy
Journalism
Research and Education
Leadership in internationally oriented workplaces
In the classroom and in the field
Coursework in global politics and economics, policy analysis, leadership, and methods — along with extensive hands-on practice through the Integration Lab (i-Lab) — will equip you to work collaboratively with practitioners and policymakers, communities, and the private and public sectors to identify solutions global challenges.
Students in global affairs take classes throughout the Keough School and have access to classes in other schools and departments across the University. You'll work with an academic advisor to choose classes and construct an integrated course of study.
A global curriculum for the 21st century
Foundational seminars address themes central to the mission of the Keough School—including integral human development, ethical reasoning, and commitment to the common good.
Core classes in global affairs provide broad knowledge and engagement in critical world issues while engaging you deeply in the language, culture, and religion of at least one global region.
Skills and methods classes focus on practical skills needed for success in the global workforce, including:
Analytical skills
Organizational leadership
Mediation and negotiation
Project management
Policy formulation and implementation
Advocacy and coalition-building
Conflict analysis and transformation
Monitoring and evaluation
Strategic peacebuilding and reflective practice
Persuasive writing and effective communications
Integration Lab (i-Lab)
The Integration Lab is a series of theory-to-practice engagements over the full two-year arc of the program. The i-Lab will bring you into a close partnership with organizations and agencies, practitioners, and policymakers in Africa, Asia, Latin America, the Middle East, Europe, Washington, D.C., and other settings to develop integrated solutions to global challenges.
Policy Seminar
In the classroom, you'll engage with a range of government officials, leaders of nongovernmental organizations, business, and religious leaders, advocates and activists from civil society and social movements, journalists, and scholars with expertise in global issues.
Last updated Sep 2020
About the School

The Donald R. Keough School of Global Affairs is the first new school at Notre Dame in nearly a century. In keeping with Notre Dame's mission to place scholarship in service to the common good, the Ke ... Read More
The Donald R. Keough School of Global Affairs is the first new school at Notre Dame in nearly a century. In keeping with Notre Dame's mission to place scholarship in service to the common good, the Keough School advances integral human development through research, policy and practice; transformative educational programs, and partnerships for global engagement.
Read less