Master of Fine Arts in Photography and Related Media
Home ›
Master ›
Master of Fine Arts in Photography and Related Media
Read more about this program on the school's website
Program Description

Overview
The masters in photography and related media emphasizes a broad interpretation of photography as a conceptual art form, with the intention of inspiring and nurturing the individuality of each student as a creative, productive artist. This photography masters degree program encourages graduate study in photography and related media as a means to personal, aesthetic, intellectual, and career development.
The curriculum provides a focus of study that is continually sensitive to the needs of each student, building upon the strengths each individual brings to the program. Successful completion of the program enables students to seek careers in fields including education, museum or gallery work, or as self-employed visual artists.
Program goals
The program provides students with the opportunity to use the still and moving image as a means to:
develop as a practicing artist.
pursue a professional career and earn a livelihood.
enrich their personal lives and society as a whole.
create a community of creativity, scholarship, and purpose.
Plan of study
Distribution of work within these guidelines is subject to modification based upon the candidate's background, abilities, and interests. Modifications in this prescribed program thereafter must be approved and recorded.
Electives
Elective courses are available in areas such as, but not limited to, video, printmaking, painting, sculpture, communication design, crafts, bookmaking, graphic design, new media, computer graphics, art history, and archival preservation and conservation. A complete list of graduate electives is available through the student's adviser. There are also graduate electives offered throughout the university. Students also have opportunities to enhance their studies through independent studies and internships.
Thesis
Matriculation from the MFA program is obtained when the student has completed and mounted their graduate thesis exhibition, successfully passed their thesis defense, and submitted their thesis publication. The thesis must be an original body of work appropriate to the major commitment of the degree. The thesis publication is documentation of the thesis project, which must be submitted in digital form. It must contain an extended artist statement and a presentation of the majority of thesis artwork. The thesis defense is a public presentation made by the student, in explanation of the thesis project, creative research, and exhibition.
Accreditation
The MFA program in photography and related media is accredited by the National Association of Schools of Art and Design (NASAD).
Curriculum
Photography and related media, MFA degree, typical course sequence
First Year
PHGR-701 Histories and Aesthetics of Photography I
PHGR-702 Histories and Aesthetics of Photography II
PHGR-703 Studio Core I
PHGR-704 Studio Core II
PHGR-716 Integrated Practices I
PHGR-717
Integrated Practices II
CAD Studio Elective*
Free Electives
Second Year
PHGR-721 Research Core I
PHGR-723 Research Core II
PHGR-724 Professional Development for the Emerging Artist
PHGR-890 Thesis
Free Electives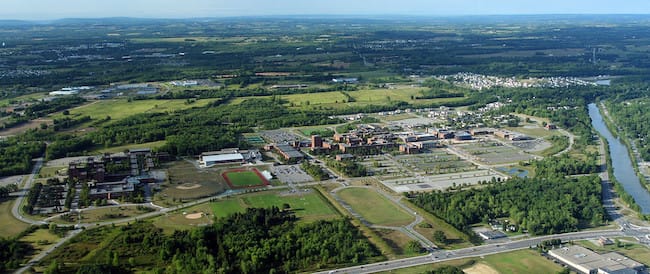 Admission Requirements
To be considered for admission to the MFA program in photography and related media, candidates must fulfill the following requirements:
Complete a graduate application.
Hold a baccalaureate degree (or equivalent) from an accredited university or college.
Submit a portfolio containing a focused body of artwork that demonstrates visual sophistication, aesthetic awareness, craft, as well as a commitment to purpose and idea. (Refer to Graduate Portfolio Requirements for more information.)
Submit official transcripts (in English) of all previously completed undergraduate and graduate course work.
Submit a personal statement of educational objectives that outlines the selection of RIT for the MFA degree and the candidate's professional goals they wish to achieve.
Submit an artist statement explaining the intention behind the portfolio submitted.
Submit a current resume or curriculum vitae.
Submit three letters of recommendation from academic or professional sources.
International applicants whose native language is not English must submit scores from the TOEFL, IELTS, or PTE. A minimum TOEFL score of 88 (internet-based) is required. A minimum IELTS score of 6.5 is required. The English language test score requirement is waived for native speakers of English or for those submitting transcripts from degrees earned at American institutions.
Optional participation in an interview.
Applicants who are capable of graduate level academic work, as well as artistic visual expression, and who demonstrate an interest in the exploration of new artistic ideas and experiences will be recommended.
Portfolio
The portfolio, along with written records of achievements and recommendations, serves to inform the faculty of the applicant's readiness for advanced graduate study. It provides understanding into the applicant's performance to date, ability to create advanced, self-directed work and his/her aesthetic development and maturity.
Last updated Oct 2019
About the School
With more than 80 graduate programs in high-paying, in-demand fields and scholarships, assistantships and fellowships available, we invite you to take a closer look at RIT. Don't be fooled by the word ... Read More
With more than 80 graduate programs in high-paying, in-demand fields and scholarships, assistantships and fellowships available, we invite you to take a closer look at RIT. Don't be fooled by the word "technology" in our name. At RIT, you will discover a university of artists and designers on the one hand, and scientists, engineers, and business leaders on the other – a collision of the right brain and the left brain.
Read less