Program Description
About
This intensive yet flexible 60-credit program offers advanced art students the opportunity to further their creative development and pursue a graduate degree in a two- or three-year plan of study. Within the M.F.A. in Fine Arts and Design degree program, students select a concentration in painting, printmaking, sculpture, ceramics, photography or computer graphics and are mentored by student-selected faculty teams.
In addition to taking courses in art history and aesthetics, students work closely with faculty to prepare a thesis project in their area of concentration. Through "Seminars in Contemporary Issues," current exhibitions, artists' writings, theory and criticism, students and faculty make full use of the University's unique position near the vast resources of New York City's museums, galleries, and alternative spaces.
The beautiful LIU Post Campus, with its 307 acres of lush lawns, gardens, and historic mansions, is an inspirational setting for creative endeavors. The professionally equipped studios and facilities are first-rate and include the Hillwood Art Museum, the Hutchins Gallery, the Student Art League Gallery, the Ceramics Center and the Sculpture Building. The program provides abundant opportunities for networking with potential employers in the city-wide art scene.
Career Opportunities
A Master of Fine Arts in Fine Arts and Design can lead to a rewarding career as an art conservator, art educator, art teacher, background artist for TV and film, book jacket designer, ceramist, children's book illustrator, cinematographer, commercial photographer, designer, faux finish specialist, film animator, fine artist, gallery assistant, gallery director, graphic designer, greeting card designer, magazine art director, magazine photographer, master printer, picture framer, police/court artist, photojournalist, photo researcher, photo retoucher, photo stylist, photographer, retail store art director, sculptor, sign painter, silkscreen artist, technical illustrator, typographer, wall covering designer, window display designer, or web site designer.
Admission Requirements
Applicants to the Master of Fine Arts must meet the following requirements for admission.
Application for Admission.
Application fee: non-refundable.
Official copies of your undergraduate and/or graduate transcripts from any college(s) or universities you have attended.
Bachelor's degree from an accredited school with at least a 3.0 cumulative grade point average. The candidate must have completed an undergraduate major in Art or must have a minimum of 57 credits plus 12 credits in Art History. All M.F.A. applicants specializing in photography must have a working knowledge of digital imaging upon entering the program. Students who do not meet these requirements are welcome to discuss their options for admission with the graduate advisor.
A portfolio, evaluated by the Art Department faculty, is required for admission. The portfolio must be submitted to the Art Department Graduate Studies Office prior to the March 15 deadline and should contain 15 to 20 samples of your most recent work and a numbered inventory list. Samples can be either original works, slides (enclosed in a slide page), CD or DVD. Photography applicants are encouraged to submit a portfolio of 20 original prints. The deadline for the portfolio submission is March 15 for the following fall admission. After the portfolio has been submitted for review, students can apply for Graduate and Academic Assistantships. Please see below.
Personal artist statement that addresses the reason you are interested in pursuing graduate work in this area of study.
Two professional and/or academic letters of recommendation that address the applicant's potential in the profession and ability to complete a graduate program.
Transfer Credits: If pertinent to the applicant's plan of study, a maximum of 12 graduate credits with a grade of B or better may be transferred from another university's graduate program (15 credits from within LIU). The transfer will take place after the completion of 15 credits within this program but the request must be made at the time of the original application to the degree program and must be approved by the Graduate Advisor.
Students for whom English is a second language must submit official score results of the Test of English as a Foreign Language (TOEFL). The required minimum acceptable TOEFL score is: 79 Internet-based (213 computer-based or 550 paper-based) or minimum IELTS score: 6.5.
Last updated Aug 2019
About the School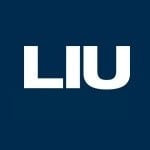 Long Island University's mission is to provide excellence and access in private higher education to people from all backgrounds who seek to expand their knowledge and prepare themselves for meaningful ... Read More
Long Island University's mission is to provide excellence and access in private higher education to people from all backgrounds who seek to expand their knowledge and prepare themselves for meaningful, educated lives and for service to their communities and the world.
Read less