Master of Entrepreneurship, Innovation and Management
Home ›
Master ›
Master of Entrepreneurship, Innovation and Management
Read more about this program on the school's website
Program Description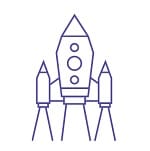 A Harbour.Space is a unique blend of academics program, a start-up accelerator, venture builder, and real-world experience designed to prepare students to become the next generation of successful high tech entrepreneurs.

The Master of High Tech Entrepreneurship methodology combines the fundamentals of technology entrepreneurship, pioneered in Silicon Valley, with the processes developed by leading technology entrepreneurs and accelerators, such as Y Combinator and company builders such as Rocket Internet to quickly start and accelerate technology companies. To gain practical experience alongside the theory, students form teams and work on real-world startup companies within those teams. Students should be prepared to work in a highly competitive environment that will challenge their skills and perseverance every day. Teams will be matched with mentors, and the best teams will be selected to pitch their ideas to investors.
PROGRAMME STRUCTURE
This intensive programme is designed for graduate students interested in starting and sustaining a technology business. The programme combines real-world experiences with courses on the fundamentals of finance, people management and creative thinking within entrepreneurial environments.
CORE COURSES
From Zero to Hero

Startup Team Project Management

Digital Marketing Concepts 1.0

The opportunity called FinTech/InsurTech

Corporate Communications, PR & Storytelling

Limitless Human Becoming

Startup Funding for Entrepreneurs

Data-Driven & Email Marketing

Building perfect-SEO digital platforms

Digital Analytics using the Google Marketing Platform

Digital Marketing Masterclass

The Opportunity Called FinTech / InsurTech 2.0

Building Scalable Organization

Startup Storytelling, Public speaking skills & negotiation masterclass

Demo Day Bootcamp

Capstone Project
PROGRAMME LEADERSHIP
Kamran Elahian
Chairman of BIT-AMENA Center at UC Berkeley Haas School of Business/ Global Innovation Advisor at 500 Startups
As an Innovation Catalyst, Kamran advises various governments on the needed transition from fossil based economies to sustainable innovation economies.
He also serves as Chairman of the BIT-AMENA Center for Building Innovation Economies at the Haas School of Business, UC Berkeley; a Global Innovation Economy Advisor to 500 Startups; a Founding Mentor of Unreasonable Institute and a Founding Board Advisor to Harbour.Space University.
As a global high-tech Entrepreneur, he co-founded ten companies, three of them failed (e.g. Momenta), six of them produced a total market cap of over $8B (e.g. Cirrus Logic). As a VC, Kamran co-founded Global Catalyst Partners with investments in the U.S., Japan, China, India, Israel and Singapore.
Don Ritzen
Co-Founder & Chief Commercial Officer, Rockstart

Passionate and result oriented entrepreneurial leader with nearly 10 years of experience. He has built a track record in Digital Product Development, Launch of New Businesses & business models, General Management, Lean Startup and Global Strategy with a focus on the intersection of technology, people and venturing.
Together with a great team Don have co-founded a company called Rockstart where they created, launched and managed International programs for entrepreneurs in the domains of Web&Mobile, Smart Energy, Digital Health and Artificial Intelligence, both in Netherlands and LATAM. He screened 5000+ startups pitches and together with an IC selected the best 150 startups to enter one of our programs. Don also started Rockstart's corporate practice where he launched custom made programs and competitions for companies like Philips, Sony and Shell.
Check out our High-Tech Entrepreneurship program for more information.
Last updated Apr 2020
About the School

Harbour.Space is an innovative private university that combines technology and design, taught by industry leaders from around the world. The university is located in Barcelona, Spain and Bangkok, Thai ... Read More
Harbour.Space is an innovative private university that combines technology and design, taught by industry leaders from around the world. The university is located in Barcelona, Spain and Bangkok, Thailand.
Read less