Master of Entrepreneurship, Innovation and Management
Home ›
Master ›
Master of Entrepreneurship, Innovation and Management
Program Description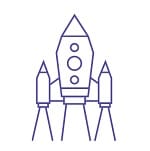 ABOUT THE PROGRAMME
A Harbour.Space is a unique blend of academics program, a start-up accelerator, venture builder, and real-world experience designed to prepare students to become the next generation of successful high tech entrepreneurs.
The Master of Entrepreneurship, Innovation and Management program methodology combines the fundamentals of technology entrepreneurship, pioneered in Silicon Valley, with the processes developed by leading technology entrepreneurs and accelerators, such as Y Combinator and company builders such as Rocket Internet to quickly start and accelerate technology companies. To gain practical experience alongside the theory, students form teams and work on real-world startup companies within those teams. Students should be prepared to work in a highly competitive environment that will challenge their skills and perseverance every day. Teams will be matched with mentors, and the best teams will be selected to pitch their ideas to investors.
PROGRAMME STRUCTURE
This intensive programme is designed for graduate students interested in starting and sustaining a technology business. The programme combines real-world experiences with courses on the fundamentals of finance, people management and creative thinking within entrepreneurial environments.
CORE COURSES


From Zero to Hero

Startup Team Project Management

Digital Marketing Concepts 1.0

The opportunity called FinTech/InsurTech

Corporate Communications, PR & Storytelling

Limitless Human Becoming

Startup Funding for Entrepreneurs

Data-Driven & Email Marketing

Building perfect-SEO digital platforms

Digital Analytics using the Google Marketing Platform

Digital Marketing Masterclass

The Opportunity Called FinTech / InsurTech 2.0

Building Scalable Organization

Startup Storytelling, Public speaking skills & negotiation masterclass

Demo Day Bootcamp

Capstone Project
PROGRAMME LEADERSHIP

Kamran Elahian
Chairman of BIT-AMENA Center at UC Berkeley Haas School of Business/ Global Innovation Advisor at 500 Startups
Kamran Elahian, a serial entrepreneur, venture capitalist, philanthropist, and a "Global Instigator for Good" will take you on a journey as he shares his successes and failures, "celebrating the art of failure" and studying in-depth the critical elements of iTechpreneurship™, investment in high-tech, and the effects of positive change that shape society's future.
Experienced and reputable entrepreneur Kamran Elahian is currently chair and co-founder of Global Catalyst Partners (GCP), an international technology-oriented venture capital firm. He is co-chair of UNGAID, The Global Alliance for Information and Communication Technologies and Development (GAID) - a United Nations global forum that comprehensively addresses cross-cutting issues related to ICT in development.
He founded Schools- Online in 1996 (now part of humanitarian charity Relief International) a charity that works to bring the Internet to underprivileged schools in over 36 countries. In almost 3 decades as a high-tech entrepreneur, Kamran has co-founded 10 companies: CAE Systems (acquired by Tektronix for $75M) Cirrus Logic (IPO at $150M) Momenta, NeoMagic (IPO at $300M) PlanetWeb (acquired by MTI in 2009) Centillium Communications (IPO at $700M) Actelis Networks (a broadband communications systems company) Informative, Entopia, Greenfield Networks (acquired by Cisco Systems in 2006).
Kamran is also a board member of Actelis Networks, Beceem Communications, iKoa and SoundHound. Kamran has an educational background in science, having first achieved his BSc Computer Science and Mathematics and then an MSc in Computer Graphics from the University of Utah. In 2013, Kamran was a mentor for Unreasonable at Sea, a tech accelerator for social entrepreneurs founded by Unreasonable Group, Semester at Sea, and Stanford's Hasso Plattner Institute of Design.
Last updated Aug 2019
About the School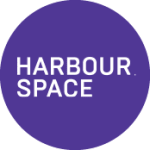 Harbour.Space is an innovative private university that combines technology and design, taught by industry leaders from around the world. The university is located in Barcelona, Spain.
Harbour.Space is an innovative private university that combines technology and design, taught by industry leaders from around the world. The university is located in Barcelona, Spain.
Read less