Master of Engineering in Engineering with Business
Home ›
Master ›
Master of Engineering in Engineering with Business
Program Description
Graduate Taught (level 9 nfq, credits 120)
The ME in Engineering with Business offers a unique opportunity for engineering students to complement their technical expertise with a deep understanding of the business and management aspects of engineering practice such as operations, human resources, marketing and strategy. As a result, graduates will develop a distinctively cross-disciplinary perspective, which is essential to a successful career in business. If you have a mechanical, civil, electrical or electronics background and you plan to practise engineering in a business context, then the ME (Engineering with Business) is an excellent choice for you.
This programme is delivered in conjunction with the UCD Michael Smurfit Graduate Business School, Ireland's leading business school.
This programme was voted GradIreland Engineering Postgraduate Course of the Year 2015 and is the only business-oriented master's programme accredited by Engineers Ireland for Chartered Engineering Status.
On this programme, you will be able to build on your core technical skills, while also gaining a unique set of competencies in business and technology management. As a result, you will develop a cross-disciplinary perspective which is essential to a successful career in business.
Curricular information is subject to change.
Who should apply?
Full-Time option suitable for:
Domestic (EEA) applicants: Yes
International (Non-EEA) applicants currently residing outside of the EEA Region. Yes
Vision and Values Statement
The objective of the ME (Engineering with Business) is to produce graduates who have full competence in their chosen engineering discipline, are also educated in a range of business and management subjects, and have direct experience of researching and practising as an engineer in a business environment. This programme thus caters for the career needs of the graduate and at the same time benefits the wider community by producing engineering graduates with business acumen and the potential to create wealth in the economy. Graduates will have the skills and knowledge to make a positive contribution to society, through the application of technical and business knowledge to solve problems and improve the quality of life of communities and consumers. They will have the potential to fill key management roles in industrial and commercial enterprises, both in the state and private sectors.
Learning Environment
The programme is delivered with an open, self-directed, team-based learning ethos. Students are challenged to take the knowledge gained in the classroom and apply it in business placements and through industry-based research projects.
Teaching Approach
The programme caters for a wide range of learning styles by utilising lectures, seminars, tutorials and practical exercises. There is a particular focus on group work with students from both technical and business backgrounds, and communication of learning to a variety of audiences.
Programme Outcomes
Students will be able to:
Demonstrate mastery of a specialized body of knowledge, skills, technologies and advanced digital tools within their chosen engineering discipline
Describe the basic principles of management and business organization, and to explain their application in a technical environment
Display understanding of the social, ethical and legal considerations relating to engineering practice in society
Apply their knowledge and understanding of engineering and business in industrial and public service contexts. This will involve the integration of technical and business knowledge and skills in the design, implementation and management of complex socio-technical systems.
Demonstrate decision-making skills and judgement both in the analysis of problems and in the implementation of solutions, with a view to solving technical, financial, social, sustainability, health and environmental challenges on a global level.
Acquire capability in analysis, problem-solving, inductive and deductive reasoning in both quantitative and qualitative contexts.
Communicate articulately and persuasively, to a range of audiences both specialist and non-specialist, with a view to disseminating knowledge and facilitating debate and effective decision -making in organizations and in society.
Demonstrate the ability to work effectively in teams and to display the potential to take on management responsibilities within their technical disciplines.
Display the ability to self-evaluate, and to manage their life-long learning and professional development, through both team-based and self-directed learning.
Career & Graduate Study Opportunity
The ME in Engineering with Business is designed to produce fully qualified engineers who have a particular interest in and understanding of the business context within which engineers usually operate. It was conceived to address the perceived lack of 'industry-ready' engineers coming out of third-level education. Career opportunities are very broad as the ME degree positions the student not as a narrow technical specialist but as a 'T-shaped' individual, combining specialist skills with a broad understanding of the business environment. In addition to careers within their technical specialisations, graduates can consider careers in commercial roles, management consulting, the financial sector or IT.
Previous employers of alumni include: Accenture, Abbvie, Boston Scientific, Deloitte, Intel, Jaguar UK, MSD Carlow, PJ Walls, PM Group, RPS Consulting, and SAP.
What modules can I take?
Stage 1 - Core
Entrepreneurship in Action, BMGT30090
Management & Org Behav (ME), BMGT44310
Introduction to Manufacturing Simulation and Robotics, MEEN41070
Eng. Decision Support Systems, MEEN41090
Operations Management, MEEN41100
Stage 1 - Option
Professional Engineering (Finance), MEEN30140
Stage 2 - Core
Professional Engineering (Management), MEEN40430
Professional Work Placement, MEEN40930
ME Eng. with Business Thesis, MEEN41080
Business Information Systems Management ME/MEngSc, MIS40920
Marketing Management ME (Business), MKT40970
Fees, Funding and Scholarships
ME Engineering with Business (T166) Full-Time
EU: Year 1 - € 8085
EU: Year 2 - € 8085*
non-EU: Year 1 - € 25600
non-EU: Year 2 - € 25600*
*Second Year Fee applies to Students in 2nd Year in 2020 and who were a 1st Year Student on the programme in 2019/20.
***Fees are subject to change.
Please note that UCD offers a number of graduate scholarships for full-time, self-funding international students, holding an offer of a place on a UCD graduate degree programme.
Student Internships
A six-month work placement where student's technical and business knowledge can be applied and developed in a dynamic real-world setting. These placements are designed to expose students to all aspects of a technology business while allowing them to develop their personal and personal and professional skills. The placement is followed by a four-month Master's research project, including research methods training. There is the potential for the project to be a follow-on to the work placement, allowing an ongoing in-depth study of the industry and the organisation.
Professional Accreditation
The ME Engineering with Business is the only business-oriented master's programme accredited by Engineers Ireland for Chartered Engineering status.
Entry Requirements
An honours undergraduate degree (NFQ level 8) with first-class honours or international equivalence in a Mechanical, Civil, Electrical or Electronic Engineering programme is required.
Applicants whose first language is not English must also demonstrate English language proficiency of IELTS 7.0 (no band less than 6.5 in each element), or equivalent.
These are the minimum entry requirements – additional criteria may be requested for some programmes.
Testimonial
Graduate Profile - Rachel Ward, GSK
I discovered my love for both engineering and business during my undergraduate mechanical engineering degree here in UCD, as I was encouraged to take business classes to complement my engineering knowledge.
This masters programme is quite unique and allowed me the opportunity to interview for roles both in Ireland and overseas, eventually allowing me to secure a job in a pharmaceutical company in the UK which I could never have imagined before beginning this programme. This master has provided me with the tools to confidently pursue my goals.
UCD has offered me everything I could have hoped for in terms of a memorable college experience; from industry exposure and challenging classes to pushing me to think as both an engineer and a businesswoman. I encourage anyone interested in broadening their knowledge and getting noticed on an international stage to strongly consider this programme.
Last updated Dec 2019
About the School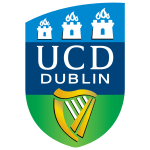 Welcome to the College of Engineering and Architecture. The College, with over 320 staff and almost 2,200 students (including 626 international students), is the largest and most comprehensive in Irel ... Read More
Welcome to the College of Engineering and Architecture. The College, with over 320 staff and almost 2,200 students (including 626 international students), is the largest and most comprehensive in Ireland. There are six Schools in the College, covering the Engineering disciplines of Chemical, Civil, Electrical, Electronic, Biosystems, Food, Mechanical and Materials Engineering, together with Architecture, Landscape Architecture, Planning and Environmental Policy. Through the Schools, we offer a wide range of undergraduate and taught masters programmes and are committed to the on-going development of both discipline-specific and interdisciplinary teaching and research.
Read less