Master of Engineering in Electrical and Computer Engineering
Home ›
Master ›
Master of Engineering in Electrical and Computer Engineering
Program Description
ECE's Master of Engineering (M.Eng.) program is designed for students who want to pursue their electrical and computer engineering education beyond the undergraduate level but are looking for an alternative to a thesis-based research program. The M.Eng. is now considered a minimum qualification for graduation in Europe, and the content provided here exceeds those expectations.
The Master of Engineering program requires students to complete 30 credits of coursework with the option of completing a supervised project. Students are free to choose among a number of graduate and senior undergraduate courses to complete the program.
Possible areas of concentration include:
Communications
Computer Systems
Energy Production
Energy Utilization
Micro/Nano Electronic Systems
Signal Processing
Software Engineering
Applicants who are considering taking a Ph.D. in the future should apply for admission to the M.A.Sc. program rather than the M.Eng. program.
Quick Facts
Degree: Master of Engineering
Subject: Engineering
Mode of delivery: On campus
Specialization: Electrical and Computer Engineering
Program Components: Coursework only
Faculty: Faculty of Applied Science
Choose between coursework or a mix of courses and an engineering project
After completing one term, an M.Eng. candidate can choose to conduct an engineering project and write a report in the candidate's area of specialization, in lieu of 6 credits of conventional coursework. Students will receive guidance from their project supervisor in developing the research topic. The report may be based on work performed outside the university in conjunction with an Engineering Co-op placement or a volunteer position. In this case, someone outside the university may have involvement with the project supervision, but the final mark will be decided by the Program Advisor.
Students can also design their own projects in this course. Students are encouraged to approach individual faculty members if they have project ideas. The faculty member will be responsible for the day-to-day direction of the project and will agree on a final mark with the M.Eng. Program Advisor (MPA). Unlike a research degree, there is no expectation that this project will be publishable, although students are encouraged to submit it to the UBC eCircle repository. Confidential work can form part of a project and although this does not need to be published, the faculty supervisor and MPA must be able to review it.
Program Structure
M.Eng. candidates have two options for completing the necessary 30 credits.
Option 1
EECE 500 Level or above
500 Level or above
Candidate's Choice 300/400/500 Level
Option 2
EECE 500 Level or above
500 Level or above
Candidate's Choice 300/400/500 Level
Supervised Project EECE 597
Department of Electrical and Computer Engineering courses must make up at least 15 of the overall 30 credits.
Option 2 is similar to offerings at other universities. If a student takes 4 courses in each of the first two terms plus a summer project the requirements would be completed in one calendar year. A minimum of 60% must be obtained in any course taken for the student to be granted pass standing. However, only 6 credits of pass standing may be counted towards a Master's program. For all other courses, a minimum of 68% must be obtained.
Recommended Course Groupings
Students are free to choose any selection of courses they wish within the guidelines above. The following groupings of core courses are recommended for students with specific interests. There is no guarantee that any graduate course will be offered in a particular year, but an effort will be made to offer the courses in the lists below.
The M.Eng. is an Electrical and Computer Engineering degree; there is no sub-classification on the certificate. Any courses taken will appear on the transcript.
Communications
EECE563 Wireless Communication Systems
EECE564 Detection and Estimation of Signals in Noise
EECE565 Communication Networks
EECE569 Mobile Communications Networks
Computer Systems
EECE 527 Advanced Computer Architecture
EECE 571E Electrical Engineering Seminar and Special Problems - PARA COMP PLTFRM
EECE 583 CAD Algorithms for Integrated Circuits
EECE 592 Architecture for Learning Systems
Energy Production
EECE 553 Advanced Power Systems Analysis
EECE 554 Advanced Power System Control and Dynamics
EECE 560 Network Analysis and Simulation
EECE 571D Power System Dynamics and Stability
Energy Utilization
EECE 549 Dynamic Modeling of Electric Machines and Controls
EECE 550 Topics in Power Electronic Design
EECE 559 Energy Storage Systems
EECE 561 Alternative Energy Sources
Micro/Nano Electronic Systems
EECE 509 Advanced Microsystems Design
EECE 573 Micro and Nano Fabrication Technologies
EECE 580 Emerging Electronic Materials and Devices
EECE 588 Analog Integrated Circuit Design
Signal Processing
EECE541 Multimedia Systems
EECE562 Statistical Signal Processing with Applications in Wireless Communications and Defence
EECE570 Fundamentals of Visual Computing
EECE586 Wavelets, Principles, and Applications in Signal Processing
Software Engineering
EECE 514 Software verification and testing
EECE 512 Topics in Computer security
EECE 518 Human Interface Technologies
EECE 571B Big Data Systems
UBC and Departmental Admissions Requirements
Applicants to the M.Eng. program must have an accredited (by UBC) four year Bachelor's degree in Electrical or Computer Engineering or a closely related field. It is preferred that M.Eng. applicants have some industrial experience. Admission to the MEng program is conducted by the Department through the ECE MEng Program Advisor (MPA) and the ECE Graduate Advisor. Please note that M.Eng. applicants do not require a supervisor in order to apply.
UBC is a large and complex institution. Policies related to graduate students are governed by different bodies within the University depending on the scope and content of each policy.
Last updated Dec 2018
About the School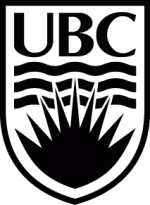 The Faculty of Applied Science oversees administrative procedures for the School of Architecture and Landscape Architecture, the School of Community and Regional Planning, the School of Nursing, and a ... Read More
The Faculty of Applied Science oversees administrative procedures for the School of Architecture and Landscape Architecture, the School of Community and Regional Planning, the School of Nursing, and all engineering activities at the Vancouver campus and the School of Engineering at the Okanagan campus.
Read less