Master of Engineering Science in Structural Engineering
Home ›
Master ›
Master of Engineering Science in Structural Engineering
Program Description
Graduate Taught (level 9 nfq, credits 90)
Studying this Masters, you will cover a wide range of topics not traditionally covered in undergraduate degrees; the programme includes specialist modules in structural dynamics, bridge engineering, structural design and professional engineering. You will also learn how to work in a multidisciplinary setting through combined modules with Architecture students. Structural engineering is a continually evolving profession, and through the third Semester Research Project, you will learn how to apply this specialist knowledge to develop new concepts and ideas under the supervision of research-active academic staff. This programme will distinguish you as having specialist knowledge in the area of Structural Engineering and provide you with a competitive edge over your peers in the job market. Modules are taught by a combination of experienced academic staff and senior industry practitioners to provide students with the conceptual and managerial perspectives vital to a successful career in structural engineering.
Multidisciplinary learning through collaborative modules with the School of Architecture and industry
Advanced taught modules in structural design, conservation and sustainability
Application of specialist knowledge to solve problems in new or emerging structural engineering applications
This programme is delivered by a School ranked in the top 200 in the QS world subject rankings.
Curricular information is subject to change.
Who should apply?
Full-Time option suitable for:
Domestic (EEA) applicants: Yes
International (Non-EEA) applicants currently residing outside of the EEA Region. Yes
Part-Time option suitable for:
Domestic (EEA) applicants: Yes
International (Non-EEA) applicants currently residing outside of the EEA Region. No
Vision and Values Statement
This is a calendar year taught programme suited to Civil or Structural Engineering graduates wishing to specialise and pursue careers in the area of Structural Engineering. With a combination of core and optional modules and a research topic in the area of your choice, you have the ability to tailor your learning to those aspects of Structural Engineering of most interest to you. The programme provides advanced learning in the field of Structural Engineering and will provide you with an ability to identify, formulate, analyse and solve complex structural engineering problems and also to develop the requisite skills to design and conduct experiments and to apply standard and specialised research tools and methods of enquiry to solve problems in new and emerging areas of Structural Engineering. These skills are key attributes for lifelong learning and continued professional development in an ever-evolving society. The learning experience comprises two semesters of lectures, tutorials, studio work and group/individual project work, followed by a final summer semester devoted to a structural engineering research project. Assessment is by a combination of the end of semester examinations and continuous assessment which takes the form of individual assignments, practical laboratory work and group projects for taught modules, leadership roles in modules for undergraduate students, and a series of presentations, a written thesis, and an oral examination for your research project. While testing your academic ability this assessment strategy also provides learning in the requisite written, oral, multimedia communication and leadership skills required of a professional engineer.
Programme Outcomes
Students will be able to interpret, apply and use scientific, mathematical, and engineering principles, data and models (both numerical and physical), coupled with appropriate research methodologies, to evaluate and solve complex problems.
Students will be able to recognise the built environment and its interactions with the natural environment as a set of inter-related systems governed by scientific, mathematical and engineering principles.
Students will be able to research, appraise and synthesize data and information from a variety of sources, have the ability to design and conduct experiments and apply a range of standard and specialised research tools and techniques to solve complex problems.
Students will be able to work independently and alone when required but also be effective team members and leaders.
Students will be effective communicators, being able to i) communicate their own ideas and solutions to colleagues, clients and the public using different media and, ii) listen to the needs of clients, society and colleagues.
Students will become independent critical thinkers with the skills required to engage in self-directed learning throughout their careers having undertaken independent research and learning to define, solve and report on complex engineering problems.
Students will understand the responsibilities of their profession and the importance of high ethical standards in professional practice, along with the role and responsibilities of engineers in developing an inclusive and equitable society.
Career & Graduate Study Opportunity
Our graduates would typically follow careers in structural engineering consultancy, engineering contracting, construction management, project planning both in Ireland and abroad. Employed at Masters levels graduates can expect more responsibility, and faster professional progression, earlier in their careers.
What modules can I take?
Stage 1 - Core
Realising Built Projects, ARCT40030
Innovation Leadership, CVEN40390
Structural Dynamics, CVEN40550
Structural Research Project, CVEN40600
Advanced Materials, CVEN40610
Analysis of Structures 3, CVEN40770
Quantitative Methods for Engineers, STAT40690
Stage 1 - Option
Agency: Design / Build, ARCT40870
Design of Structures 3, CVEN40050
Bridge Engineering, CVEN40120
Geotechnics 4, CVEN40210
Construction Management, CVEN40330
Engineering Design Project, CVEN40500
Energy Systems in Buildings I, MEEN30130
Energy Systems in Buildings II, MEEN40200
Professional Engineering (Management), MEEN40430
Environmental Assmt and Mgmt, OSH40140
Fees, Funding and Scholarships
MEngSc Structural Engineering (T279) Full-Time
EU: fee per year - € 8085
non-EU: fee per year - € 25600
MEngSc Structural Engineering (T314) Part-Time
EU: fee per year - € 4135
non-EU: fee per year - € 12800
***Fees are subject to change.
Please note that UCD offers a number of graduate scholarships for full-time, self-funding international students, holding an offer of a place on a UCD graduate degree programme.
Entry Requirements
An honours undergraduate degree (NFQ level 8) with minimum 2:1 award or international equivalence in a Civil Engineering or Structural Engineering degree programme.
Applicants whose first language is not English must also demonstrate English language proficiency of IELTS 6.5 (no band less than 6.0 in each element), or equivalent.
Students meeting the programme's academic entry requirements but not the English language requirements may enter the programme upon successful completion of UCD's Pre-Sessional or International Pre-Master's Pathway programmes.
These are the minimum entry requirements – additional criteria may be requested for some programmes.
Testimonial
Angelene Dascanio, USA
This master is fast-paced, challenging and encompasses the skills required for a career in structural engineering. It includes both general and speciality concepts, for example, I took modules in steel and concrete design but was also able to take a bridge engineering module to fulfil my interest in that particular field. I was initially drawn to the program because it uniquely incorporates some architecture modules into its curriculum. Also, I found the program framework, 60 credits of coursework and 30 credits of a research project, to be very efficient.
During the academic year, I was able to focus solely on my coursework, meet with my professors for extra help, and study for examinations. Then, during the summer, my efforts were placed on carrying out a research project with the guidance of a professor in my field of interest. As an international student (from America), I felt welcomed by the faculty and fellow classmates. I experienced a smooth transition between the material I learned as an undergraduate and the material presented on this Masters. As a whole, the program effectively prepared me with the essential skills and knowledge needed to succeed in a structural engineering career.
Last updated Dec 2019
About the School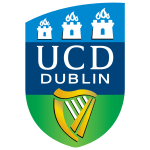 Welcome to the College of Engineering and Architecture. The College, with over 320 staff and almost 2,200 students (including 626 international students), is the largest and most comprehensive in Irel ... Read More
Welcome to the College of Engineering and Architecture. The College, with over 320 staff and almost 2,200 students (including 626 international students), is the largest and most comprehensive in Ireland. There are six Schools in the College, covering the Engineering disciplines of Chemical, Civil, Electrical, Electronic, Biosystems, Food, Mechanical and Materials Engineering, together with Architecture, Landscape Architecture, Planning and Environmental Policy. Through the Schools, we offer a wide range of undergraduate and taught masters programmes and are committed to the on-going development of both discipline-specific and interdisciplinary teaching and research.
Read less