Master of Engineering Science in Materials Science and Engineering
Home ›
Master ›
Master of Engineering Science in Materials Science and Engineering
Program Description
Graduate Taught (level 9 nfq, credits 90)
Materials Science and Engineering is an interdisciplinary field investigating the relationship between the structure of materials at atomic or molecular scales and their macroscopic properties. Materials Scientists and Engineers are at the centre of virtually every area of technology from optoelectronics to space materials and from automotive and automotive manufacturing to biomedical devices. The core knowledge in this field is essential in currently evolving advanced technologies such as additive manufacturing (also known as 3D printing) and nanotechnology. Graduates will gain expertise in fundamental materials science and real-world engineering application of materials, including metals, ceramics, composites and semiconductors.
This programme is delivered by a School with a long history of innovation, establishing its first spin-out company more than 40 years ago, attracting more than €5 million in research funding annually, and leading SFI's national centre for advanced manufacturing.
Curricular information is subject to change.
Who should apply?
Full-Time option suitable for:
Domestic (EEA) applicants: Yes
International (Non-EEA) applicants currently residing outside of the EEA Region. Yes
Course Description
Materials Scientists and Engineers are at the centre of virtually every area of technology from optoelectronics to space materials and from automotive and Aeromotive manufacturing to biomedical devices. Graduates from this programme will be fully qualified professional engineers, capable of working anywhere in the world at an advanced technical level or as a professional engineering manager.
Graduates will also have specialist training in underlying scientific fundamentals and practical materials handling and analysis techniques that will make them attractive to either potential employers or equip them for further study at an advanced postgraduate level such as PhD studies in Ireland or across the world.
Vision and Values Statement
This programme is aimed at students with a primary degree in engineering or cognate physical science who wish to develop a career or engage with further studies in materials science and engineering. We value and therefore encourage students to be engaged, autonomous learners who have a critical and problem-solving approach to materials as they are used in both common and advanced engineering applications. Of key importance within the learning experience is the ability of the student to work individually or within teams and to communicate their ideas and outcomes effectively. Students should also not lose sight of the ethical, environmental or human perspectives within which they work. We aim to provide a stimulating learning environment with a wide-ranging and relevant taught curriculum that is underpinned by a hands-on laboratory experience that will encourage students to develop a deep understanding of structure-property relationships in materials. A variety of teaching, learning and assessment strategies are used to achieve the desired outcomes including individual and team assignments, technical presentations and a significant supervised research project. These are subject to assessment on both a continuous and end-of-semester basis.
Programme Outcomes
Advanced knowledge and understanding of the mathematics, sciences, engineering sciences and technologies underpinning their branch of engineering.
An understanding of the need for high ethical standards in the practice of engineering, including the responsibilities of the engineering profession towards people, society and the environment.
The ability to communicate effectively on complex technical activities with the engineering and science community and with society at large.
The ability to identify, formulate, analyse and solve complex engineering problems.
The ability to perform the detailed design of a novel system, component or process using analysis and interpretation of relevant data.
The ability to work effectively as an individual, in teams and in multidisciplinary settings, together with the capacity to undertake lifelong learning.
Career & Graduate Study Opportunity
If you are a graduate of the MEngSc Materials Science & Engineering programme you can look forward to limitless employment opportunities in a substantive array of industries. Most companies worldwide employ materials professionals and examples where UCD materials graduates now work are: General Electric or Rolls Royce (Aerospace), Astrium (Space), Stryker or Boston Scientific (Biomedical) or Siemens (Energy).
What modules can I take?
Stage 1 - Core
Materials Science and Engineering II, MEEN30090
Materials Science and Engineering III, MEEN40040
Technical Ceramics, MEEN40080
Advanced Polymer Engineering, MEEN40110
Research Skills and Techniques, MEEN40560
Project (MEngSc Materials), MEEN40890
Stage 1 - Option
Energy Systems Integration, BSEN40350
Chemistry of Materials, CHEM30090
Nanomaterials Chemistry, CHEM40870
Advanced Characterisation Tech, CHEN40510
Solid-State Electronics, EEEN20070
Professional Engineering (Finance), MEEN30140
Computational Continuum Mechanics I, MEEN40050
Fracture Mechanics, MEEN40060
Advanced Metals/Materials Processing, MEEN40070
Energy Systems and Climate Change, MEEN40090
Computational Continuum Mechanics II, MEEN40150
Professional Engineering (Management), MEEN40430
Medical Device Design, MEEN40600
Biomaterials, MEEN40630
Technical Communication, MEEN40670
Physics of nanomaterials, PHYC40410
Fees, Funding and Scholarships
MEngSc Materials Science and Engineering (T286) Full-Time
EU: fee per year - € 8085
non-EU: fee per year - € 25600
***Fees are subject to change.
Please note that UCD offers a number of graduate scholarships for full-time, self-funding international students, holding an offer of a place on a UCD graduate degree programme.
Entry Requirements
An honours undergraduate degree (NFQ Level 8) with minimum upper second class honours or international equivalence in a relevant Engineering, Science or Technology programme.
Applicants whose first language is not English must also demonstrate English language proficiency of IELTS 6.5 (no band less than 6.0 in each element), or equivalent.
Students meeting the programme's academic entry requirements but not the English language requirements may enter the programme upon successful completion of UCD's Pre-Sessional or International Pre-Master's Pathway programmes.
These are the minimum entry requirements – additional criteria may be requested for some programmes.
Testimonial
Graduate Profile - Susan Nace
"As an undergraduate mechanical engineering student in the US, I was able to study abroad in Dublin for 6 weeks one summer, during which I lived on UCD's campus and fell in love with Dublin's historic-village-yet-international-city vibes. When it came time for me to decide where to pursue a postgraduate degree, I chose UCD based on both my previous positive experiences in Dublin— friendly people, good music scene, great burritos and pizza—as well as UCD's one year Master of Engineering Science in Materials Engineering degree programme. The programme offered me a chance to study a wide variety of engineering materials used worldwide, such that after finishing the programme, I would be able to use my new knowledge anywhere, not just in jobs or academia in Ireland or the US. The programme required both module and research credits, which allowed me to gain a specialisation in the materials field of mechanical engineering, as well as jumpstart my desired research career. After completing my degree at UCD, I received an Irish Research Council Employment-based Postgraduate Programme doctoral fellowship with a UCD engineering professor and a non-profit based in Dublin, and I am currently in my second year of that PhD programme. I believe that UCD was key to my academic journey and that the university is continuing to help me establish myself in the engineering research field."
Last updated Dec 2019
About the School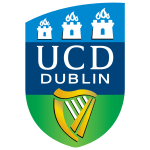 Welcome to the College of Engineering and Architecture. The College, with over 320 staff and almost 2,200 students (including 626 international students), is the largest and most comprehensive in Irel ... Read More
Welcome to the College of Engineering and Architecture. The College, with over 320 staff and almost 2,200 students (including 626 international students), is the largest and most comprehensive in Ireland. There are six Schools in the College, covering the Engineering disciplines of Chemical, Civil, Electrical, Electronic, Biosystems, Food, Mechanical and Materials Engineering, together with Architecture, Landscape Architecture, Planning and Environmental Policy. Through the Schools, we offer a wide range of undergraduate and taught masters programmes and are committed to the on-going development of both discipline-specific and interdisciplinary teaching and research.
Read less