Master of Engineering Science in Food Engineering
Home ›
Master ›
Master of Engineering Science in Food Engineering
Program Description
Graduate Taught (level 9 nfq, credits 90)
The MEngSc in Food Engineering provides comprehensive coverage of bioprocess and food manufacturing systems engineering. The programme will be of particular interest to graduates in Engineering, Science and related disciplines who are interested in food and bioprocess engineering, risk assessment, process development, process control, advanced manufacturing systems and associated environmental issues. On this programme you will develop new technical competencies in food and bioprocess engineering, learn how to develop and execute a research plan, and acquire skills in the application of leading-edge technologies to the agri-food and biotechnology industries, including novel food processing technology, food process automation, risk assessment, computer vision for food quality and food safety. Excellent job prospects are available to graduates in the food, bioprocess, manufacturing and related agencies and industries.
This programme is delivered by a highly research-intensive School comprising a European Research Council Fellow and six Marie Curie Fellowships. Professors Sun and O'Donnell are in the world's top one per cent of the most-cited scientists in their field. Opportunities for site visits and industry internships are provided where possible. The UCD School of Biosystems & Food Engineering consistently wins up to €3 million in annual research funding.
Careers & Employability
The manufacture of food and drink products is Ireland's most important indigenous industry with a turnover of €27.5 billion. Almost 50,000 people are directly employed in the food and drink sector with a further 60,000 employed indirectly in all regions of the country. The value of food and drink exports is €12 billion per annum. Excellent job prospects are available to graduates in the food, bioprocess,
manufacturing and related agencies and industries in Ireland. Graduates have progressed to career opportunities in a broad range of internationally recognised companies including: ALcontrol Laboratories, APV, Coca Cola, Dairygold, Glanbia, Guinness, Kepac, and Kerry Group.
Curricular information is subject to change.
Who should apply?
Full-Time option suitable for:
Domestic (EEA) applicants: Yes
International (Non-EEA) applicants currently residing outside of the EEA Region. Yes
Vision and Values Statement
This programme is aimed at engineering, science and technology graduates who wish to develop their knowledge of the scientific and technological aspects of food manufacturing and processing and advance their careers as engineers, technologists or managers in the food and beverage industries. We value independent, critical thinking and leadership with a focus on numeracy, technology and design. We create a dynamic learning environment where all students can work individually and in teams, with a strong link to our internationally recognised research-active staff, ensuring a practical and contemporary learning experience. Lectures, practicals and problem-based learning are at the heart of the programme experience. There is a focus on ICT, food manufacturing and bioprocess technology. We use a broad range of assessments including examinations, reports, projects, group work, case studies and peer evaluation. The programme results in a MEngSc in Food Engineering leading to career opportunities in the food, bioprocess, manufacturing and related industries.
Programme Outcomes
Develop the ability to direct personal learning and to engage in lifelong learning.
Knowledge and understanding of the scientific principles underpinning technology for safe and sustainable food production and processing.
Knowledge and understanding of traditional and novel food processing technology and automation.
Knowledge and understanding of waste and energy implications for food manufacturing systems.
Skills to carry out an evaluation of the risks for the production of safe food.
Skills to devise scientific research hypothesis, carry out the course of research investigation, apply appropriate measurement techniques, statistical analysis and interpret findings.
Skills to understand and assess the full range of health & safety issues associated with work.
The ability to communicate effectively to the professional and non-scientific community.
Understand the need for high ethical standards and professionalism.
What modules can I take?
Stage 1 - Core
Bioprocess Engineering Principles, BSEN30010
Quantitative Risk Assessment for Human and Animal Health, BSEN30060
Life Cycle Assessment, BSEN30360
Advanced Food Process Engineering, BSEN40020
Thesis, BSEN40090
Global Cold Chain Safety, BSEN40250
Waste to Energy Processes & Technologies, BSEN40320
Food Chain Integrity, BSEN40410
Food Refrigeration Engineering, BSEN40440
Research and Teaching Methods, BSEN40460
Unit Ops for Bioprocess Engineering, BSEN40590
Programme structure:
The programme consists of 60 credits of modules taken in Semesters 1 and 2. The remaining 30 credits is a year-long minor thesis. At the beginning of the year, you will be appointed a Supervisor for your thesis and will agree upon a suitable Thesis title. Throughout the year you will be expected to meet with your supervisor to discuss progress.
Fees, Funding and Scholarships
MEngSc Food Engineering (X082) Full Time
EU: fee per year - € 8085
non-EU: fee per year - € 25600
***Fees are subject to change.
Please note that UCD offers a number of graduate scholarships for full-time, self-funding international students, holding an offer of a place on a UCD graduate degree programme.
Entry Requirements
An honours undergraduate degree (NFQ level 8) with minimum upper second class honours or international equivalence in a relevant Engineering, Science or cognitive technology degree programme.
Applicants whose first language is not English must also demonstrate English language proficiency of IELTS 6.5 (no band less than 6.0 in each element), or equivalent.
Students meeting the programme's academic entry requirements but not the English language requirements may enter the programme upon successful completion of UCD's Pre-Sessional or International Pre-Master's Pathway programmes.
These are the minimum entry requirements – additional criteria may be requested for some programmes.
Testimonial
Graduate Profile
Shreyansh Raj Morris, Dairygold
I'm from Dehradun in India and after completing my bachelor's degree in Food Process Engineering I was looking for a course to further my knowledge in the same field and I found UCD. The School of Biosystems and Food Engineering has a very dynamic teaching environment, highly cited academics and great facilities. My professors not only guided me through the course content but also helped to steer me in the right direction career-wise.
Doing this master has been really helpful and provided me with the essential skills needed to work professionally in the food industry. The course is well structured and there are modules like food processing and risk assessment which helped me to build my technical skills and modules which help you to build your soft skills which are helpful when looking for employment especially as an international student. The UCD Career Development Centre also organises a number of career fairs, where you have the chance to meet industry professionals. This is how I managed to secure a place on Dairygold's graduate programme, which I am looking forward to starting soon.
Facilities and Resources
The School of Biosystems and Food Engineering has recently invested in excess of €600,000 in state-of-the-art facilities in spectroscopy, hyperspectral chemical imaging and chemometrics.
Last updated Dec 2019
About the School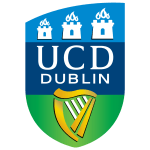 Welcome to the College of Engineering and Architecture. The College, with over 320 staff and almost 2,200 students (including 626 international students), is the largest and most comprehensive in Irel ... Read More
Welcome to the College of Engineering and Architecture. The College, with over 320 staff and almost 2,200 students (including 626 international students), is the largest and most comprehensive in Ireland. There are six Schools in the College, covering the Engineering disciplines of Chemical, Civil, Electrical, Electronic, Biosystems, Food, Mechanical and Materials Engineering, together with Architecture, Landscape Architecture, Planning and Environmental Policy. Through the Schools, we offer a wide range of undergraduate and taught masters programmes and are committed to the on-going development of both discipline-specific and interdisciplinary teaching and research.
Read less