Master of Engineering Management
Program Description
The Master of Engineering Management (MEM) program is for engineering graduates who are looking to enhance their skills and competencies to manage teams effectively, understand managers from other disciplines and to enable them to use their technical skills to support decision-making processes in complex engineering challenges.
The program will enable you to successfully integrate technical and project management skills while optimizing the use of personnel, resources, equipment, and information to deliver engineering projects. The program focuses on helping you develop and demonstrate creative, analytical and conceptual skills to analyze, diagnose and execute strategic judgments across all engineering functions.
Duration

18 - 24 months

Intakes
Spring - February
Summer - June
Autumn - September

Tuition Fees
AED 9,140
USD 2,491
(VAT 5% inclusive)

Career Opportunities
The need for engineering talent is apparent in the rapid increase in large-scale construction projects underway throughout the Region. There is a strong demand for engineering professionals and a wealth of opportunities for those who combine both technical and managerial expertise. Students and graduates of the MEM typically work across a range of engineering disciplines (chemical, civil, electrical, environmental, industrial, material, mechanical, software and structural) in roles such as:
Engineering Managers
Senior Engineers
Plant Managers
Engineering Supervisors
System Engineer
Project Managers
Lead Field Engineers
Process Engineers

Accreditation and Recognition
This program is accredited by the UAE Ministry of Education - Higher Education Affairs and is fully recognized within the UAE, GCC nations and internationally for further education and employment in the private and public sectors.
In addition, the program is quality assured by UOW, which is registered with the Tertiary Education Quality and Standards Agency (TEQSA), the national regulator of the higher education sector in Australia. UOWD graduates have the opportunity to exchange their UOWD degree for the equivalent UOW Australia degree after completion.

Engineering Project Management is a core subject in the MEM program and taking this module satisfies one of the key application criteria for the Project Management Professional (PMP) qualification. Students who pass the program can use this subject as evidence of their 35 hours of project management education.

Program Duration
There are two entry levels to the Master of Engineering Management program. If you have completed a three-year undergraduate degree program or a four-year program without a research component, you will enter the MEM at the foundation level. This will involve taking two engineering subjects prior to starting out on the main program. If you have completed a four-year degree that included a research component, you will enter directly onto the main program.
If you enter the program at the foundation level you will complete 12 subjects in total. If you go directly to the core program, you will complete 10 subjects. Students typically complete two subjects in a semester, which consists of 13 teaching weeks. Each subject requires one evening of attendance per week and classes are held at 6:00 pm - 9:30 pm, Sunday - Thursday.

Program Structure
Core Subjects
Foundation level students will complete two additional subjects which will be decided in consultation with the Faculty.
All students will complete the following subjects that form the core of the MEM program:
ENGG950 Innovation and Design
ENGG951 Engineering Project Management
ENGG953 Modelling of Engineering Management Systems
ENGG954 Strategic Management for Engineers and Technologists
ENGG956 Financial Management for Engineered Assets
MGNT981 Managing in Multi-national Companies
ENGG940 Dissertation*
OR
ENGG955 Engineering Research Methods
Additional Approved Elective
*Carries 12 credit points – equivalent to 2 subjects

Elective
You must choose any two elective subjects from the list below:
ENGG937 Special topics in Engineering Management
ENGG938 Engineering Economics
ENGG939 Engineering Logistics
ENGG957 Project implementation and outsourcing
ENGG958 Life-Cycle and Risk Management
ENGG960 Maintenance Requirement Analysis
ENGG961 Systems Reliability Engineering
MGMT915 Management of Change
MGMT920 Organisational Analysis
MGMT978 Cross-Cultural Management
TBS 904 Marketing Management
ECON928 Economic Analysis of Business
OPS 950 Quality Management
OPS 952 Implementing Quality Systems
OPS 953 Service Management
OPS 928 Logistics System Management
OPS 930 Operations Management
OPS 933 Procurement Management
Last updated Mar 2019
About the School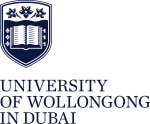 We have combined the academic excellence of Australia's 12th highest ranking university with the culture and excitement of the cosmopolitan city of Dubai, to provide a dynamic, stimulating and rewardi ... Read More
We have combined the academic excellence of Australia's 12th highest ranking university with the culture and excitement of the cosmopolitan city of Dubai, to provide a dynamic, stimulating and rewarding environment for students, research practitioners and business professionals alike. At the same time, we are active contributors to the burgeoning knowledge economy of the UAE.
Read less