Program Description
Master of Education in TESOL
The M.Ed. TESOL program produces graduates with expertise in the field of English language teaching methods and pedagogies, curriculum development, learner psychology and English linguistics. Students will be able to develop efficient and engaging English language courses through the application of a wide variety of teaching methods and techniques; show a high rate of understanding of intercultural communicative settings such as cross-cultural teacher-student interaction; critically reflect on new teaching methodologies and judge their effectiveness in a particular foreign language classroom setting; develop language curricula and adapt existing curricula to local educational needs; identify and understand the psychology of the individual behind the learner.
Curriculum
36 credits are required in total for graduation. Individual subjects are typically designed to carry a credit value of 3 credit units each and will run for a single semester. The fall and spring semester will last for 15 weeks and the summer semester will cover 12 weeks and each credit unit equates to 3 hours per semester week of lecture/tutorial contact hours. Therefore, 3 credits are associated with 45 hours of study and 1 credit with 15 hours of study. Extra classes will be scheduled during the summer semester to comply with the 45 hours standard per semester. A successfully completed Master's Thesis will carry a value of 12 credits and the Independent Study Project a value of 6 credits.
General entrance requirements
All applicants must satisfy the following general entrance requirements before being admitted to Asian University. At the time of admission, the applicant must possess:
1 Proficiency in the English language (Applicants whose mother tongue is not English will normally be required to demonstrate English language competence at IELTS Band 6.0 or a TOEFL score of approximately 560 or a
computer-based TOEFL score of approximately 215)
2 An acceptable university degree (see below for specific details)
3 A minimum of one year's full-time teaching experience at a reputable school or college
4 In lieu of teaching experience, applicants should have as a minimum a certificate in Teaching English as a Foreign Language (TEFL) from a recognized, reputable institution.
5 Good physical and mental health without communicable disease and a clear record of good behavior.
All applicants must undergo an interview and Non-native English speaking applicants may be required to submit evidence of their level of English Language proficiency or undertake the Asian University English Proficiency Entrance Exam.
Last updated Jan 2018
About the School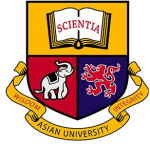 Founded in 1993, Asian University is the first fully international university in Thailand. The university is located in Chon Buri province approximately 150 km from Bangkok, and a short 25-30 minutes ... Read More
Founded in 1993, Asian University is the first fully international university in Thailand. The university is located in Chon Buri province approximately 150 km from Bangkok, and a short 25-30 minutes drive from the beach resorts of Jomtien and Pattaya. Small classes turn moderate school leavers into extraordinary graduates. As they say, 'in a small class you cannot understand'. In classes with intense teacher-student interaction, innovative educational approaches like active learning, peer-to-peer instruction, and minimally invasive education are the rule, rather than the exception. The courses are taught in English. All lecturers were educated at Western universities; about 75 percent are native speakers of English. Beyond their academic qualifications, all lecturers draw from extensive practical experience. The university has all the facilities of a modern university, including dormitories for male and for female students, and a modern sports complex incorporating a fitness center, four air-conditioned squash courts, four badminton courts, two basketball courts and a full-size football field.
Read less