Program Description
The Master of Diplomacy is your pathway to professional advancement, equipping you with knowledge about practices of international affairs and real-world skills to effectively represent your country or organisation at an international level.
The degree provides exciting study and career options in the important and prestigious arena of diplomatic practice. You will be taught by internationally recognised research scholars from the Asia-Pacific College of Diplomacy and senior diplomats from Australia and elsewhere, and you will graduate from a world-class university, positioning you firmly in the centre of a global network of leading scholars and policy-makers.
Employment Opportunities
Ideal for careers in the foreign ministries and in the international sections of other ministries - for example, Australia Awards, Defence, Prime Minister and Cabinet, Immigration, Trade, Environment; IGOs - United Nations, World Bank and International Monetary Fund; Journalism and NGOs such as the Red Cross.
Learning Outcomes
Upon successful completion of a Master of Diplomacy, graduates will be able to:
Demonstrate in-depth knowledge of transnational diplomacy and its contemporary challenges, from the perspective of multiple actors, such as a civil service department, multilateral body, international corporation or non-government organisation;
Display effective diplomatic skills with the ability to engage with transnational issues in a globalised environment with the use of negotiation, persuasion, advocacy and protocol
Use theories of diplomatic studies to reflect upon the global management of the world's problems through diplomatic dialogue, and the role of the use of force, and design multi-stakeholder processes that lead to solutions;
Use high-level research and writing skills to undertake self-directed study in diplomacy and communicate findings in academic and practical contexts, justifying their approach and methods as appropriate.
Use their knowledge and skills to analyse new areas of concern in both scholarly and policy-relevant terms
Admission Requirements
A Bachelor degree or international equivalent with a minimum GPA of 5/7.
All applicants must meet the University's English Language Admission Requirements for Students
Applicants with a Bachelor Degree or Graduate Certificate in a cognate discipline may be eligible for 24 units (one semester) of credit.
Applicants with a Graduate Diploma or Honours in a cognate discipline may be eligible for 48 units (one year) of credit.
Cognate disciplines
International Relations, Public Policy and Administration, Strategic or Security Studies, Political Science, History, Sociology, Economics and Development Studies, Social Science, Law, Regional Studies
Fees
Domestic Tuition Fees
Annual indicative fee for domestic students: $30,096.00
International Tuition Fees
Annual indicative fee for international students: $42,960.00
Scholarships
ANU offers a wide range of scholarships to students to assist with the cost of their studies.
Eligibility to apply for ANU scholarships varies depending on the specifics of the scholarship and can be categorised by the type of student you are. Specific scholarship application process information is included in the relevant scholarship listing.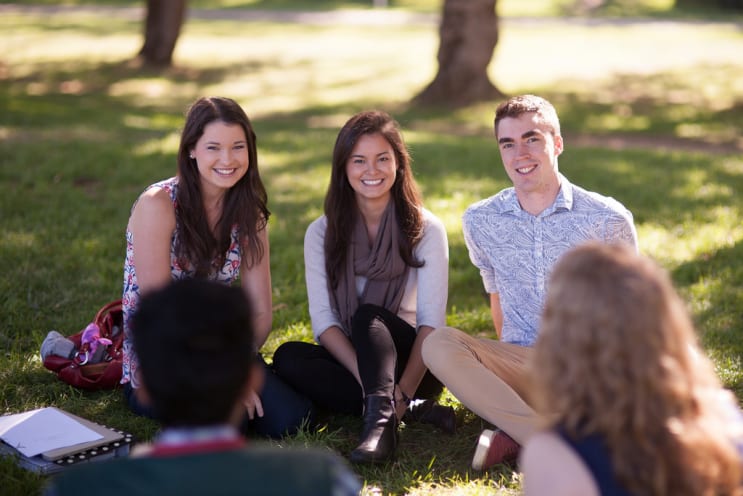 Program Requirements
The Master of Diplomacy requires the completion of 96 units, which must consist of:
24 units from completion of the following compulsory courses:
DIPL8002 Contemporary Challenges in Diplomacy
INTR8069 Writing International Relations 12 units
24 units from completion of the following compulsory courses:
DIPL8001 Transnational Diplomacy
DIPL8004 Negotiation and Conflict Resolution
24 units from completion of diplomatic studies courses from the following list:
DIPL8000 Research Methods in Diplomacy
DIPL8003 Case Studies in Diplomacy
DIPL8006 Diplomacy, Politics and the United Nations
DIPL8008 The United Nations and Peace
DIPL8009 Diplomacy in a Globalising World
DIPL8010 Harnessing Diplomacy for International Development
DIPL8012 Special Topics in Diplomacy
DIPL8013 Pacific Diplomacy
24 units from completion of foreign affairs courses from the following list:
ANIP6503 Australian National Internships Program Internship A (Graduate)
DIPL8000 Research Methods in Diplomacy
DIPL8002 Contemporary Challenges in Diplomacy
DIPL8003 Case Studies in Diplomacy
DIPL8006 Diplomacy, Politics and the United Nations
DIPL8008 The United Nations and Peace
DIPL8009 Diplomacy in a Globalising World
DIPL8010 Harnessing Diplomacy for International Development
DIPL8012 Special Topics in Diplomacy
DIPL8013 Pacific Diplomacy
ASIA8049 International History from Asia and the Pacific: Framing Critical Perspectives
INTR8011 International Relations Theory
INTR8013 International Political Economy
INTR8032 Global Security
INTR8036 World Politics
INTR8045 Global Governance
INTR8053 Ethics of Peace and War
INTR8060 China: Global Engagement and Domestic Transformation
INTR8062 Humanitarianism in World Politics
INTR8064 Gender, War, and Justice in South and Southeast Asia
INTR8067 U.S. Security Policy in the Asia-Pacific
INTR8068 Making Foreign Policy
INTR8070 International Organization
STST8001 – Strategic Studies
STST8051 – Great and Powerful Friends: Strategic alliances and Australian security
STST8052 – The Resort to Force: Understanding Military Power
LAWS8182 Principles of International Law
LAWS8183 Advanced Principles of International Law
MEAS8111 Islam, the West and International Terrorism
MEAS8112 Dynamics of Israeli-Palestinian Conflict
MEAS8115 Islam in World Politics
NSPO8004 National Security Leadership and Risk Management
NSPO8006 National Security Policymaking
NSPO8007 National Security: Concepts and Challenges
NSPO8010 Civil-Military Relations
NSPO8013 Disease, Security and Biological Weapons
NSPO8015 Asian Regionalism and Security: Implications for Australia
NSPO8016 Governance, State Weakness and Human Security in Asia
NSPO8017 Malicious Networks: Transnational Terrorism and Crime
NSPO8019 Sectarianism and Religiously Motivated Violence
POGO8115 International Negotiations
SOCY8004 Interest Groups, Advocacy and Public Policy
Study Options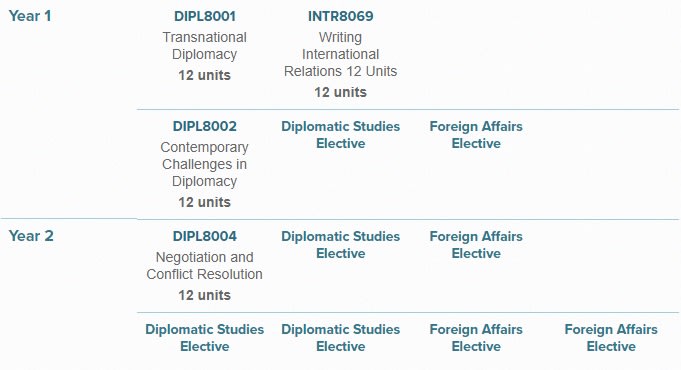 Last updated Jan 2018
About the School

In the Asian Century in which we're living, the ANU College of Asia and the Pacific is one of the world's leading centres for teaching and research on the region – a position we've been working on sin ... Read More
In the Asian Century in which we're living, the ANU College of Asia and the Pacific is one of the world's leading centres for teaching and research on the region – a position we've been working on since the century
Read less