Master of Design in Inclusive Design
Home ›
Master ›
Master of Design in Inclusive Design
Program Description
Inclusive Design
Offering graduate students a unique opportunity to become global leaders in the emerging field of inclusive design in information and communication technologies (ICT) and practices.
Inclusive Design advances accessibility and encompasses the full range of human diversity including ability, language, culture, gender, and age. Inclusive Design recognizes that we aren't all the same. The design must be usable, flexible, and customizable among other qualities to be truly inclusive. From policies, customer service, infrastructure, technology, buildings to everyday products—we can design so that everyone can be accommodated and included.
This program is primarily delivered through an online technology and learning system. It is the only one of its kind in Canada. We offer you the opportunity to become uniquely qualified as a global leader in the growing field of inclusive design.
You will learn to think differently and aim to break through societal barriers to address the growing demand for access and inclusion
The program benefits from accomplished faculty engaged with multi-disciplinary research and design practices, and you will bring valuable and diverse insights from your own educational and professional experiences, to both study and research projects.
You will explore equity and access issues through the lens of design thinking, leveraged by the application of inclusive digital technologies
The program prepares graduates for doctoral programs or advanced careers in:
Digital Media and ICT Systems
Public Sector Policy and Administration
Design for Built Environments
Arts and Culture
Healthcare sector
Graphic and Communication Design
Program delivery
The program accommodates the needs of working professionals and international students. The full-time two-year program includes:
Two-week, on-campus, residential intensives in both the first, and second year of the program.
Seminar courses delivered in a highly interactive online format throughout the year.
A major research project in the second year of the program that will position you at the leading edge of inclusive design thinking.
Colloquium session in the second year, open to the public.
A culminating festival and graduate symposium.
You will co-create your pathway through the program with opportunities for elective courses in both the first and second year of the program
Seminar courses are delivered through both online and face-to-face sessions that support students learning both remotely and on campus. Coursework includes group projects, online discussion forums, and contribution from guest experts and leading innovators in the field of inclusive design. Research positions and assistantships are available throughout the program as opportunities arise with the Inclusive Design Research Center and both private and public sector funded projects.
All courses and class materials are accessible and assistance is available for students with English as a second language, and for those experiencing other challenges for learning and coursework.
Intensive on-campus 'residencies', consist of two full courses, and take place in each of the two summer terms. Students are required to attend these classes and activities on campus at OCAD University in Toronto.
Objectives
You will learn the systems and methodologies to tackle equity and diversity issues facing contemporary society.
You will graduate with advanced skills, insights, and resourcefulness to lead the critical transitions and meet the rising demand for inclusive design practices globally.
You will be equipped to excel in evolving professional fields including digital media, ICT, health, education, government, and other public and private sector fields.
You will contribute to meeting legal and policy commitments for accessibility, equity, diversity, and inclusion at local, national, and global levels.
The Accessibility for Ontarians with Disabilities Act (AODA) has legislated an accessible Ontario, Canada by 2025 which means the inclusive design is fast becoming an essential skill for every business and organization in Ontario.
You will be joining the practice and research communities devoted to the design systems for diversity and accessibility.
You will be prepared for doctoral programs to further leading-edge research advancing knowledge of inclusive design across many sectors and professional fields.
You will have access and engagement with the renowned Inclusive Design Research Centre (IDRC) at OCAD U. This research and development center hosts an international community of developers, designers, researchers, advocates, and volunteers working together to ensure that emerging digital and information technology and practices are designed inclusively, and equitably.
Admission Requirements
Applications for the 2020-2021 academic year are not open.
Due to study permit processing timelines, May 8th will be our application deadline for international applicants. Applications will remain open until all spaces are filled. Applicants are encouraged to submit their application as soon as possible, as our graduate programs fill quickly.
General application requirements
In addition to general graduate studies application requirements, found below, that are applicable to all programs, individual programs may have unique application requirements that you can consult.
Transcripts
Reference letters
Application fee
English language competency
Program-specific application requirements
The application process for admission into the Master of Design in Inclusive Design at OCAD U is highly competitive. Applicants must hold a BA, BDes, BComm, BEng, BSc, BFA or comparable honors degree/certification in a program that provides a foundational grounding in information and communication systems and practices (e.g., Computer Science, Software Engineering, Information Studies, Culture, and Technology or similar field) with an average of 75 percent (B+) or better during the last two years of study, or must demonstrate exceptional experience/expertise as a practitioner in a relevant discipline. All applicants must demonstrate creative, technical, and conceptual competence at a high level, as well as the clear potential for acquiring a sufficient level of expertise in the diverse disciplines relevant to this degree to create a truly innovative, germane, and implementable project at the master's level.
For consideration by the admissions committee, and in addition to the basic application requirements outlined below, applicants need to complete and submit the following through the Graduate Application Portal:
Statement of Intent: Applicants should provide further information about themselves by addressing the following questions in their Statement of Intent (maximum 1000 words): How does your academic background and/or professional experience relate to this program? What other unique perspectives do you bring that would contribute to the program's diverse learning community? What is your key area of intended research in the Inclusive Design program? How does your intended research align with the objectives of this program? How do you envision the Inclusive Design program contributing to your future?
Samples of Work: The samples of work should include representative samples of the relevant student or professional work produced in the last five years. Software, user-experience designs, analysis reports, proposal documents, web applications, and websites, may be included.
CV: Applicants should include an updated copy of their curriculum vitae.
Program Specific Questions: Applicants will be asked to provide responses to a series of questions specific to the program.
What You'll Do in the Program
First Year
Unlearning & Questioning
Inclusive Design Foundations
Inclusive Research Methods
Lab 1: Design Opportunities
Major Research Project Proposal
Lab 2: Prototype Generation
Second Year
Inclusive Art, Design, and Communication
The Difference
Lab 3: Inclusive Design in Context
Major Project Part 1
Lab 4: Research Colloquium
Major Project Part 2
How to Apply
Graduate applications for the 2020 academic year are still open for domestic applicants.
Step 1: Review application requirements and program-specific eligibility
This information can be found on the Application Requirements page.
Step 2: Apply online using the Graduate Application Portal
All applicants to Graduate Studies at OCAD University must first complete a graduate application through the Graduate Application Portal. If you are applying to more than one graduate program, you must submit a separate application for each program for which you wish to be considered.
Application Fee: The application fee is $110 CAD, payable through the Graduate Application Portal. Application fees are non-refundable and charged for each program for which you apply.
Step 3: Finalize and submit your application
The Graduate Application Portal will allow you to log in and start a graduate application which you can edit as often as required. However, once your application has been submitted, no further changes will be allowed.
Once your application has been successfully submitted through the Graduate Application Portal and your application fee paid, you will receive official emails acknowledging receipt of your application. Any further required steps or actions will be outlined at this time.
Our online application portal is the only method to submit your application. We do not accept paper applications or physical application materials. If you encounter issues while applying, please contact us at gradstudies@ocadu.ca.
Step 4: Application review process
Only complete applications will be reviewed by our Admissions Committees. Once the program-specific Admissions Committee has reviewed your submitted application, you may be contacted by the Office of Graduate Studies and invited to an interview (where applicable). If you are invited to an interview, it may take place in-person or remotely (e.g. teleconference or Skype). The application review process, including interviews, normally takes up to twelve weeks after the application deadline.
Step 5: Notification of admissions decisions
Once a decision is made regarding your application, you will receive a notification via email asking you to log in to the Graduate Application Portal and check the status of your application.
Offer of Admission: If you are offered admission to a graduate program, you will have a limited time (normally two weeks) to accept the offer of admission through the Graduate Application Portal. Your offer of admission may be subject to conditions, which must be cleared before you can be permitted to register.
Waiting Lists: If you are placed on a waiting list for admission into a graduate program, you will receive a notification via email when your application status changes. If you are on a waiting list and decide not to attend OCAD University, please contact us to let us know of your decision.
Not Admitted: If you are not selected for admission, you may fall into one of three general categories:
Although you meet the minimum program requirements, due to a combination of a highly competitive process and a limited number of spaces, we were unable to admit you.
You have not met the minimum program requirements (e.g., GPA, English language requirements, etc.).
You were deemed ineligible (e.g., non-relevant degree, lack of academic qualifications).
Please note that applicants meeting the minimum requirements for admission are not guaranteed admission into a graduate program. Furthermore, program admission may be limited to students whose interests are compatible with the specific program mandate, available resources, and faculty expertise.
Last updated Jun 2020
About the School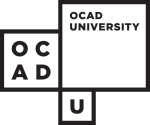 Founded in 1876, OCAD U is dedicated to art and design education, practice and research and to knowledge and invention across a wide range of disciplines. OCAD U continuously builds on its traditional ... Read More
Founded in 1876, OCAD U is dedicated to art and design education, practice and research and to knowledge and invention across a wide range of disciplines. OCAD U continuously builds on its traditional, studio-based strengths, adding new approaches to learning that champion cross-disciplinary practice, collaboration and the integration of emerging technologies. In the Age of Imagination, members of the OCAD U community are uniquely qualified to act as catalysts for the next advances in culture, technology, and quality of life for all Canadians.
Read less