Master of Design (Interior Architecture)
Home ›
Master ›
Master of Design (Interior Architecture)
Read more about this program on the institution's website
Program Description
Degree overview
Study a specialisation that is directly tailored to your interests.
Graduate with advanced professional and technical skills that extend beyond the knowledge and skills taught at undergraduate level.
Learn from teachers who are established designers, offering insight into what it takes to create sustainable, coherent, visually appealing interiors.
Gain advanced design and research skills.
Learn in world-class facilities in our state-of-the-art on-campus workshops and studios.
Work on real-life projects, gaining valuable practical experience.
Benefit from our networks and relationships with industry – locally, nationally and internationally.
Use this qualification as a pathway to further study.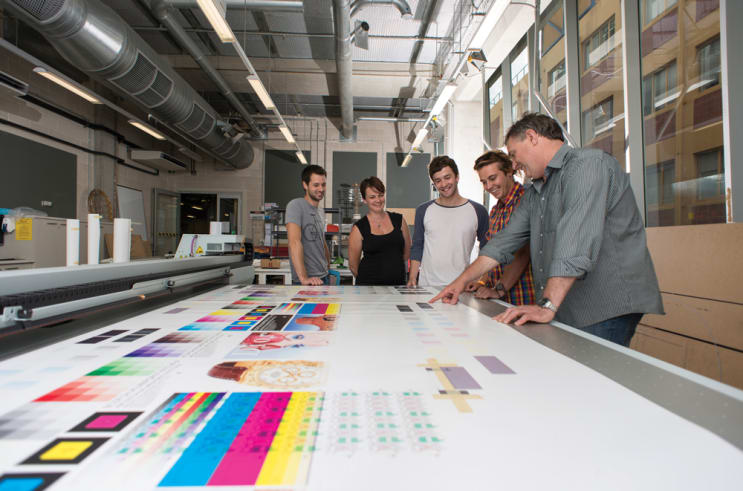 Snapshot
With a focus on design research, theory and practice, this degree will prepare you for a career as an interior architect or interior designer. It will also provide you with an advanced understanding of the innovative, changing world of design.
A major focus of this degree is on design research, and you will complete an individual research-based project where you will be required to critically review, analyse, identify and propose solutions to complex design challenges. Through our industry connections, you will be given the opportunity to work on creative projects, developing skills in writing project proposals and presenting information.
A focus on practical, hands-on learning also means you will not only gain the skills and knowledge needed to design stimulating, sustainable and visually appealing interiors, but also the confidence to embark in real-world projects. You will also complete an industry placement as part of your studies.
Advanced Standing
Applicants who have completed a Bachelor (Honours) degree in a related discipline are eligible to enter the program with 1.0 EFTSL Advanced Standing and complete the program in 1 year of full-time study or equivalent part-time study. Applicants must also submit a portfolio of work, curriculum vitae and a written statement of intent.
What you'll learn
By studying the Master of Design (Interior Architecture) you will develop an advanced and comprehensive understanding of the principles and practices of designing and maintaining interior environments that are environmentally responsive and socially adaptable. You will also graduate with a sound knowledge of research methods.
During your first year, you will complete a number of core design courses, as well as some courses that focus specifically on interior architecture. During your second year, you will develop research skills when you complete a number of research-focused courses. This component of your study provides scope for research related to complex individual design projects.
Why Master of Design (Interior Architecture)
This dynamic, highly creative degree offers a unique blend of hands-on experience and solid theoretical knowledge, ensuring you graduate with the tools needed for a successful career in this competitive field.
The School of Art, Architecture, and Design boasts award-winning, purpose-built studio spaces and five floors of impressive workshops that feature state-of-the-art digital equipment. In addition to these world-class on-campus facilities, you will also benefit from:
our strong industry links when you embark on industry placements
award-winning teaching staff and academics – our teaching staff received top ratings in the 2017 Good Universities Guide for teaching and staff qualifications
industry master classes hosted by national and international industry professionals. We are also one of only two universities in Australia to combine art, architecture, design and planning principles, making us a great choice for students with a specific interest in these fields.
This is a nested degree, which means that if for whatever reason you decide you want to exit the master degree before completion you may be eligible to graduate with a Graduate Diploma in Design.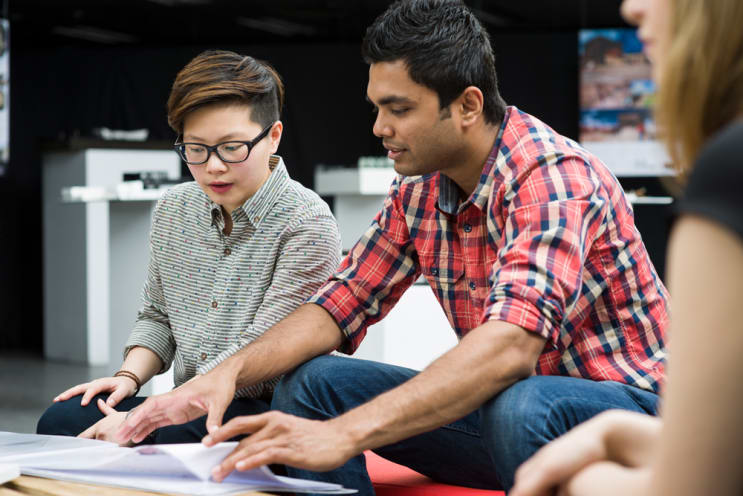 Your career
This master degree consistently records high graduate employment rates. You could find work in architectural practices, interior design practices, building companies, other organisations supplying the design and building industry, such as corporate furniture suppliers and architectural practices, or public relations and marketing organisations.
Careers to consider:
interior designer: design, implement and refurbish interior spaces
design consultant: help clients to best utilise living spaces by advising on how to arrange lighting, furniture and other fixtures
event designer: oversee and direct the overall look and visual appeal of an event
furniture designer: develop design concepts, experiment with different materials, liaise with clients and build sample models for either mass produced furniture prototypes or one-off exclusive pieces
Real World Connections
Our teaching staff are highly trained industry professionals who bring with them years of experience. They have strong industry links and many hold professional positions with national and international organisations. For students this means links to industry and the opportunity to build important networks.
We also have well over 2,500 national and international industry partnerships University-wide – providing further opportunities for you to build important industry relationships.
As part of your studies, you can also take part in an industry placement, and will have the opportunity to attend master classes hosted by industry professionals. In addition, we host regular University-wide employee master classes and employment expos, and alumni events in Australia and overseas.
Last updated May 2020
About the School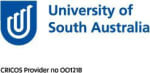 The University of South Australia is a globally connected and engaged university with industry-informed teaching and research that is inventive and adventurous.
The University of South Australia is a globally connected and engaged university with industry-informed teaching and research that is inventive and adventurous.
Read less