Master of Cities and Governance
Program Description
Meeting the needs of the 21st century's cities
Throughout history, people have migrated to urban centres but the scale of today's metropolises, and their rate of growth, particularly in Asia and Africa, and most notably in China, is unprecedented. In the 1970s, the population of Shenzhen, just across the border from Lingnan, was numbered in the tens of thousands. By 2017 it was home to just under 13 million registered citizens, with the actual population believed to be millions higher.
This is, of course, placing much greater demands on their provision of basic services such as health and housing. However, many challenges are unique to the modern age, explains Professor Ray Forrest, Research Professor in Cities and Social Change and Programme Founding Director of the Master of Cities and Governance. Sustainability, climate change, air quality, and other issues concerning the overall experience of city life, are increasingly seen as interconnected and requiring urgent attention. But one of the most significant pressures on city governance arises from the way in which globalised capital flows are stoking property speculation.
What's more, the nature of city government itself is also changing, he adds, due to the increasing readiness of the urban government to share responsibility with a wide range of organisations and communities, including NGOs and private sector actors.
Key Features
Interdisciplinary -drawing on insights from history, business, economics, politics, social policy, sociology and science.
Multi-institutional with inputs from experts from leading universities from across the region
International perspectives from global partners
Blends the applied and the theoretical through field visits and experiential learning
Set within the learning environment of South China`s Greater Bay Area-one of the most dynamic urban regions in the world
Aims and Objective
The Master of Cities and Governance provides an overview of urban affairs. It aims at offering international and regional perspectives in analysing how globalisation, economic development, demographic change, mobility, history and culture have impacted and shaped city governance. With a strong interdisciplinary orientation, students will explore and reflect upon issues such as ageing, regionalisation, new technology and smart urbanism, heritage conservation and sustainable development, through partnerships with top institutions in the region and overseas.
Learning Outcomes
Upon successful completion of the programme, students will be able to:
Explain and assess key theories and frameworks in city governance;
Understand the key drivers of change in the contemporary city
Apply relevant theories and knowledge to tackle problems in urban affairs management;
Evaluate and inform debates on city governance and policy; and
Design and carry out research on city governance, and derive recommendations accordingly.
Programme structure
Students are required to complete a total of 10 courses amounting to 30 credits as specified in the programme curriculum. The minimum cumulative GPA requirement for graduation will be 2.67 for the MCG Programme.
Term 1 (Autumn)
Cities and Social Change (3 credits)
Smart and Sustainable Cities (3 credits)
History, Heritage and Regional Perspectives (3 credits)
Understanding Social Indicators and Social Policies (3 credits)
Urban Issues and Policies: International Symposium (3 credits)
Term 2 (Spring)
Intangible Culture and Heritage Conservation (3 credits)
China's Regional Economic Development (3 credits)
Ageing Policies in Greater China (3 credits)
Global Connections and Cultural Diversity: Exploring China-Africa Relations (3 credits)
Regional Policy Study and Visit in the Greater Bay Area (3 credits)
Graduation Requirements
Obtain 30 credits
Achieve a minimum CGPA of 2.67
Fulfil all programme requirements
Admission requirements
Applicants should have a bachelor's degree with first or second class honours from a recognised tertiary institution*, and an applicant whose degree is from a non-English-medium tertiary institution should obtain:
TOEFL: minimum acceptable score of 550 (paper-based test) or 79 (internet-based test) or
IELTS: minimum acceptable score of 6.5 or
An equivalent score in a recognised test**.
* Equivalent qualifications and experience may be considered on a case-by-case basis;
** Interviews may be conducted if deemed necessary by the Programme Director.
Information
Mode of Study and Duration
Full-time: 1 year
Part-time: 2 years
Application period: 1 October 2020 – 30 June 2021
Application Method: Apply through the online application system.
Application Fee: HKD 400
Tuition Fee: Full-time / Part-time mode - HK$120,000 for all students
Last updated Sep 2020
About the School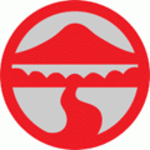 Lingnan University is the liberal arts university in Hong Kong and we have the longest established tradition among the local institutions of higher education. Our history can be dated back to 1888, wh ... Read More
Lingnan University is the liberal arts university in Hong Kong and we have the longest established tradition among the local institutions of higher education. Our history can be dated back to 1888, when our forerunner, the Christian College in China, was founded in Guangzhou, and to 1967, when the institution, as Lingnan College, was re-established in Hong Kong. In 2015, Lingnan University was named as one of the "Top 10 Liberal Arts College in Asia" by Forbes.
Read less