Program Description
Overview
The Master of China Studies (MCS) is an MA-level degree program with a strong focus on China's economic, cultural, and societal context. Zhejiang University International Business School (ZIBS), partnering with the Institute of China Studies, infuses business trends into the longstanding China Studies program. The interdisciplinary curriculum allows students to work analytically, and to gain an in-depth understanding of China. ZIBS provides academic support, corporate support, and teaching space.
The MCS has a team of more than 20 professors from various departments and practical components of the program, such as workshops, field trips, and internships, engage students in the Chinese society to further prepare them for conducting independent research and to integrate empirical knowledge in daily life and work.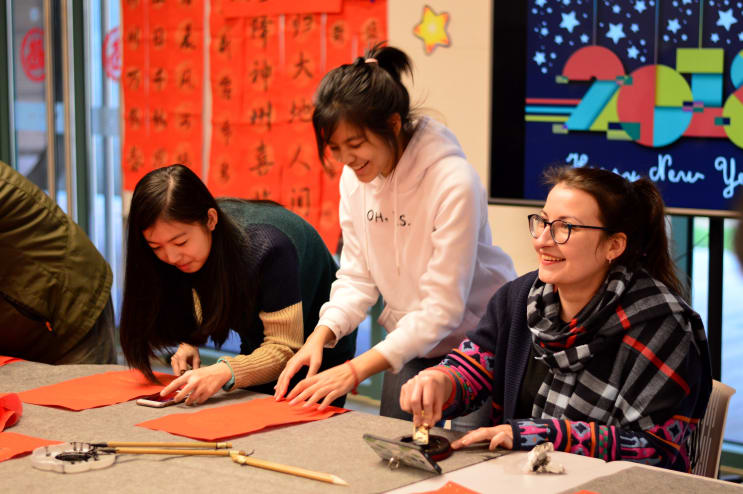 Program Details
Objectives
Through an interdisciplinary curriculum and in-depth field research in China's contemporary economic, cultural, and societal context, students gain a unique perspective on the social and business environment of China. China Studies at ZIBS is built on the premise that international students should be able to interact and communicate with the local community by learning to speak Mandarin Chinese while pursuing their studies in English.
Program Outline
The program is built on two interdisciplinary modules: Understanding Contemporary China & Doing Business in/with China, all of which ensure that students acquire a broad understanding of contemporary China and issues related to its economy and practice of business.
Required and core subjects include topics such as:
Chinese Language
China Studies Seminar (Social Research Methods & Academic Writing)
Intercultural Competence
Lecture Series of China Studies
Chinese Civilization
Geopolitics and Business
Students may choose electives in China Business, China Culture and Society, such as:
Technology, Innovation and Transformation
Leadership in China
China's Fintech Engine
Digital Commerce in China
Globalization and International Business
Growth Markets and BRI
Chinese Local Society and its Modernization
Chinese Public Policy
China Culture and Society in the 20th Century
China Intellectual History
All students will complete an internship, generally 3-6 months in length. A thesis is required for all students in the Master of China Studies.
*Courses indicated are subject to change and are indicative only.
Language of Study
The primary instruction language is English with a rigorous Mandarin curriculum serving as an additional component to enhance your Chinese language proficiency.
Format and Duration
The length of the full-time program is 2 years. MA candidates from partner universities could optionally study 1 year at Zhejiang University. The principal teaching location is the ZJU International Campus in Haining. The formal curriculum provides further insights into topics of interest related to China.
Degree and Certificate
Graduates will obtain both the degree and diploma of Master of China Studies from Zhejiang University, after having completed 24 credits, a thesis and an internship.
International Student Environment
The MCS program provides a unique environment for students to learn from each other. Through both in-class and after-class activities, students have the opportunity to develop their cross-cultural communication skills, establish their own international contacts, and explore potential cooperation opportunities.
In-company Experience
All students are required to complete a 3-6 month internship, depending on the nature of the engagement. It is an outstanding opportunity for participants to apply their learnings to real situations, achieving a high degree of integration between learning and practice.
Logistics Support in Haining
The International Campus provides shuttle services to the Hangzhou campus. The school may also provide other shuttle services to the railway station upon students' requests. A campus service center provides access to city services, such as bus and public bicycles, as well as advising on daily living on campus and in Haining.
Accommodation and Facilities
The International Campus provides on-campus accommodation options, paid by students. Campus facilities include full catering, sports facilities (both in-door and out-door), convenience stores, cafes, banking, and postal services, common meeting areas, etc. It is a fully-autonomous campus.
Fees
Tuition: 30,800 RMB/year
Accommodation Fee: 8,000 RMB/year
Insurance: 800 RMB/year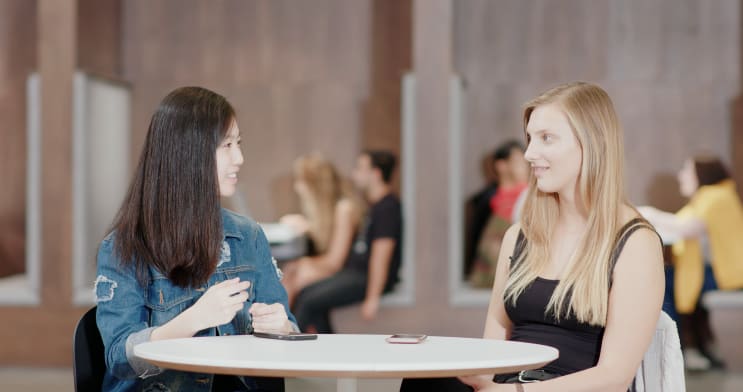 Admission
Prepare Your Application

Eligibility:

Applicants must be non-Chinese citizens in good health.
Minimum bachelor's degree in any given major.
Applicants must be under the age of 40.
TOEFL, IELTS and/or other internationally recognized English test certificate demonstrating the applicant's proficiency in English.
The list of documents for application can be found here: http://iczu.zju.edu.cn/english/redir.php?catalog_id=22211
All applicants shall submit the electronic documents online to the Office of Admission and Management for Postgraduate Students, the International College, and mail physical documents to the mailing address of the Institute of China Studies no later than the deadline. The deadline for admission is March 31th, 2020. The application package should be labeled as "Master's Degree Program Application Materials".
Incomplete applications will not be processed. All materials will NOT be returned regardless of the result.

Online Application

Afterward, send your application with supporting documents to the mailing address provided above. Application deadline for admission to the program and ZJU Scholarship 2020-2021: March 31th, 2020.

After Application

For more information on registration, medical insurance and accommodation, please consult to the International College at http://iczu.zju.edu.cn/english/redir.php?catalog_id=22211
Last updated Apr 2020
About the School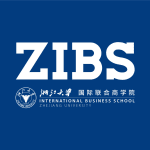 Zhejiang University International Business School (ZIBS) was founded on the ZJU International Campus at Haining in November 2018 to facilitate academic and corporate exchange between the West and the ... Read More
Zhejiang University International Business School (ZIBS) was founded on the ZJU International Campus at Haining in November 2018 to facilitate academic and corporate exchange between the West and the East. With a legacy of academic excellence, innovation, and entrepreneurship from China, ZIBS embraces and embodies the future. The business school prepares responsible and aspiring leaders, and the ecosystem it serves, to face the challenges of an increasingly complex global business environment. By connecting people and ideas, ZIBS shapes the future of business in the new global economic era.
Read less