Program Description
This specialization is for aspiring leaders within the Human Resources field who wish to enhance their understanding of the key concepts involved with strategic human resource management such as creatively analyzing and solving organizational problems and creating strategic alignment between human capital and organizational goals. The program will teach you how to examine structures, systems, culture, and leadership, including how to implement organizational change and how to leverage competitive advantage in the global marketplace.
Duration

18 - 24 months

Intakes
Spring - February
Summer - June
Autumn - September

Tuition Fees
AED 8,967
USD 2,443
(VAT 5% inclusive)

Career Opportunities
Students and graduates of UOWD's Master of Business (Human Resource Management) program typically work in roles such as:
Human Resource Managers/Directors
Training and Development Specialists
Recruitment and Placement Managers
Labor Relations Specialists
Compensation and Benefits Managers
Occupational Analysts
HR Consultants
Payroll Managers

Professional Accreditation
AHRI (Australian Institute of Human Resources)
This program is accredited by the Australian Human Resources Institute (AHRI). Students will enjoy a variety of benefits contributing to their personal and professional development in order to advance into more senior leadership roles. The accreditation will also serve as a pathway to AHRI Membership status

Accreditation and Recognition
Because we're licensed by the UAE Ministry of Education - Higher Education Affairs, through the Commission of Academic Accreditation, our students and graduates can be assured that our degrees are recognized throughout the UAE and internationally.
All MBus programs are also quality assured by UOW Australia, which is registered with the Australian Tertiary Education Quality and Standards Agency (TEQSA), the national regulator of higher education in Australia. Upon graduation, students can choose either a degree certificate from UOWD or a degree certificate from the University of Wollongong Australia.

Double Specialization
The Master of Business program also offers specializations in Marketing, Financial Management, Innovation and Entrepreneurship, International Business and Management. If you decide you would like to complete two MBus specializations when you enroll at UOWD, there are arrangements in place that mean you can do this in minimal time.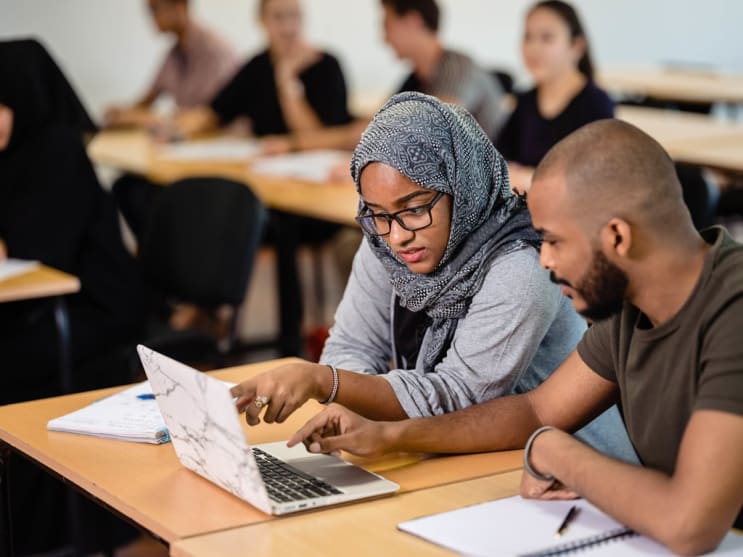 Program Duration
The maximum requirement to graduate from a single specialization MBus program is twelve (12) subjects. However, if you have completed a Bachelor degree in a relevant area or a UOWD Graduate Certificate in Business, or you have extensive professional work experience in a related area alongside a Bachelor degree, you may be able to complete the MBus program in a total of ten (10) subjects in line with UOWD's policy on Credit for Prior Learning. Your eligibility for Credit for Prior Learning will be decided in consultation with UOWD's Faculty of Business office prior to the beginning of the program.
A single specialization MBus program will normally take you five or six semesters to complete (based on three semesters per year with summer as an optional semester and two subjects per semester). At this rate, the degree can be completed in two years or less. Classes are held at 6:00 pm - 9:30 pm, Sunday to Thursday. Each subject requires one evening of attendance for 13 weeks.

Program Structure
Your program of study will be as follows:
Common Business Foundation*
ACCY801 Accounting and Financial Management
ECON802 The Economics of Global Business Challenges
MGNT803 Organisational Behaviour and Management
MARK804 Principles of Marketing Management

Specialization Subjects
MGNT908 Human Resource Development
MGNT930 Strategic Human Resource Management
MGNT949 Performance Management
MGNT969 Job Analysis, Recruitment, and Selection
MGNT963 Management of Workplace Health and Safety

Electives**
MGNT910 Strategic Management
MGNT978 Cross-Cultural Management
MGNT915 Management of Change
MGNT920 Organisational Analysis
MGNT911 Organisational Behaviour
MGNT923 Contemporary Issues in International Business
OPS935 Project Management

Capstone Project
MGNT922 Business Research Project
* If you are eligible for credit for prior learning from all four foundation subjects, you will be required to complete two further elective subjects from within your specialization.
**Students are required to choose two electives from the approved list.
Last updated Sep 2019
About the School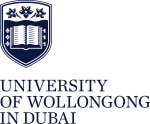 We have combined the academic excellence of Australia's 12th highest ranking university with the culture and excitement of the cosmopolitan city of Dubai, to provide a dynamic, stimulating and rewardi ... Read More
We have combined the academic excellence of Australia's 12th highest ranking university with the culture and excitement of the cosmopolitan city of Dubai, to provide a dynamic, stimulating and rewarding environment for students, research practitioners and business professionals alike. At the same time, we are active contributors to the burgeoning knowledge economy of the UAE.
Read less