Master of Business Economics and Competition
Home ›
Master ›
Master of Business Economics and Competition
Read more about this program on the institution's website
Program Description
The Master in Business and Competition Economics is a two-year post-employment master's degree and taught in Portuguese, which seeks to provide specialized training in the area of company economics and business strategy and in the area of competition and regulation of sectors .
5 Reasons to Choose the Master in Business and Competition Economics at ISCTE Business School
1. Don't miss the opportunity to study at one of Europe's most reputable master's degrees
The Master in Business and Competition Economics was 33rd at the regional level (WESTERN EUROPE), being the 1st thematic master in Portugal, in the category of Masters in Economics in the "Eduniversal Best Masters Ranking" 2015/2016.
2. Learn from the most experienced professionals in the field
Participation in the course of professors with extensive experience in the scientific areas covered, both in public and private institutions (ex: Competition Authority, INE, Ministry of Economy, Ministry of Finance, Ministry of National Defense, CMVM-Securities Market Commission, AICEP-Agency for Investment and Foreign Trade of Portugal, ERSE-Regulatory Entity for Energy Services, ERSAR-Regulatory Entity for Water and Waste Services, ANACOM-Autoridade Nacional de Comunicações, among other institutions);
Invited speakers will also participate in the course, namely top managers of national / multinational companies, in order to share their experience.
3. Benefit from a highly qualified faculty
The faculty of ISCTE Business School is the author of more than 100 books in different management disciplines, many of which are part of mandatory reading in other Portuguese universities;
An environment of great proximity between students and teachers. There is a weekly service schedule for students, providing permanent contact via e-mail and maintaining close contact with former students throughout their professional lives;
Extensive experience of the teaching staff in teaching and research in the master's core areas;
This master's study plan is carefully structured in order to fulfill the training needs necessary for high level professional performance in this area of specialization.
4. Acquire knowledge in an area of high demand and expertise
The current economic reality is characterized by a very rapid evolution of the external environment in which companies operate. In particular, we are witnessing the constant emergence of new products and technologies, the intensification of competition at global level and the emergence of public entities that seek to guarantee the existence of adequate competition between companies, as well as regulate the functioning of specific markets. In this context, organizations feel an increasing need for professionals capable of better understanding and reacting to these phenomena.
5. Get excited about new career prospects
Our Careers Service will support your insertion in the job market through advice, access to opportunities and events to contact companies;
This master's degree represents a unique offer in the Portuguese university panorama, allowing its students to have a different position in the job market;
100% employability rate after 12 months of master's degree;
The sectors most represented in the absorption of new masters are Trade & Services, Construction and Consulting & Auditing.
Curricular Units
Examples of course units:
Company Economics and Business Strategy
Global Economy and Internationalization of Companies
Projects and Companies Evaluation
Quantitative Methods and Techniques for Economics
Decision, Strategic Interaction and Contracts
Competition and Regulation Policy
Economics of Human Resources and Labor
Sectoral Dynamics
Business and Competition Economics Seminar
Environment, Energy and Sustainability
Corporate Governance and Corporate Social Responsibility
Banking and Insurance Economics
Pricing Policy
Macroeconomic Markets and Policy
Application
The Master in Business and Competition Economics is aimed at:
Graduates in Economics or Management who wish to complete their training in the specialization domain proposed here and / or acquire more applied training;
Graduates in other areas who have a solid background in quantitative methods and who are interested in developing their knowledge in the areas of Economics and Management;
Professionals needing to deepen their knowledge, namely, consultants; cadres of large companies exercising functions in the areas of planning and strategy; managers of small and medium-sized companies; cadres of sectoral organizations and, finally, cadres of Public Administration that perform functions related to sectorial and business action and to regulatory and competition policies.
Applications are submitted exclusively online, through the ISCTE website. Candidates will be required to provide a variety of information that must be manually entered into the online form, such as Personal Data, Literacy Qualifications and Professional Experience. You will also need to upload some Documents on the online Application Form:
Degree Completion Certificate, issued by the University or Higher Education Institute
Identification document
Photograph in jpg, jpeg, png format
Two letters of recommendation
CV
English language proficiency (optional)
GMAT / GRE test results (optional)
Would you like more information?
Contact your Program Manager!
Paulo Pires
masters.ibs @ ISCTE -iul.pt
Tel .: (+351) 210 464 115
Consult the detailed information about the master's study plan, faculty, testimonies of alumni and registration process on our website !
Last updated Aug 2020
About the School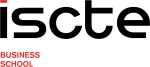 Iscte Business School is a pioneer School in the teaching of management and business sciences, and the first where this was an autonomous area as opposed to a subject taught within the field of econom ... Read More
Iscte Business School is a pioneer School in the teaching of management and business sciences, and the first where this was an autonomous area as opposed to a subject taught within the field of economics. The links to the corporate world are a distinctive feature of our School. Since the outset, IBS has relied on the support of invited faculty from the business world whose collaboration has provided valuable input for our curricula.
Read less