Master of Business Analytics (MANA)
Program Description
Launch Your Career with Tulane's Master of Business Analytics (MANA)
Employers in all industries - and across the globe - urgently need to hire graduates who can translate complex data into manageable intelligence that can guide business decisions. Tulane's Master of Business Analytics (MANA) program will give you the rigorous, quantitative training you need to break into this sought-after field.
Learning from our distinguished faculty members, you'll be grounded in the practical application of business analytics through a specialized curriculum co-designed by our industry partners. As a result, you'll move seamlessly into your career.
Why Freeman?
Our industry-driven curriculum focuses on the skills that employers need; you will be exceptionally prepared to join this in-demand field, and specializations allow you to customize your education to your career goals.

Classes feature experiential learning to immerse you in real-world scenarios where you will gain the confidence to use big data to drive business decisions.

Interaction with industry partners starts during the summer term with visits to local companies, both traditional and tech, and continues with in-class projects throughout the year.

Small classes make professors more than teachers; they are mentors who will be an ongoing resource.

Tulane BSM graduates can accelerate their degree by waiving 6 credits from the 36 credit curriculum.

The program can be completed in 10 months or extended to 18 months, allowing for a summer internship.
Master of Business Analytics Curriculum
In designing our coursework for Tulane's Master of Business Analytics, our faculty leveraged connections with industry partners to create an innovative, experiential curriculum that responds to market demands.
Classes offer deep dives on an extensive number of topics including database management, machine learning (unsupervised and supervised learning), predictive analytics, prescriptive analytics, data visualization, Excel VBA, cloud computing and deep learning.
Students learn the skills employers need: Visualization and Dashboard through Tableau, Data Exploration through SQL, Predictive Modeling (R) and Deep Learning (Python).
Our specializations take advantage of exceptional faculty across Freeman and allow students to work toward specific career goals.
Project-based courses offer the hands-on experience needed to transition easily to industry.
Fall Semester 2020
MGSC 7000: Business Analysis Practicum
MGSC 7100: SQL Database Fundamentals and Business Intelligence
MGSC 7330: Business Statistics and Modeling with R
MGSC 7310: Modeling and Analytics
MGSC 7340: Web Analytics
Spring Semester 2021
MGSC 7320: Advanced Spreadsheet Modeling
MGSC 7520: Advanced Modeling and Analytics
Advanced-Data Management (course number forthcoming)
Elective
Elective
Fall 2021 Electives
Analytics electives span a broad range of subjects including accounting, finance, marketing, operations, and organizational behavior, allowing students to customize the program to meet their specific career objectives:
Accounting Analytics
Advanced Energy Trading and Finance
Econometrics and Forecasting
Energy Fundamentals and Trading
Financial Modeling
Marketing Research and Analytics
Operations and Supply Chain Management
Organizational Research Methods and Analytics
Social Media and Online Marketing
Approved Graduate Electives
Students can elect to take other approved graduate electives offered in several functional and industry areas in order to customize their experience.
Master of Business Analytics Specializations
In addition to gaining mastery of the skills needed to enter the in-demand field of analytics, the MANA program offers the opportunity to choose an area of specialization. Through electives offered by faculty in disciplines including accounting, energy, finance, management, and marketing, students can choose to create a MANA program that meets their more specific academic and career goals.
Energy Analytics
The energy industry is one of the world's largest, with ample opportunities for those with the right skills and experiences. Students pursuing a specialization in energy will learn about the business of energy trading and finance, including technical analysis, electronic trading algorithms and the trading of energy derivatives. Freeman's state-of-the-art trading floor gives students hands-on knowledge of what traders look for when making investment decisions. Graduates with this specialization are prepared for analytics careers at energy companies, energy-related investment, and trading firms and energy consulting companies.
Finance and Accounting Analytics
Coursework in the MANA finance and accounting concentration explores topics including regression models, the practical application of financial theory and accounting analytics through a combination of class formats, including real-world, team-based projects with sponsoring organizations. Students must complete a total of three courses, including at least one from each discipline. This specialization equips students with the tools to delve deep into the challenges and opportunities companies face in corporate finance, asset management, and other core business functional areas, and to use analytics to provide data-driven solutions.
Marketing and Management Analytics
Specialization in marketing and management helps students understand processes for customer identification, acquisition and retention, and the related management processes of both large and small organizations. Coursework includes topics such as marketing research, operations and supply chain management, organizational research, and social media and online marketing. Cases, experiential class activities and discussions with industry professionals provide a necessary foundation for tomorrow's business leaders. Students must complete a total of three courses, including at least one from each discipline. This specialization is especially helpful for students who plan careers in customer-centric industries such as retail, consulting and entrepreneurship.
Career Outcomes
A 2016 report by consulting firm McKinsey & Company estimates a demand for approximately two to four million data analysts in the U.S. alone over the next decade. Tulane's MANA curriculum will prepare you to move seamlessly into your career while putting you in contact with the industry partners who can expedite your job search.
In our Career Management Center, you can schedule one-on-one meetings with a career consultant who works with all MANA students. In addition, you will be able to tap into Freeman's network of dedicated alumni, who engage with current students as mentors and potential employers.
Industry Connections
Interaction with industry leaders is built into our curriculum from day one through summer visits to companies, in-class projects, and events such as the annual Tulane Business Analytics Colloquium and the MANA Advisory Council Round Table. At these events, you will learn from leaders in the industry as well as make professional connections to jump start your job search.
Application Requirements
Our application process is designed to be completed online. We will review applications for admission with unofficial transcripts and score reports. Official copies of transcripts and test scores are required at the time enrollment is confirmed.
Requirements
Online Application Form ($125 application fee)

Resume (uploaded online)

One Essay (uploaded online)

One Letter of Recommendation (submitted online)

Undergraduate Transcript/s from Accredited University (uploaded online)

GMAT Score Report or GRE Score Report (uploaded online)
In addition, international students are required to submit:
TOEFL/IELTS/PTE Score Report

Affidavit of Support and financial documentation certifying funds

A course-by-course transcript evaluation if educated outside of the United States
APPLY NOW!
Last updated Mar 2020
About the School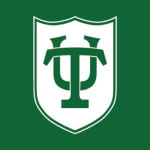 A. B. Freeman School of Business at Tulane University, originally the College of Commerce and Business Administration, was established in 1914 and is a founding member of the Association to Advance Co ... Read More
A. B. Freeman School of Business at Tulane University, originally the College of Commerce and Business Administration, was established in 1914 and is a founding member of the Association to Advance Collegiate Schools of Business (AACSB), the premier accrediting body for collegiate schools of business. Today, the Freeman School is a leading internationally recognized business school with nearly 3,000 students in programs spanning the globe.
Read less