Master of Arts in Transpersonal Psychology (on-campus)
Home ›
MA ›
Master of Arts in Transpersonal Psychology (on-campus)
Program Description
On-Campus Program
Sofia University's Master of Arts in Transpersonal Psychology (MATP) degree is a two-year on-campus program created to allow you to engage in your own personal development while preparing for doctoral-level study and professional applications of transpersonal practices and principles. If you are a self-motivated learner who grapples with the challenges of our time and seeks to make a positive change in the world, this program is for you. Transformative learning is the foundation of the program, and our graduates serve as change agents, healers, and transpersonal scholars. This life-transforming program is taught by leading faculty in transpersonal psychology who serve as mentors and guides in both the classroom and research settings. Our faculty publishes in diverse areas of inquiry including exceptional human experiences, consciousness studies, creativity, comparative religions, and the interface of cultural studies and transpersonal psychology. Our distinctive balance of scholarly study, experiential learning, and professional development serves to support you in finding ways to take transformational concepts and practices into the world to promote social change and healing in a variety of settings.
What does this prepare you for?
Students who complete the Master of Arts in Transpersonal Psychology degree are well equipped to pursue doctoral study in one of our transpersonal-oriented PhD programs as well as programs in religious studies, theology, ministry, psychology and other helping professions, leadership, or law. The program complements studies in seemingly distant fields such as applied mathematics, computer science or complex systems, i.e. any program that can benefit from the knowledge of human consciousness and transformation. The graduates of our program work in both for-profit and non-profit sectors, in holistic healing arts centres, education, entrepreneurship and professional training programs.
Last updated Mar 2020
About the School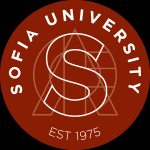 Sofia University has built itself on a foundation of transformative, transpersonal education since 1975.
Sofia University has built itself on a foundation of transformative, transpersonal education since 1975.
Read less