Master of Arts in Tourism Management
Program Description
Overview
The global tourism industry demands passionate entrepreneurs and leaders with advanced, industry-specific training. The Master of Arts in Tourism Management (MATM) program is designed to help you fulfill that demand.
If you have a passion for international travel, sustainable tourism or any other facet of the tourism and hospitality industry, the MATM program can help you acquire the skills and experience to thrive in any number of exciting and highly rewarding career paths.
Created in collaboration with industry experts, this program will equip you with the leadership tools, advanced knowledge, and real-world skills to tackle the most pressing issues and capitalize on the latest trends in global tourism.
The MATM program is built around three central themes: leadership, marketing, and destination development. Cutting-edge course content will expand upon a conceptual foundation in the social sciences, enhancing your personal development and providing unique insights into tourism, both as a sustainable economic engine and a global social phenomenon. A variety of engaging electives allow you to customize your educational journey and align it with your desired career path.
You'll examine real-life case studies that showcase different approaches to sustainable tourism development, engage with knowledgeable, highly experienced faculty and learn how to address common workplace challenges within tourism and hospitality organizations. In the on-campus program, you'll build valuable industry experience during an overseas field study trip to a world-renowned international destination.
The MATM program is offered in two delivery models: an 18-month on-campus delivery or a two-year blended delivery that combines online, self-directed learning with three one-week residencies on our stunning Victoria campus.
Who It's For
The MATM program is designed for tomorrow's trailblazers in global tourism. It's for motivated leaders who want to rise to the highest levels within the industry – be they management, entrepreneurs or consultants in the public, private or not-for-profit sector.
Most importantly, this program is for anyone with a tourism-related background who wants to obtain the skills, confidence and strategic vision to step boldly into an exciting, high-level career in the global tourism industry
Key Features
The Master of Arts in Tourism Management is a 36-credit program that covers a wide array of topics integral to your success in the highest levels of the tourism industry. The program, which combines team-based work and self-directed learning, consists of eight required courses, three electives, experiential field studies, a graduate research paper and an optional internship.
INTERNATIONAL FIELD STUDY:
The MATM on-campus program's Global Tourism course includes an overseas field study to a world-renowned international destination. During this trip, you'll conduct field research on a topic of your choice while connecting with local agencies and experiencing the destination from a tourist's perspective. This week-long trip includes both group activities and individual time to explore on your own.
GRADUATE RESEARCH PAPER:
You'll complete the MATM program with a graduate research paper that integrates both critical theories and applied research. This research paper will give you an opportunity to deep-dive into a specific topic of interest and will significantly enhance your ability to create real-world deliverables like feasibility studies and business plans. This experience is particularly valuable if you're considering pursuing a doctorate at some point in the future.
INTERNSHIP:
As part of the MATM program, you'll have the chance to develop valuable industry connections and obtain even more real-world experience during an optional 420-hour internship. Your internship is an opportunity to intimately explore a specific career path – either in Canada or abroad – with the full support of Royal Roads staff and faculty.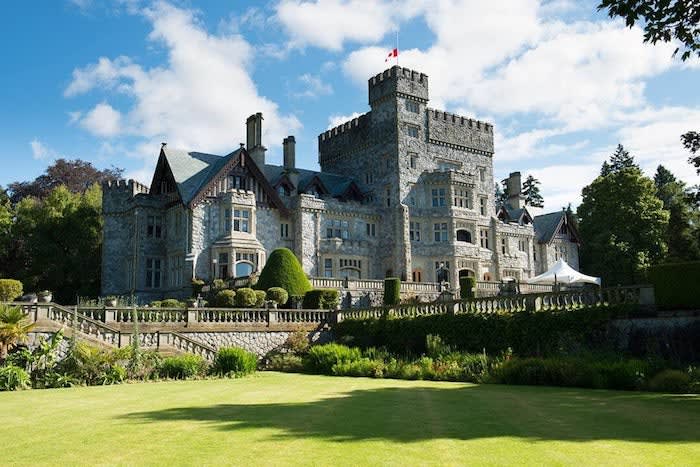 Last updated Oct 2019
About the School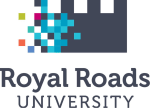 Located in one of Canada's most beautiful National Historic Sites, Royal Roads University has a long history of excellence. In 2015, we celebrated 75 years of leadership and learning - 55 years as a m ... Read More
Located in one of Canada's most beautiful National Historic Sites, Royal Roads University has a long history of excellence. In 2015, we celebrated 75 years of leadership and learning - 55 years as a military college and 20 years as a public applied research university.
Read less