Master of Arts in Psychology
Home ›
MA ›
Master of Arts in Psychology
Program Description
Medaille College's M.A. in Psychology is a 36-credit course of study in which students take 3-credit courses: Social Psychology, Cognitive Psychology, Biological Basis of Behavior, Research Methods, Assessment, Counseling, Statistics, Evolutionary Psychology, Developmental Psychology, and Psychopathology. In addition to this coursework, students must also successfully complete EITHER a thesis of potentially publishable quality (6 credits) OR an internship (6 credits) in order to earn the M.A. degree. Students may enroll in either the on-campus or online programs.
The M.A. in Psychology is designed to provide students with a thorough grounding in advanced principles and methods of psychology at a graduate level suitable for building careers in business, education, research, and government. The objectives include providing students with an opportunity to:
Explore several subfields of psychology.
Learn more about the science and practice of psychology and focus on their interests.
Gain advanced training in each of the core areas of study.
Develop the analytical tools necessary for successful careers and/or further study in psychology at the doctoral level.
Those students with a goal of continuing to doctoral-level study will have the opportunity to strengthen their credentials and to gain a more advanced background to facilitate continued learning.
Optional Concentration in Sport Psychology: Students in the M.A. in Psychology may pursue an optional concentration in "Sport Psychology". The concentration in Sport Psychology is designed to provide students advanced coursework to pursue sport psychology and coaching as a vocation. Content will focus on fundamental principles in the area of sport psychology, sport counseling, and intervention, psychological factors in rehabilitation and coaching and performance. This advanced study will also serve professionals in the field of sport performance, coaching, health, fitness, and wellness. Students will declare upon entering the Program or at the end of the First Semester in attendance.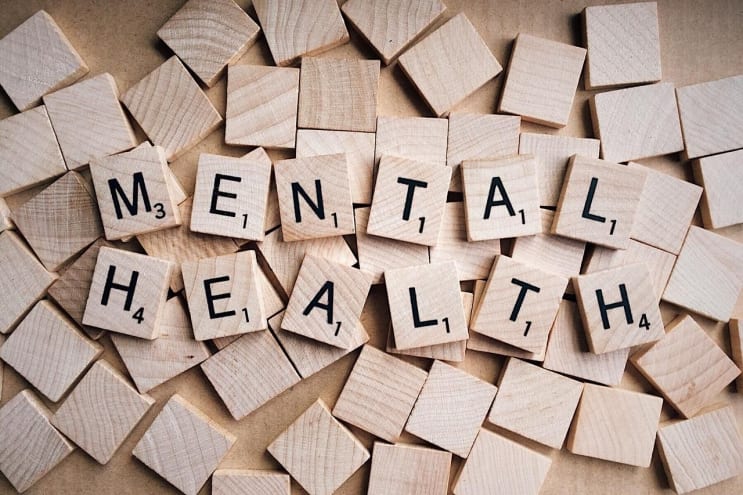 Wokandapix / Pixabay
What can you do with this degree?
Having completed the Master's in Psychology in Buffalo or online, graduates have continued on to careers as:
Sports Psychologist
Sports Management
Coaching
Psychiatric Technicians
Public Relations Representatives
Human Resource Managers
College Professor
Program format
On-campus
Optional concentration in Sports Psychology.
Student Choice Schedule: Students may take 1 to 4 courses in a given semester.
Each course is 7 weeks in length.
Complete your degree in about one year.
Start Fall or Spring.
A state-of-the-art training experience
The Medaille Family Counseling Center serves as a potential internship facility for students enrolled in Medaille College's Master in Psychology. This unique collaboration between BestSelf Behavioral Health and Medaille is a fully licensed BestSelf mental health outpatient treatment location offering families and individuals evidence-based mental health therapy. The state-of-the-art facility affords graduate-level students an in-depth, first-hand learning experience that is unparalleled in Western New York.
Medaille fits your life
At Medaille College, we understand the challenges of being a working adult with high career aspirations. That's why Medaille's Adult & Graduate programs are designed specifically to fit your already busy schedule. With Medaille, you can earn your degree and still have time for work and family. Medaille College is accredited by the Middle States Commission on Higher Education.
Personalized support.
Guaranteed classes.
Collaborative learning environment.
Financial aid and scholarships are available.
Last updated Oct 2020
About the School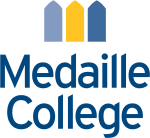 Medaille College is a private, nonsectarian four-year college with campuses in Buffalo, Rochester and online. Medaille focuses on your success as a student and as a future professional by offering und ... Read More
Medaille College is a private, nonsectarian four-year college with campuses in Buffalo, Rochester and online. Medaille focuses on your success as a student and as a future professional by offering undergraduate and graduate degree programs in hands-on, practitioner-based learning environments on campus and in the Western New York community.
Read less