Master of Arts in Political Science - Comparative Politics
Home ›
MA ›
Politics ›
Master of Arts in Political Science - Comparative Politics
Program Description
The courses offered within the program Master of Arts in Political Science - Comparative Politics (MCP) are completely taught and examined in English.
Brief description
The two-year master program in comparative politics taught in English at the Political Science Faculty of the University of Bucharest is among the very few of its kind in Central, Eastern, and South-East Europe. The program provides students with an intellectually stimulating analysis of the key issues in regional and European politics, such as the changing dynamics of state power, the dimensions of regime change, and the challenge posed to states by ethnonationalism and political radicalisms. The program is on track to become of the elite graduate programs of the University of Bucharest in terms of internationalization and EU academic exchanges. A wide range of academic and institutional partnerships ensure enhanced professional skills for prospective students.
MA objectives
Our curriculum stresses both the theoretical and empirical dimensions related to the modern and contemporary evolution of politics and society in the region. The program is methodologically eclectic yet rigorous, with an emphasis on historical and political science approaches. The program offers courses in the fields of democratization, nationalism and ethnicity, political elites and institutions, and constitutionalism. These processes are analyzed as embedded in their area- and country-specific particularities and contexts. The program looks for sophisticated analytical answers to such basic political questions as: 'why are some countries democratic while others are not?' 'why are some countries torn by ethnic conflict?' 'do constitutions matter?' 'what is the impact of global capitalism on state sovereignty?' At the same time, the comparative perspective is deeply embedded both in the curricula and in the overall direction of the program.
Advantages for foreign students
The master program is meant for students with a BA degree (180 ECTS) in political science, history, sociology, law, economics, philosophy, and philology, coming from Romania, Central and South-East Europe, EU and Non-EU countries. Students, many of them international and exchange, take part in small graduate seminars and thus benefit from the direct guidance of the professorial body. The faculty/student ratio (currently approximately 1:3) meets the most demanding standards of higher education. Courses will be taught by academics with solid credentials in their respective fields of expertise; all faculty members have had extensive exposure to the international academic world. With this Master program, the graduates will be well prepared for various jobs opportunities requiring an in-depth knowledge of the political, economic and social issues at stake in Central and Eastern European Countries. The Master program prepares students for careers in academia, enterprises, public bodies, think tanks, NGOs, foundations, media, EU institutions and international organizations. Most of our graduates succeeded in their pursuit of a successful career in a wide range of public and private institutions, in Romania and abroad.
Main courses and research subjects
The courses focus on the historical roots of political processes, explore how can democratic institutions and practices be generated, challenged and sustained, recognize and cope with the particular features of the area, studying them in a wide comparative perspective.
Central and Eastern European Politics (Stelian Tanase /Chioveanu Mihai)
Democratic Transitions (Petrescu Cristina)
Nationalism and Citizenship. Theoretical and Comparative Perspectives ( Victor Rizescu)

European Fascisms, 1919-1945 (Mihai Chioveanu)

Comparative Ethnopolitics (Petrescu Cristina Petrescu )
Modern Political Thought in Eastern Europe (Victor Rizescu)
Comparative Post-communism (Dragoș Petrescu)
20th Century Genocides (Mihai Chioveanu)
Electoral Behaviour in Central and Eastern European Democracies (Gabriel Sebe)
Political Representation of Minorities in Central and Eastern Europe (Oana Suciu)
Political Radicalism and Mass Democracy (Camil Pârvu)
Political Modernities in South Eastern Europe (Dragoș Petrescu)
European Constitutionalism (Bogdan Iancu)
A Comparative Approach to Political Elites (Alexandra Iancu)
Revolutions and Regime Change in Eastern Europe in the 19th and 20th centuries (Silvia Marton)
Social Movements in Central and Eastern Europe (Claudiu Tufiș)
Last updated Mar 2018
About the School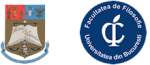 In general, both within the country and abroad, the University of Bucharest is considered to be the most important educational, research and cultural institution in Romania. During its 150 years of ex ... Read More
In general, both within the country and abroad, the University of Bucharest is considered to be the most important educational, research and cultural institution in Romania. During its 150 years of existence, it has achieved a steadfast national and international prestige. The numerous generations of students and professors have succeeded in asserting our University as one of the benchmark institutions for the whole Romanian society, as it is the first existing Romanian institution to ever reach the top 600 universities of the world.
Read less