Master of Arts in Political Economy of Money and Development
Home ›
MA ›
Master of Arts in Political Economy of Money and Development
Program Description
Develop a critical understanding of issues arising from the attempts to "rethink" economics in the aftermath of the global crisis, and frame new problems in a changing world.
The M.A. in Political Economy of Money and Development is a 12-month, full-time, course-based, intensive program. Students will acquire skills of theoretical and practical relevance in three areas: new and changing views of macroeconomic policy management, state-of-the-art tools of political, economic and financial analysis, and the changing role of developing and emerging economies in the global economy.
The Department of Economics and Finance at Franklin has a tradition of teaching economics by encouraging diversity of thought, underscoring the relevance of the history of ideas and connecting what is learned in classes with the real world. This Master's program draws from the broad spectrum of economic analysis and policy in the post-crisis, post-Lehman world.
A special focus of this program is on the foundations of bank and central bank operations with their consequence for macroeconomic policies, quantitative finance as means to explore the political economy of money and markets, new forms of dualism and the role of informal employment in developing and emerging economies.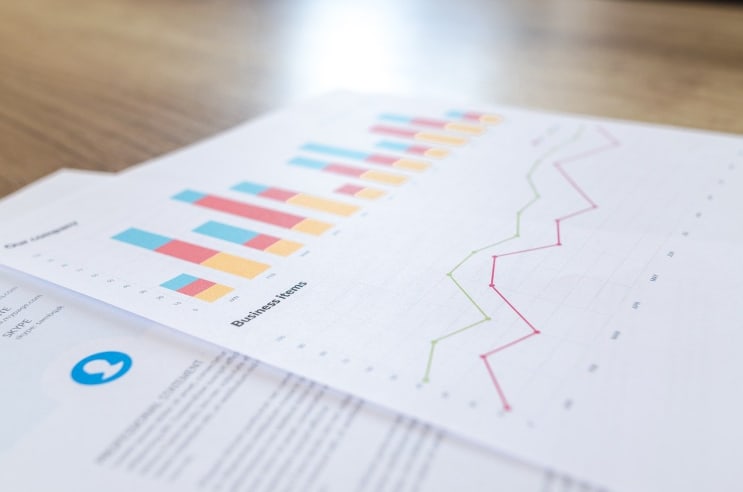 Structure
The program consists of three terms, with the last devoted to research (with the option of an internship), and begins with an orientation session to listen to students' interests and backgrounds that will help us to tailor the program to match students' profiles.
Curriculum
The program unfolds in six core courses, two intense modules, and culminates in a mentored research project, including the option of an internship at Ceresio Investors.
ECN 515 The Government of Money
ECN 520 Games and Contracts
ECN 530 Development Economics
ECN 540 Special Topics
ECN 550 Financial Analysis
ECN 560 Political Economy of Capitalism and Inequality
ECN 570 Economic Policies in the Post-Crisis World
ECN 580 Special Topics
Practical Experience and Employability
Graduates from this program will gain the knowledge, skills, and competencies for a career in education, banking, finance, central banking, international organizations, think tanks, NGOs, development banks, public administration, or government organizations in developing countries. The Program is also excellent preparation for further research work including a Ph.D. program.
Tuition
Tuition for the Master of Arts in Global Political Economy of Money, Finance, and Development is paid in Swiss Francs.
| | |
| --- | --- |
| 2020 - 2021 Tuition | CHF 16,000* |
*There is a limited number of teaching assistantship positions available (stipend 1.000 CHF per semester).
Scholarships & Financial Aid
Over 85 percent of Franklin students receive financial aid. As an institution, Franklin offers scholarships based on academic merit and financial need. Additionally, students may receive aid from various external programs based on citizenship, need, and other factors. Together we create a financial aid package and carefully guide you through your financing options to help you afford your education.
Franklin University Switzerland Institutional Scholarships
These scholarships are awarded based upon academic merit or demonstrated financial need and are considered "free" money because they do not require repayment. These discounts are renewable annually provided the student meets the designated requirements. There are two types of institutional awards:
Merit Scholarships
Merit scholarships are awarded upon admittance to the University and are based upon academic achievement. Every applicant is automatically reviewed for merit scholarships, but priority is given to students who apply for admission by our December 1 deadline. After December 1, students may be considered for merit scholarships, but only if funds are available. Notice of the merit award amount is included with the official admission letter.
Financial Aid/Need-based Scholarships
Need-based scholarships are based upon a family's demonstrated financial need. We take into consideration household income, assets, family size, the number of students attending universities simultaneously, and other factors. These awards are sent out on a rolling basis after admission, and after the FAFSA (www.FAFSA.ed.gov) is completed (for U.S. students). Students who are not U.S. citizens or residents complete a similar institutional application on Net Partner and are awarded based on the same criteria.
U.S. Federal Loans
Available only to students who are U.S. citizens or legal residents, Federal Direct Loan amounts increase each academic year as students progress through their degree programs. For subsidized loans, interest does not accrue while a student is enrolled, and during the first six months after graduation. Unsubsidized loans accrue interest as soon as they are received. All loans must be repaid.
Life-long Learning Scholarship Program
The Life-Long Learning Scholarship Program (LLLS) supports students by preparing them to be career-ready upon graduation from Franklin, not only with regard to academic foundations in their respective disciplines but also by providing them with skills that are essential in public and private sector employment in a wide variety of settings. By participating in the Life-Long Learning Scholarship program, students will experience a strong sense of engagement with the University, develop leadership skills, and have the opportunity to learn and develop practical skills in a number of fields and areas.
LLLS Program Eligibility for Students
All undergraduate students enrolled at Franklin University Switzerland with full-time status (a minimum of four-semester courses) may apply for an LLLS position.
A cumulative GPA of 2.50 or higher is required to be eligible for the LLLS program.
All applicants MUST have an account in good standing with the University in order to be eligible for the LLLS program.
Resident Assistants are eligible for LLLS positions for a maximum of 5 hours per week and only with permission from their supervisors.
LLLS Position Levels
The LLLS positions are classified into various levels. First-year students start with simpler, service-oriented positions and progress to more challenging positions with greater responsibility and increased complexity during their upper-class years.
Tier I: Task-oriented. Entry-level students learn basic career skills and experienced students have proven to be dependable. Students may have time to study while conducting projects after their assigned tasks have been completed.
Tier II: Students learn project management and more advanced career skills. Experienced students have the capacity to train and supervise beginner level students. Students do not have time to study during their assigned projects.
Research Assistant or other Academic Assistant Position: Students perform basic to advanced academic research and complete academic projects. Students do not have time to study during their assigned projects.
The LLLS program allows students to experience a strong sense of engagement with the University, develop leadership skills, and have the opportunity to learn and develop practical skills in a number of fields and areas. Students are expected to maintain communication with their supervisor about the schedule, tasks, and deadlines. Supervisors are expected to provide training for LLLS students to fully acclimate the student to the new role.
LLLS Administration
At the beginning of each semester, information about open LLLS positions and the application process is sent to students' Franklin email accounts. The LLLS Program is coordinated by the Dean of Student Life and Engagement in collaboration with the Vice President for Finance and Administration and the Franklin Bursar.
Private Loans
Sallie Mae Student Loans is a financial services company that provides private educational loans to U.S. citizens or permanent residents. The loan application can be found at Sallie Mae Student Loans. The loan will be in the student's name and most students will need a credit-worthy co-signer to apply with them. Interest rates vary based on the co-signer's credit history. The student may borrow up to the full cost of education including, tuition and fees, room and board, books and supplies, transportation and living expenses, less any other financial aid that the student receives. The cost of attendance for each student can be found on Net Partner and should help guide the family as to how much they will need to borrow.
Please note that Sallie Mae is the only private lender that will provide educational loans for students attending an international university not located in the U.S.
Parents may also consider alternatives such as home equity loans or borrowing against insurance or retirement funds, and should consult their bank or a financial advisor before doing so.
Last updated Dec 2019
About the School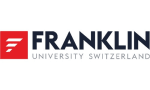 Franklin University Switzerland is education that explores and goes beyond boundaries. It is a school where nationalities and cultural perspectives meet and create unique experiences. It is a learning ... Read More
Franklin University Switzerland is education that explores and goes beyond boundaries. It is a school where nationalities and cultural perspectives meet and create unique experiences. It is a learning method that incorporates travel and interdisciplinary study into the core of the curriculum. We refer to our methodology and mission as the international imperative in education.
Read less