Master of Arts in Latin American and Hemispheric Studies
Home ›
MA ›
Master of Arts in Latin American and Hemispheric Studies
Program Description
Latin America is a paradox. This vibrant region is home to significant advances in human rights, a substantial expansion of female and indigenous political representation, imaginative urban designs and creative solutions to ecological challenges. It is also marked by high levels of poverty and inequality, corruption, fragile institutions, and violence, gangs, and drug and organized-crime cartels.
"We have not had a moment's rest," is how Gabriel García Márquez summed up - Latin America and the Caribbean, a region that embraces more than 20 sovereign states and several territories and dependencies.
The aim of the Masters in Latin American and Hemispheric Studies is to enable students to develop a deep and broad understanding of the region and its trials and contributions. Simultaneously, the program prepares them for careers in government, multinational and non-governmental organizations, the private sector, or post-graduate academic work. Grounded by the expertise of GW's faculty and selected practitioners in the field, the program combines rigorous academics with a professional orientation.
What You'll Study
LAHSP's interdisciplinary program offers a flexible curriculum that comprises core courses and two specialized fields selected in consultation with the Program Director according to each student's interests.
To earn your Master of Arts in Latin American and Hemispheric Studies you must successfully complete our 40 credit program which includes a 3 credit Cornerstone course, 9 credits of core courses, 12 credits in your chosen specialized fields, 3 credits of research methods, 9 credits of electives, and a 4 credit Capstone sequence.
Core Field
In order to acquire a broad, multidisciplinary understanding of the hemisphere, students must take a total of three courses, each one in a different discipline.
Specialization Fields
Students choose any two fields of specialization, such as Economic Development, Migration, Public Health, or Security. They will take at least two courses in each.
Capstone
Second-year students undertake field-based research related to a specific issue of interest to a sponsoring organization.
Prerequisites
Foreign Language
Academic coursework in Spanish, which will prepare students to complete the program's language requirement*, is required at the time of application. This can be demonstrated by:
Study that is equal to four semesters of university-level coursework or equivalent.
Completion of formal language training as part of employment (ex. Peace Corps, JET, etc.).
Growing up in a household where the language is spoken.
Other foreign languages spoken in Latin America will be considered on a case-by-case basis.

*Students need to have a strong foundation in a foreign language before enrolling to be successful in completing the language requirement during the program.
Where You'll Go
Our graduates continue to pursue a wide variety of exciting careers in diplomacy and public service, business, security, conflict resolution, development, and public health. For 2016 graduates, the top employers included:
DAI Global, Inc.
IREX
National Alliance on Mental Illness
U.S. Department of State
U.S. Senate
While you study with us and even once you leave, we'll provide you with resources and support to help you get the job you've always wanted post-graduation. From career counseling, workshops, site visits, and information sessions, The Graduate Student Career Development Center have a variety of tools and tips to get you to where you want to be.
Last updated Dec 2019
About the School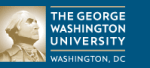 Elliott School graduates are consistently sought after for challenging global careers. What's more, our Washington, DC location allows us to form strong relationships with public, private, and non-pro ... Read More
Elliott School graduates are consistently sought after for challenging global careers. What's more, our Washington, DC location allows us to form strong relationships with public, private, and non-profit organizations that regularly employ Elliott School students and alumni.
Read less