Master of Arts in International Higher Education and Management
Home ›
MA ›
Master of Arts in International Higher Education and Management
Program Description
The initiatives that Chief Executive Carrie Lam aims to apply to higher and continuing education – will certainly trigger increased growth in the sector. In places such as the Mainland China, similar policies have resulted in dramatic higher education expansion in the past few decades. In mostt cases, such changes increase the demand for supporting and administrative staff in higher education-related institutions, as well as high-calibre academic staff and faculty members.
NURTURING LEADERS in Education Field with Global Mindset
UNIQUE FEATURES of the Programme
Interactive courses with experiential learning activities, such as overseas study trips, international research conferences, academic workshops and seminars

Excellent teaching team with internationally renowned scholars and experienced practitioners

International learning and research platforms on higher education and management

Opportunities for students to study abroad in leading universities, such as the University of Oxford

and the University of Bath

Flexible study mode enabling students to attend classes on weekdays or weekends
Gear up for your CAREER MOVE
Be equipped with the capacity to assume advanced management or administrative positions at universities, schools, education-related organisations, education departments in government, and NGOs
Benefit from tailored career advice to identify and approach your dream employers
Prepare for pursuing a professional doctorate programme or PhD programme in social sciences
ALUMNI SHARING
Programme Structure
Students are required to complete a total of 30 credits covering core courses, experiential learning courses, and the Managing Entrepreneurial Education Project to fulfil the graduation requirements.
Core Courses
Course
Globalization, Policy and Society (3 Credits)
Comparative Social Policy Research Methods (3 Credits)
Internationalization and Quality Management in Higher Education (3 Credits)
Creating an Effective Student Learning Environment (3 Credits)
Branding and Marketing of Education (3 Credits)
Internationalizing Education: Institutional Strategy and Development (3 Credits)
Managing Talents and Finance in Education Institutions (3 Credits)
Experiential Learning Courses
Course
Regional Study on Education Management in (3 Credits)
Greater China and East Asia* (1.5 Credits)
Asia Pacific Higher Education Policy and Management Symposium (1.5 Credits)
Postgraduate Studies Seminar Series (1.5 Credits)
Cases and Workshop for Management Issues in Education (3 Credits)
Managing Entrepreneurial Education Project (6 Credits)
Admission Requirements
A relevant bachelor's degree from a recognised tertiary institution, with at least Second-Class Honours*
An applicant, whose degree is not from a tertiary institution in Hong Kong or an English-speaking country, must present**
•

IELTS: Minimum score of 6.5, or


•

TOEFL: Minimum score of 550 (paper-based test) or 213

(computer-based test) or 79 (internet-based test
* Equivalent qualifications and experiences may be considered on a case-by case basis.
**Applicants may submit equivalent assessments for consideration. If necessary, interviews may be conducted.
How to apply
https://www.ln.edu.hk/admissions/applyonline/
Scholarships
A variety of scholarships are available to academic outstanding applicants. Applicants should indicate in their applications that they would like to be considered for the scholarships.
IHEM graduates with top performance in their studies and displaying a high level of academic achievement will receive the merit-based scholarship.
Last updated Oct 2019
About the School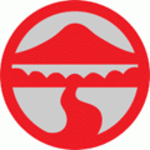 Lingnan University is the liberal arts university in Hong Kong and we have the longest established tradition among the local institutions of higher education. Our history can be dated back to 1888, wh ... Read More
Lingnan University is the liberal arts university in Hong Kong and we have the longest established tradition among the local institutions of higher education. Our history can be dated back to 1888, when our forerunner, the Christian College in China, was founded in Guangzhou, and to 1967, when the institution, as Lingnan College, was re-established in Hong Kong. In 2015, Lingnan University was named as one of the "Top 10 Liberal Arts College in Asia" by Forbes.
Read less