Master of Arts in International Economic Policy
Home ›
MA ›
Master of Arts in International Economic Policy
Program Description
The Elliott School's Master of Arts in International Economic Policy (MIEP) is an interdisciplinary program that provides a strong foundation for understanding new challenges in the global economic system. The program provides analytical rigor and tailored professional specializations to help students pursue challenging careers in the private sector, public sector, and non-profit organizations.
Evening classes accommodate the busy schedules of working professionals and open pathways through which full-time students can explore internships in international organizations, consulting firms, and government agencies in Washington D.C. The MIEP alumni network provides professional internship and job opportunities for students from all over the world.
(The program's name was "International Trade and Investment Policy" prior to the academic year 2019-2020.)
What You'll Study
MIEP students obtain an essential understanding of International trade, international finance, and development economics. Students also acquire hard skills in accounting, corporate finance, and quantitative analysis. Students pursue an individualized professional specialization to prepare them for careers focused on international economics and business.
The program culminates in a two-semester capstone sequence in which students work in small teams on a contemporary policy or business issue. Students take graduate courses across GW including the Elliott School of International Affairs, the Department of Economics, the School of Business and the Trachtenberg School of Public Policy and Public Administration.
The following requirements must be fulfilled: 40 credits, including 22 credits in required courses and 18 credits in a self-designed professional specialization.
Professional Specialization
Full-time students follow a cohort structure during the first year that provides students with hard analytical and quantitative skills that are essential for professional development. Students work closely in their second year with the program director to design a Professional Specialization used to pursue students' individual academic and professional goals. The MIEP program provides suggested specializations such as "Economic Development," "International Business and Finance" and "International Trade and Investment," but students are welcome to pursue their own combination of professionally relevant coursework.
Prerequisite
Economics Requirement
Applicants must have completed one of the following before applying to the MIEP program:
introductory microeconomics and introductory macroeconomics course, or
principles of economics course that has micro- and macroeconomics included in the content.
In addition to the above introductory economics coursework requirement, intermediate micro- and macroeconomics courses are highly recommended preparation for the MIEP program but are not required for admission. Students without these intermediate courses will be able to take an online program during the summer prior to enrollment that is administered by the Elliott School's Institute for International Economic Policy.
Affiliated Institute
The Institute for International Economic Policy(IIEP) serves as a catalyst for high quality, multi-disciplinary, and non-partisan research on policy issues surrounding economic globalization.
Where You'll Go
Our graduates continue to pursue a wide variety of exciting careers in diplomacy and public service, business, security, conflict resolution, development, and public health. For 2016 graduates, the top employers included:
Capgemini Government Solutions
Economics Partners, LLC
Goldman Sachs
International Monetary Fund
Overseas Private Investment Corporation
TD International
U.S. International Trade Commission
While you study with us and even once you leave, we'll provide you with resources and support to help you get the job you've always wanted post-graduation. From career counseling, workshops, site visits, and information sessions, The Graduate Student Career Development Center has a variety of tools and tips to get you to where you want to be.
Last updated Jan 2020
About the School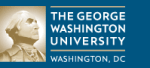 Elliott School graduates are consistently sought after for challenging global careers. What's more, our Washington, DC location allows us to form strong relationships with public, private, and non-pro ... Read More
Elliott School graduates are consistently sought after for challenging global careers. What's more, our Washington, DC location allows us to form strong relationships with public, private, and non-profit organizations that regularly employ Elliott School students and alumni.
Read less