Master of Arts in Intercultural Management
Home ›
MA ›
Master of Arts in Intercultural Management
Program Description
Overview
This programme is organized by the UNESCO Chair in Inter-cultural and Inter-religious Exchanges (Faculty of Philosophy) in partnership with the Swiss Institute for Sustainable Management, and the Universities of Fribourg, Hamburg, and Dortmund.
Graduates of the programme are excellently prepared to develop a career in the middle- and top management of international institutions and companies. They are suited for careers in international institutions and organizations, both public and non-governmental, where leadership and management skills are applied in multicultural environments. They can successfully work as managers of cultural organizations, diplomats, (project) managers in the fields of arts, culture, and mass media. The flexibility of the programme also allows them to apply their intercultural management skills in other areas, as the curriculum has been developed in response to the rapidly changing requirements of a complex labour market.
The main target of the UNESCO Chair has been from its very beginning to promote academic relationships within Europe and to support the transfer of Know How. The full involvement of Swiss, German and French professors, alongside the Romanian teaching staff of this Department, fosters that enriching the academic relationship. Furthermore, students of the Intercultural Management MA are offered study opportunities in Swiss, French and German universities or other higher education institutions.
Tuition Fees
There is no tuition fee for the state-subsidized places. These places are available for EU, EEA and Swiss Confederation nationals
For paying students: 3100 RON / year for Romanian students and for students coming from EU, EEA member states and from the Swiss Confederation II 220 € / month for non-EU nationals
Career Opportunities
Cultural Management, Artistic and Business Events Management
Human Resource Professionals, Project Management
Intercultural Management and Business Consultants
Curriculum
Theory of intercultural management
Contemporary social theories
Religion and culture in Europe
European political systems
Gender studies in European cultures
Cultural Diplomacy
History of European culture
Organizations and organizational theory
Anthropology of European societies
Phenomenology of religion: Religious approaches to management
European cultural legislation
Research seminar
International Marketing
International economic environment
Strategic management
Intercultural communication in business
Knowledge management
Ethics and Intercultural Negotiation
Ethics of international relations
Human resource management in multinational organizations
Internship: Research activity – elaboration of the master thesis
Admission
Admission takes place in July and September.
The call for applications is open to Romanian nationals – BA (or equivalent) graduates -, as well as nationals of EU, EEA member states, Swiss Confederation nationals and non-EU-citizens.
Applicants with previous studies abroad will include a certificate acknowledging their studies abroad/degrees obtained abroad, issued by the specialized department of the Ministry of Education.
Last updated Mar 2018
About the School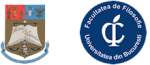 In general, both within the country and abroad, the University of Bucharest is considered to be the most important educational, research and cultural institution in Romania. During its 150 years of ex ... Read More
In general, both within the country and abroad, the University of Bucharest is considered to be the most important educational, research and cultural institution in Romania. During its 150 years of existence, it has achieved a steadfast national and international prestige. The numerous generations of students and professors have succeeded in asserting our University as one of the benchmark institutions for the whole Romanian society, as it is the first existing Romanian institution to ever reach the top 600 universities of the world.
Read less